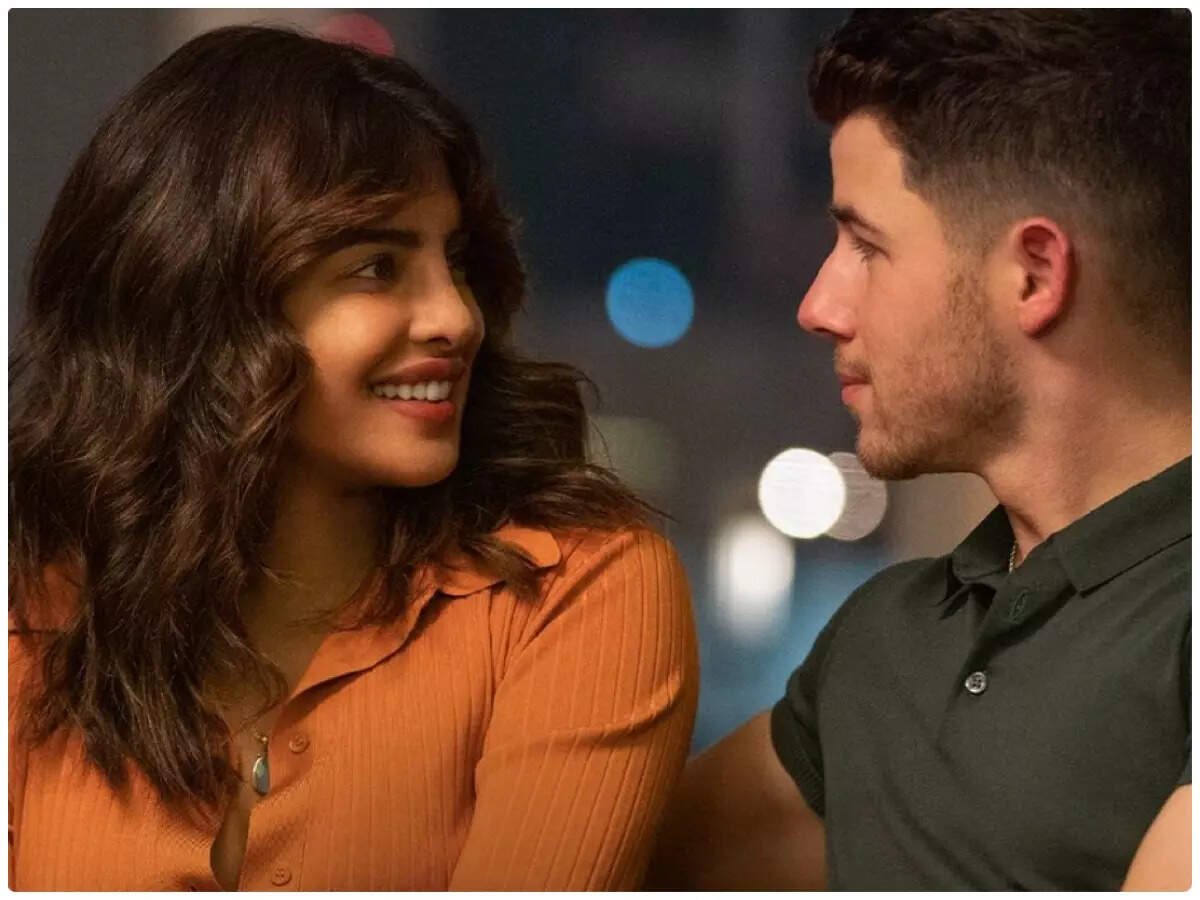 After the launch of her high octane spy series,
Priyanka Chopra
is now getting ready to give fans a little dose of love with her new rom-com 'Love Again'.
The film which has seen several delays and title changes, is now ready for its summer release on May 12. A week before the big release, Priyanka hosted a grand premiere that had her family and friends in attendance. For the big premiere, the actress went all out to don a dramatic blue gown.
While on the red carpet, PeeCee got candid about her movie and even spilled the beans about shooting a segment of the film with her husband Nick Jonas. The actress and her hunky husband share a steamy lip-lock scene in the film that also features in the trailer. When asked about shooting with her man, Priyanka revealed that she actually pleaded with her husband to do the role as she didn't want a 'random guy' licking her face.
"He was such a sport. He came on set and it was so funny. I was completely unprofessional that day because he was really taking the douchebag thing really very seriously and practising for it. I was in rips. I was laughing, the crew was laughing. At one time, the crew laughed so loudly during a take that we had to retake it."
Videos from the premiere see Nick proudly cheering for his wifey. Also joining him was big brother Kevin Jonas and his wife Danielle. The four were seen sitting together to watch the movie on the big screen.
'Love Again' sees Priyanka playing a woman mourning the death of her boyfriend. She then begins texting his old number not knowing it belongs to someone new (Sam Heughan). The film also sees Celine Dion playing a prominent role in the flick and making a musical return with her songs for the film.