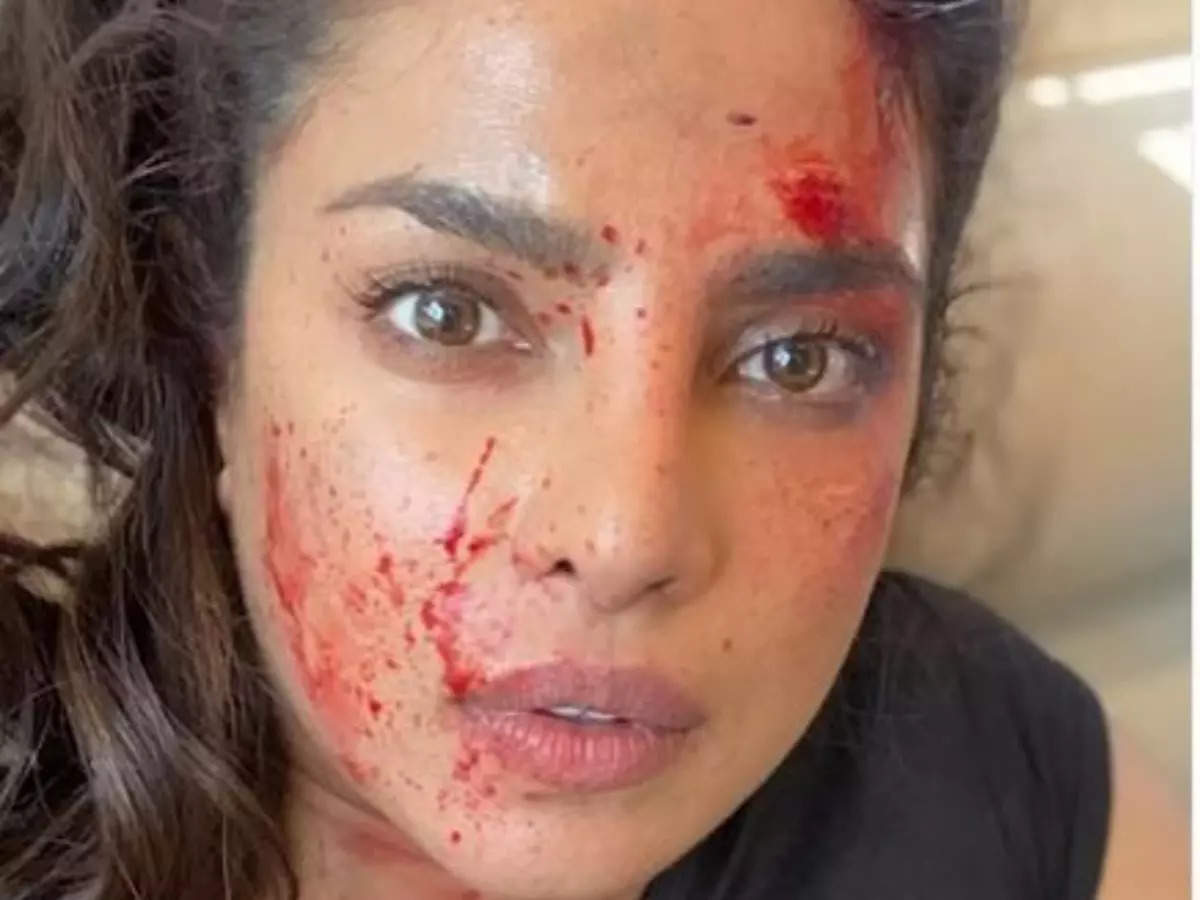 Priyanka Chopra
's show 'Citadel' released a while ago, but fans can't stop gushing over it new episodes drop every week. The spy thriller sees Priyanka alongside
Richard Madden
and fans have loved her action-packed avatar. PC did her own stunts in the film and the actress has now dropped some BTS footage which shows the amount of hard work that went into it as the season finale episode drops today.
PC shared this behind-the-scenes video where she says, "Tell me your job is glamourous, without telling me your job is glamourous." And then she can be seen dealing with blood, sweat, and mud. She expressed, "Blood, sweat, and tears, literally. 😉😆 So grateful for the brilliant stunt coordinators on @citadelonprime 🙏🏽 @don_thai , @jyou10 and @nikkipowell114 you made doing my own stunts feel like a cake walk. Wait, what ,Kidding! There was nothing easy about that but having you and your excellent team around made me feel so safe. Thank you!! Also Special thanks to my amazing stunt double @neeshnation, who did all the falling/landing (the tuff stuff) on my behalf 🙈😉 Couldn't have done this without you all. Season finale this week ♥️ PS: wait for the end. That's @jyou10 as usual hyping me 🫶🏽 #BTS"
The actress has surely set the benchmark a notch higher with her performance in this. Contradictory to this action avatar of hers, PC was seen in 'Love Again' which was a romantic comedy. Priyanka has begun shooting for her next, 'Heads OF State' now. It also stars Carla Gugino, John Cena and Idris Elba.