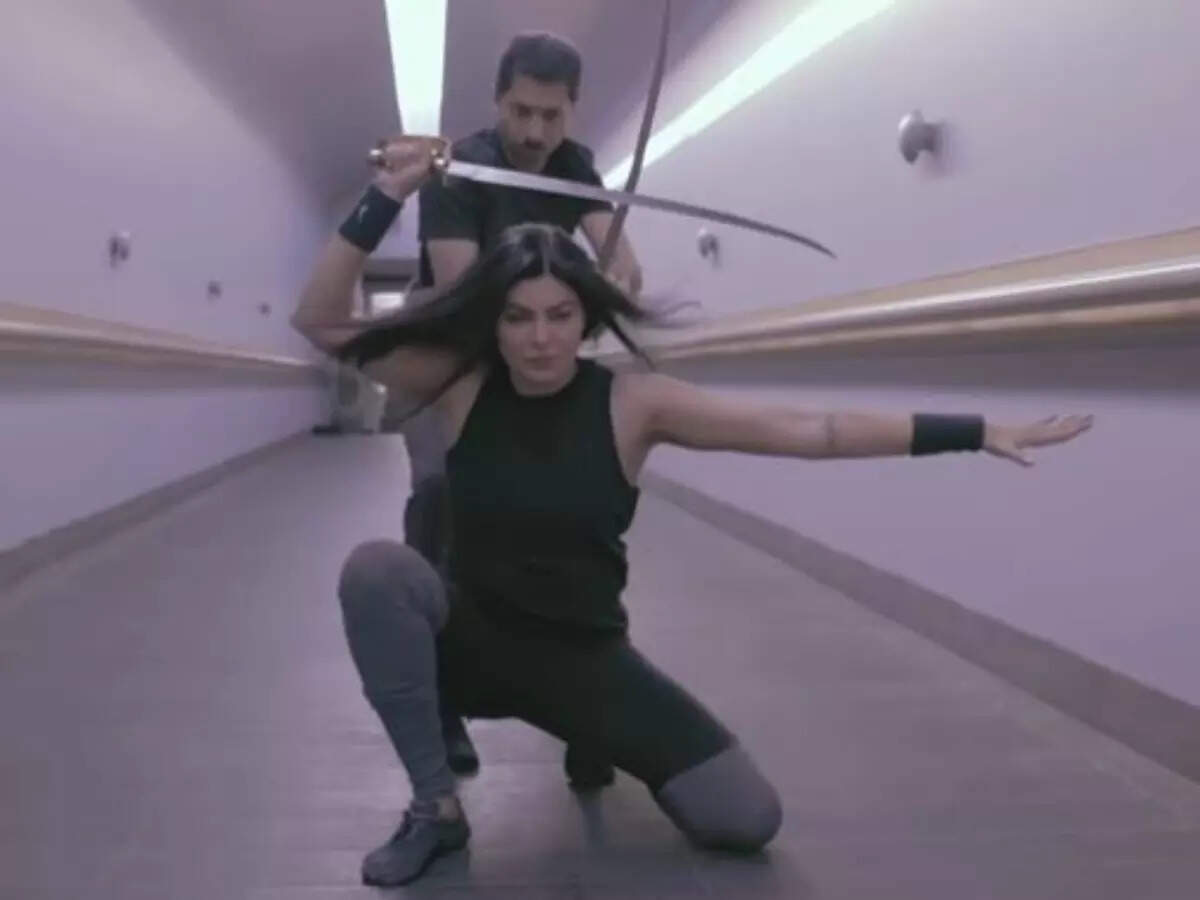 Sushmita Sen
suffered a heart attack a few months ago. The actress revealed that on social media on March 2 and said that she underwent angioplasty and has a stent in place. But, Sushmita's undying spirit, zest for life and positivity is what keeps her going. She got back to her fitness regime in no time and also resumed work soon leaving her fans surprised!
The actress began dubbing for 'Taali' and also resumed shoot for 'Aarya 3' soon after her recovery. But that's now all. 'Aarya 3' sees Sushmita in a fierce avatar and she's trained for the martial art form Kalaripayattu. She dropped a video of her training and wrote, "You are amazing Sir #Sunil @cvn_kalari 🤗❤️👊 Huge love & respect for you and the Art of #kalaripayattu 🙏 Here's to us & the preparation for #aarya3 🎶💃🏻😍😁 shot by @prasad_bandkar 👏 #duggadugga #sharing #cherishedmoments #bts #aaryapromo 💋 I love you guys!!!!🥰"
Sushmita shared a photo as well from her training and wrote she actually lives by the principles of martial arts. "I love the principles of #martialarts 👏 Subconsciously, I actually live by them!!!😊❤️ I cross my arms to denote, nothing can tempt me to offend…but defend I will…so help me God!!!👊❤️ I love you guys!!! #sharing #belief #artofrestraint #artofunleash 😉😁💋 #duggadugga"
'Aarya 3' created by Ram Madhvani is set to release on OTT and fans are waiting for it after the first two seasons of the show. It also stars Sikander Kher.