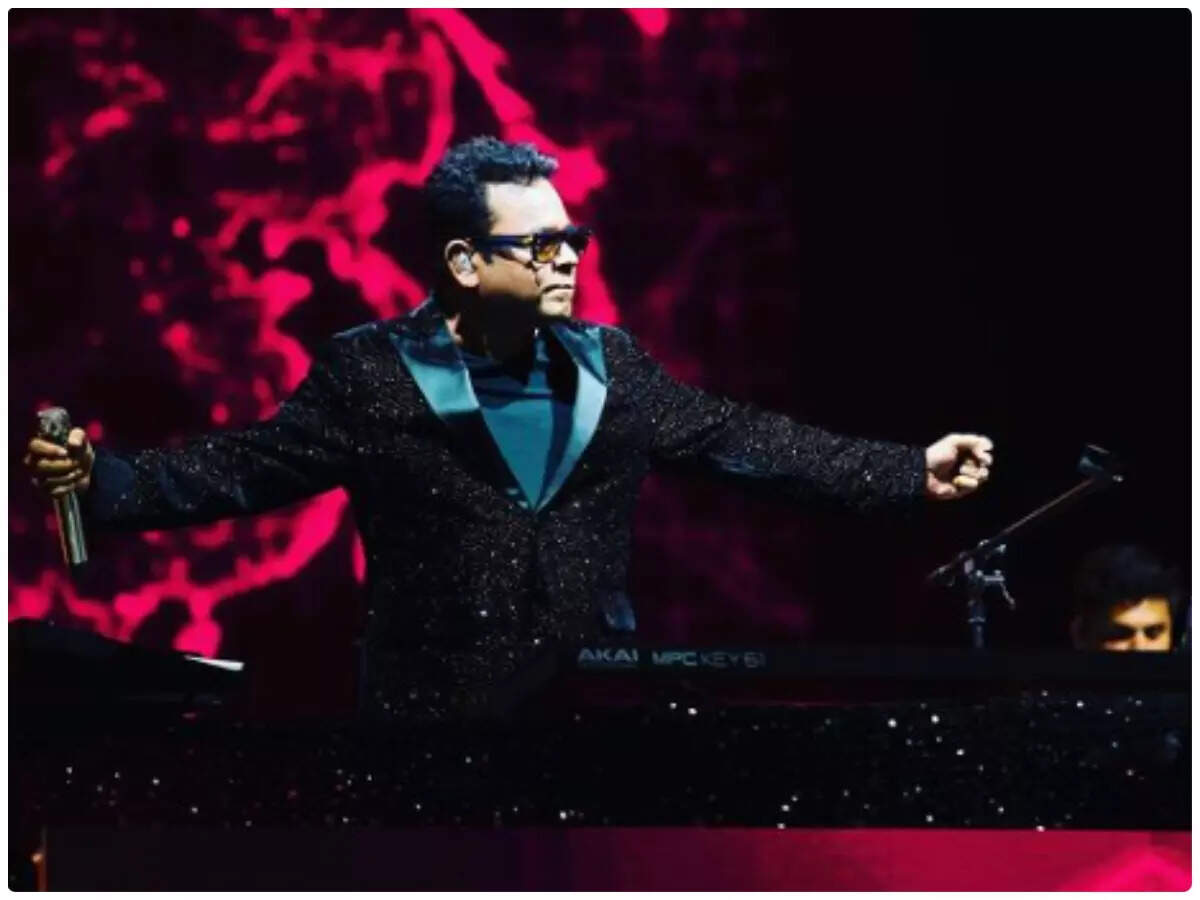 Police stopped a concert of Oscar-winning musician
A R Rahman
in Maharashtra's Pune city as it went on after the 10 pm deadline, an official said on Monday. After the concert was held here on Sunday, a video went viral on social media platforms in which a police officer was seen walking on the stage and asking Rahman, other artists and organisers to stop the music show as it was already past 10 o'clock.
A huge crowd had gathered to attend music maestro Rahman's live concert held at Raja Bahadur Mills in Pune.
"As the deadline of 10 pm had passed, we asked him (Rahman) and other artists to stop the show. They followed the instructions and stopped the show," said Bundgarden police station's inspector Santosh Patil, who was seen in the video asking Rahman and other artists playing music to stop by indicating at his watch.
No case has been registered in this connection, a senior police official said.
In a Twitter post on Monday, Rahman, 56, thanked Pune for "all the love and euphoria" during "a roller coaster concert" but did not address the incident.
"Pune! Thank you for all the love and euphoria last night! Was such a roller coaster concert! No wonder Pune is home to so much classical music! We shall be back soon to sing with you all again!," the Oscar winner said.
An aide close to Rahman, however, said the police could have talked to the organisers instead of pointing fingers at Rahman, a Padma Bhushan awardee known world over for his music.
"10pm was the curfew time but they've said it's the last song and only a minute left. The police official went to stage and asked ARR (Rahman) directly to stop, pointing finger at him. Police should have talked to the organisers or other control booth," the aide said.