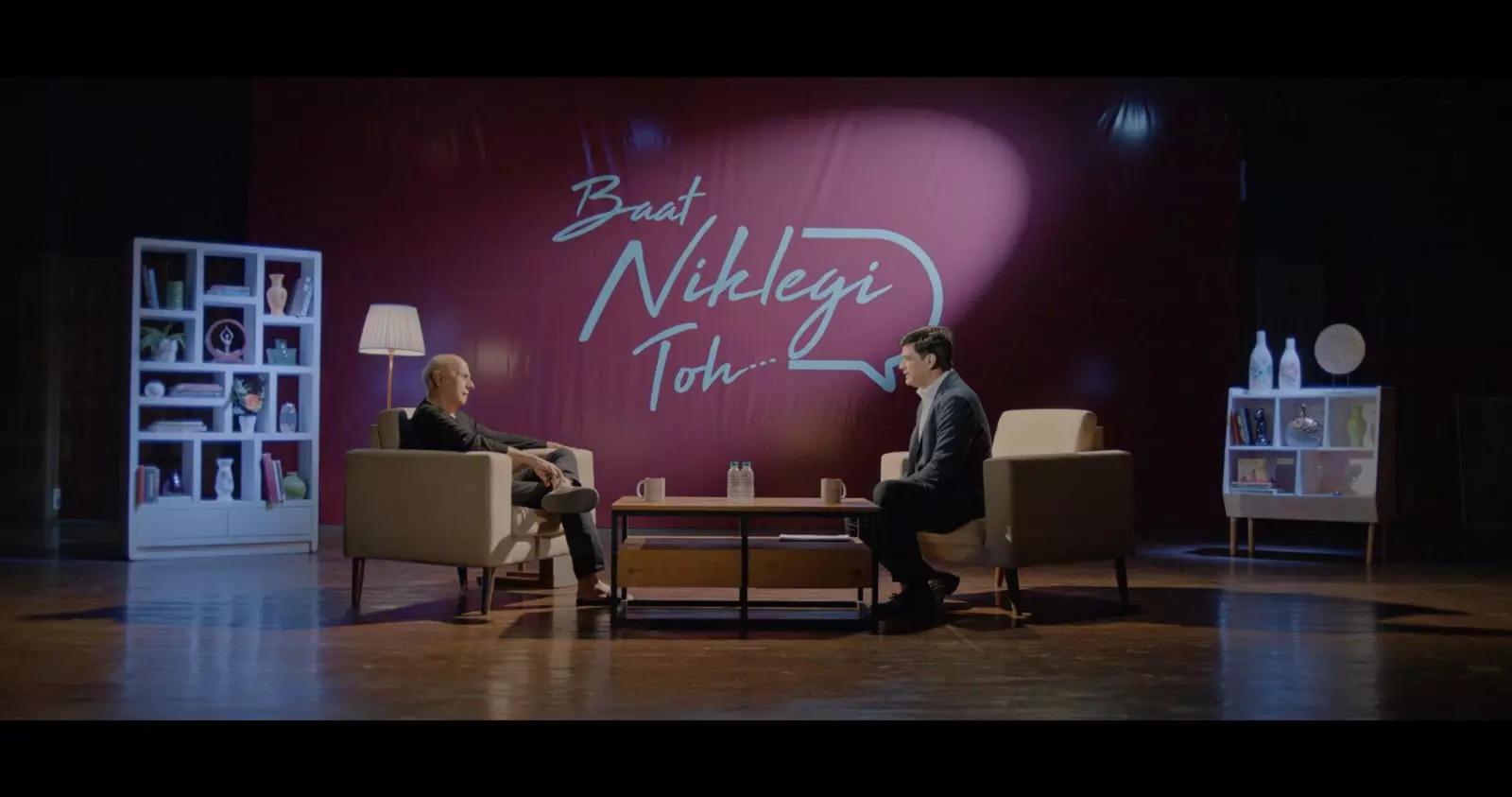 Imran Zahid, who has performed in several plays based on director Mahesh Bhatt's films, including 'Arth', 'Daddy', and 'Hamari Adhuri Kahani', and played the role of a narcotics detective in 'Jism 2' will finally lead Kamal Chandra's 'Ab Dilli Dur Nahin'. Imran Zahid plays the lead role in the social drama film that chronicles the rise of a small-town boy from Bihar, Abhay Shukla. Hailing from a family reeling under hardships, Abhay embarks upon his journey to Delhi with the intent to appear in the IAS exams. Abhay's entire endeavour is to enable his family to fight its way out of the clutches of poverty. In a candid conversation with ETimes, Imran spoke about the USP of 'Ab Dilli Dur Nahin', his role, Mahesh Bhatt's special appearance, and how he considers Bhatt saab as his mentor.
What drew your attention to making a film on Govind Jaiswal's life?
The film is inspired by Govind Jaiswal's life. We had done a play on this similar plot, and during that time we'd watched many such inspiring stories and interviews, but Govind Jaiswal's struck a chord with my heart, so we arranged his number and called him. I told him that we wanted to create a story inspired by some events in his life. He shared all his life experiences and after hearing his stories, I felt his humility and innocence despite him being on such a big post. That's how we developed the script and came up with this character, Abhay, a small-town boy from Bihar who aspires to become an IAS officer. We kept taking his insights and his family's interview during the making of this film wherever we needed to.
How did you prepare for the role? Was playing this character challenging?
As an actor, one needs to understand the nuances of that character. Additionally, I've completed my education at North Campus, Delhi University. That whole area and nearby places are known as the 'IAS Zone" because many UPSC aspirants reside there. So, one can say I've been with many UPSC aspirants, and that quite helped me to observe and prepare for my role in the film. Bringing the grit and dedication of a civil service aspirant while essaying the role was challenging.
Mahesh Bhatt is also playing a cameo in the film, and you have been associated with him for a long time.
He is the one who brought me into this industry. He is like my mentor, and whatever and wherever I am today, all the credit goes to him. He has been the source of light on this journey and has always kept me under his wings. Together, we did many stage plays and shows. We also brought some of his films into stage plays and performed them. He has always been like a shadow and guided me in my life like a father figure.
How did Mahesh Bhatt come on board to play a supporting role?
Bhatt saab is playing the role of a TV host and motivational speaker who interviews the protagonist, played by me, after becoming an IAS officer. While discussing with my creative consultant and friend Sohita Das, we thought of Mahesh Bhatt sir, for this role. Then we requested that he make a guest appearance in our film, as it would be a kind of motivation for me since he is my mentor. That's how we got him on board.
What is the USP of this film?
The USP of the film is that it's a story of a common man's grit, to which everyone can relate. I feel it's very important to show content that the audience can relate to and get inspired from. Our film chronicles the journey of a small-town boy who was looked down on for his big dreams, but he made them possible through his determination and perseverance. It's a film that imparts hope in a person's heart and encourages them to take a step towards their dreams.