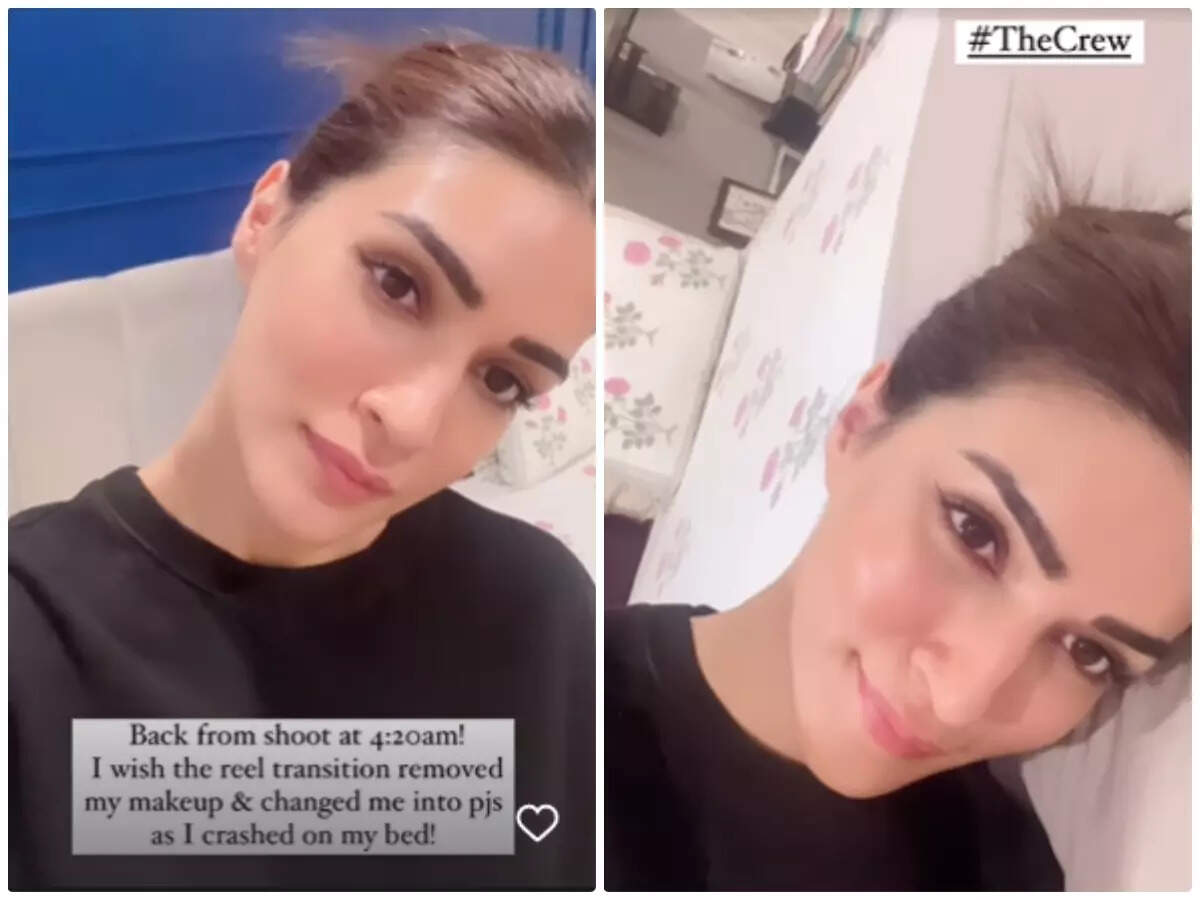 Kriti Sanon
has been having sleepless nights on the sets of her film 'The Crew'.
The actress, who has been busy shooting for the upcoming film with Kareena Kapoor Khan and Tabu, took to her Instagram stories to share an update about the film. Stil in character, the actress shared a video of herself 'crashing' after a night schedule.
Dressed in a black tee and wearing her hair neatly pinned in a bun, the actress posted a clip of herself falling on her bed. "Back from shoot at 4.20 am! I wish the reel transition removed my makeup & changed me into pjs as I crashed on my bed!" she captioned the post.
A few days ago, Bebo also took to her handle to give fans a glimpse of her 'night shift' on the sets. "Thinking of ordering a coffee' she captioned the click.
Kriti began shooting for the film back in March along with co-star Kareena Kapoor Khan. According to reports, Tabu joined the girls for the shoot last month. The highly anticipated movie which also stars Diljit Dosanjh and Kapil Sharma in prominent roles, is reportedly set in the world of commercial aviation and promises to take viewers on a thrilling journey.
This film will follow three women who work and hustle their way through life until their destinies lead them to unexpected and unwarranted situations, as they tip-toe around a web of lies hoping not to get caught.