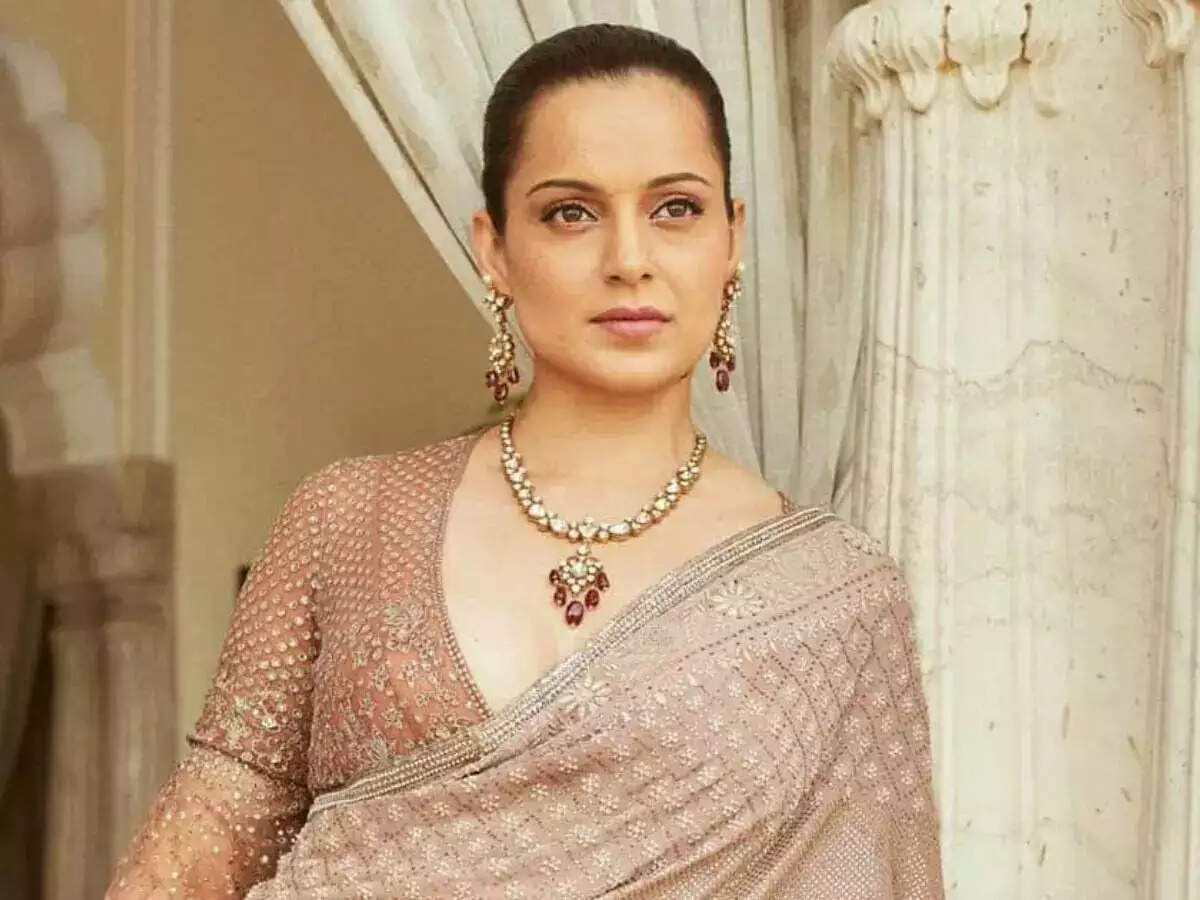 After Kerala High Court refused to issue a stay order on the release of 'The Kerala Story', the film finally hit the big screens on May 5. Directed by Sudipto Sen and starring Adah Sharma in the lead, the film has courted several controversies over the past few weeks. So far 'The
Kerala
Story' has received a mixed response with debate over its factual inaccuracies and the sensitivity of the subject continues to grab headlines.
While many from the entertainment fraternity have expressed their views on the film,
Kangana Ranaut
is the latest celeb to speak on the matter. Kangana, speaking at a recent event shared that anyone who is feeling attacked by 'The Kerala Story' is a 'terrorist'. The actor added that although she hasn't watched the film yet she is well aware of the fact that a lot of effort has gone into trying to impose a ban on its release.
Kangana
feels that if High Court has said the film cannot be banned it's clear that it's not showing anybody in a bad light except ISIS which we all know is a terrorist organization. Kangana further added that if someone feels ISIS is not a terrorist organization then something is wrong with him/her.
The controversy surrounding 'The Kerala Story' started when the official trailer of the film stated that 32,000 women from Kerala have gone missing in the recent past and these women have joined the terrorist group ISIS. This statement in the trailer led to a heated political debate and many leaders questioned the intention of the makers. Even Kerala Chief Minister Pinarayi Vijayan claimed that the film is trying to spread false propaganda. However, the trailer was later altered to declare that the film is based on the real-life incidents of three women.
Meanwhile, responding to the allegations and criticism the director of film, Sudipto Sen, claimed that the numbers don't matter and they had used the 32,000 number as an arbitrary number only. He also insisted that the film has been made based on actual facts.