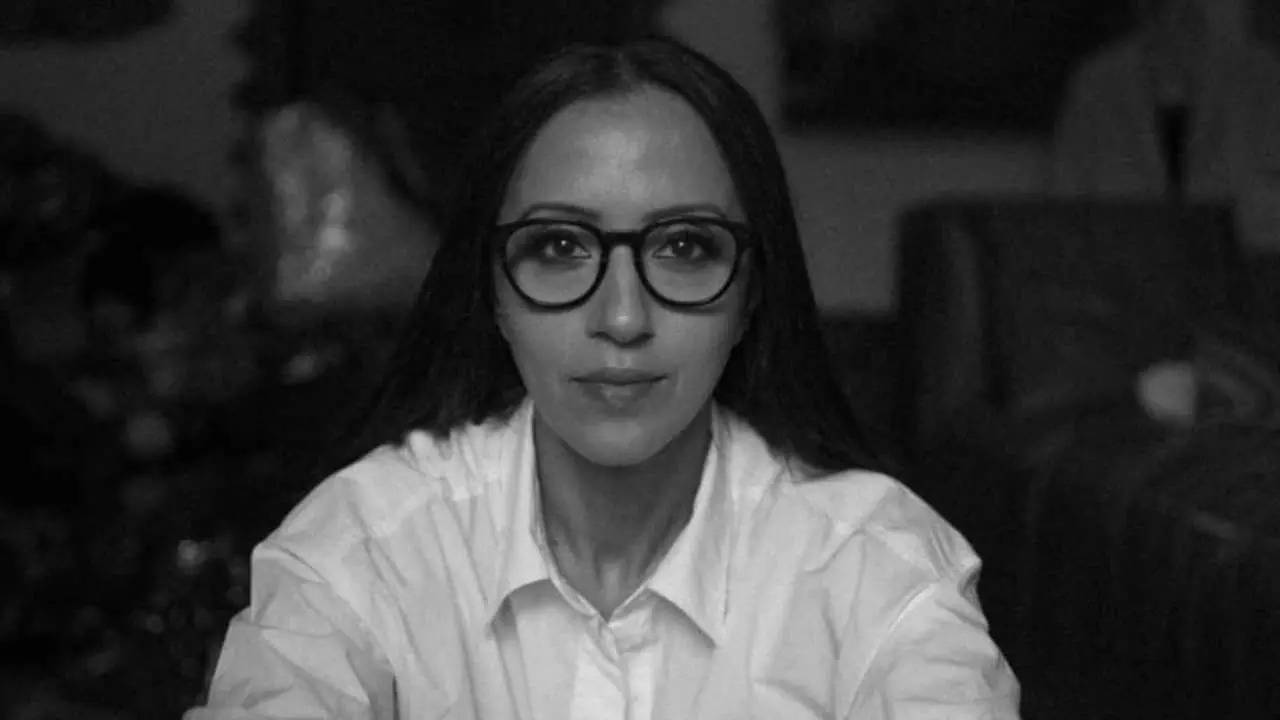 After the resounding success of 'Rana Naidu' opposite south superstars Venkatesh Daggubati and Rana Daggubati, actress Ishitta Arun is all set to steal the limelight in National Award-winning director Hansal Mehta's hard-hitting crime drama 'Scoop'.
Interestingly, she was working on another series, 'Good Bad Girl' when she was cast for 'Scoop'. Even though the director wanted to rehearse and meet, it wasn't possible due to the Covid-19 pandemic. So, Ishitta found herself on the set of 'Scoop' suddenly without preparation. Soon, the actress was having great fun on the set.
In the investigative drama, 'Scoop', Ishitta plays the character of Nelly, wife to Mohammed Zeeshan Ayyub. Though Ishitta admits that she isn't one of the primary characters, but Nelly adds great value to Zeeshan's (who plays a journalist) life. "She is a moral compass in his life. She is the person who shows him that the way to stand up for your colleague is by using the pen in the right way. Nelly is a professor and has a marriage of equality," said Ishitta.
'Scoop' is inspired by former crime journalist Jigna Vora's biographical book 'Behind The Bars In Byculla: My Days in Prison'. Jigna Vora's world comes crashing down when she is charged for the heinous murder of a fellow journalist, Jaideb Sen and ends up in a prison cell with those she once reported on. The others charged include a notorious sharpshooter, a nefarious bookie, and the infamous Chhota Rajan. 'Scoop' also stars Karishma Tanna, Mohammed Zeeshan Ayyub, Prosenjit Chatterjee, Harman Baweja, Tannishtha Chatterjee, Deven Bhojani.
Though Ishitta went unprepared on the set of 'Scoop', and was highly nervous, it was her director, Hansal Mehta, who made her comfortable. "When I entered the set on day one, I was blank. Hansal sir just said, 'karo'. I didn't know what to expect and was nervous. My third shot was with Karishma and Zeeshan and I mumbled up my lines. But Hansal sir put me at ease and asked him to carry on. I realised he gives his actors a lot of space to be themselves," said Ishitta, the daughter of acclaimed singer-actress Illa Arun.
Soon, she was cracking jokes with her co-actors on the set of 'Scoop'. "It felt like a 'celebration of talent with all accomplished actors around," said Ishitta, who is also an interior design consultant and has hosted live shows.
For Ishitta, it's been an experience of a lifetime to work with Mehta. Heaving praise on the director, she said, "Hansal sir is a man of very few words. He doesn't like to over-direct an actor. He just comes in when you really require him, and gives you a brief. He handholds you for the first five minutes, and then he trusts your ability as an actor. It's a real pleasure working with him," said Ishitta, who has acted in Shyam Benegal's TV project 'Yatra', Sonu Nigam's 'Bujiria', and Nusrat Fateh Ali Khan's 'Loye Loye'.
Ishitta has over 20 years of experience across theatre, music and television. A skilled dancer, she has a knack for storytelling, writing and ideation.
Post 'Scoop', Ishitta is working on several projects. A songwriter, she is working on 15 songs for her husband, classical and jazz musician, Dhruv Ghanekar. Then, there's also a grand-scale Broadway musical for Japan for which she has penned the songs. "My plate is full and my cup runneth over," she smiled.