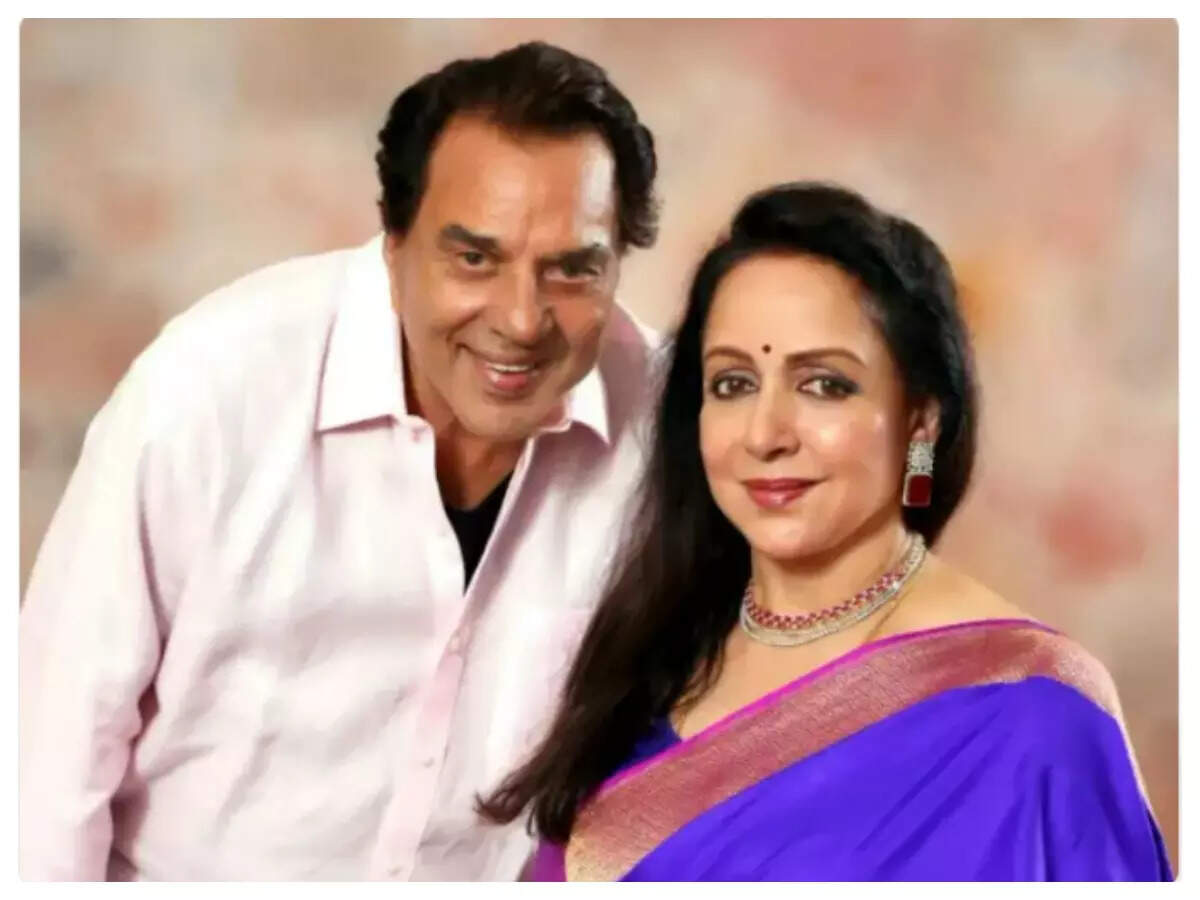 Arguably, Dharmendra and his better-half Hema Malini made the most beautiful couple on screen. They did 33 films together — yes, that many! The 'Sholay' couple celebrated their wedding anniversary on May 2.
Many of their collaborations were blockbusters, but quite a lot of them like Azaad, Dil Ka Heera, Bhagaavat, Krodhi,
Dream Girl
and Samraat were forgettable.
The first film that Bollywood's original Dream Girl did with her dream man was Asit Sen's Sharafat in 1970 which Hema Malini loves. "It was my first film with Dharamji and I was like, 'My God what a handsome man!' The story was very powerful. It was about a professor who rescues a Devdasi's daughter from a life of disrepute. I had the more powerful role. Naya Zamana the same year was also a reformist drama directed by Pramod Chakravarthy who brought us together in many hits like Jugnu, Dream Girl and Azaad."
1975 was a decisive year for the jodi. "We did our most successful film Sholay with Ramesh Sippy in 1975. Ramesh ji and I also worked together in Seeta Aur Geeta which is one of my most favourite films. Seeta Aur Geeta had me in a double role. Dharam ji was so likeable as one of my love interests. In 1975 we had another big hit Pratiggya. Dulal Guha directed us in Pratiggya and in Dost, which featured me with Dharam ji and Shatru ji(Sinha). Another film of Dulal Guha which I like is Do Dishayen, which was not a success but a challenging film for both of us." Hema says.
She also recalls Basu Chatterjee's Dillagi with affection. "Woh chali nahin. But what a nice simple film with beautiful songs and lovely roles for both of us."