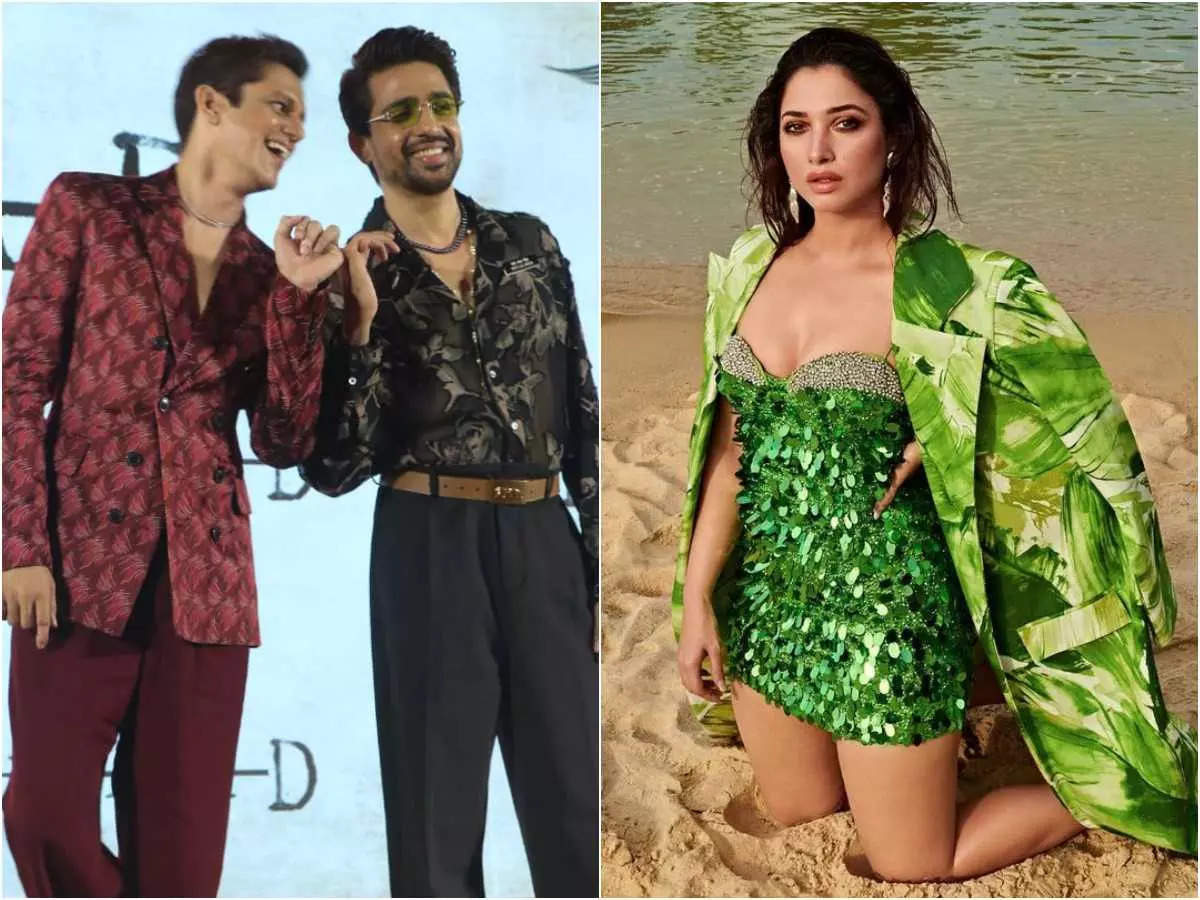 Vijay Varma and Tamannaah Bhatia have been hitting headlines for their alleged love affair. The rumours of their romantic relationship were sparked after their purported kissing video from their new year celebration had gone viral on the internet. While the two have remained tight-lipped about dating rumours, Gulshan Devaiah has been throwing subtle hints about Vijay and Tamannaah's relationship.
At the trailer launch of Dahaad, Gulshan referred to Tamannaah while interacting with the media which made Vijay blush as red as a tomato. It all started when Vijay was asked why he isn't smiling more. To which, Vijay replied saying that he will refuse to ask anybody to smile for him.
At this, Gulshan cheekily added, "Humari bari tamannaah thi ki aap hase (it was my wish that you smile a little)." His response took Vijay by surprise while Gulshan couldn't stop smiling.
Sonakshi Sinha
, who was also present there, started laughing at the scenario and added, "He did not."
This is not the first time that Gulshan teased Vijay about his rumoured relationship with Tamannaah. Earlier, when Vijay had shared the teaser of Dahaad on Instagram, Gulshan had commented, "Meri Tammannah toh tu tha… achcha dhokha diya hai tune mujhe. Thank God meri izzat nai luti… nai toh… hey Ram."
A couple of weeks ago, Vijay and Tamannaah were spotted on their dinner date. The two were seen sitting the same car. While Vijay was the driver's seat, Tamannaah was on the front seat. They didn't shy away from the cameras either. Both of them were seen smiling and waving at the paparazzi before leaving the spot.