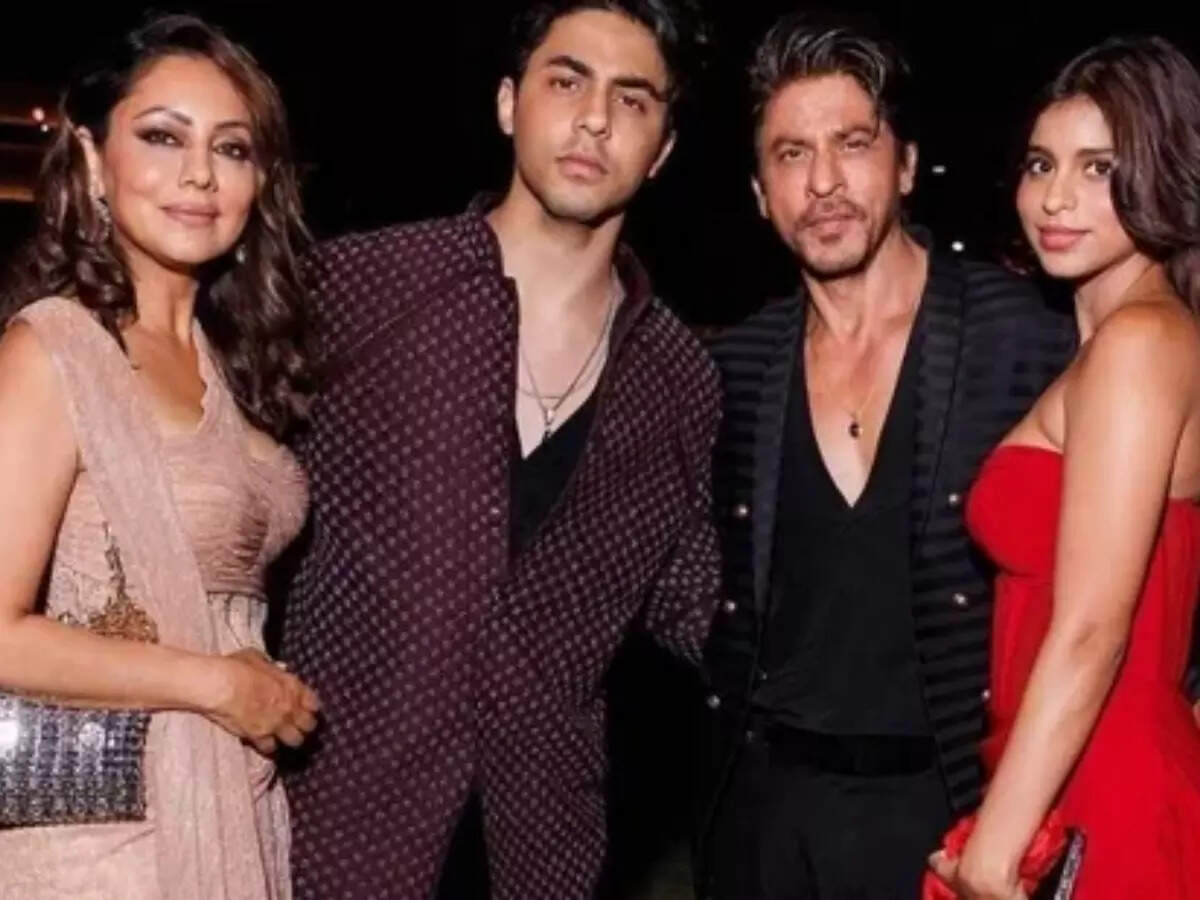 Gauri Khan and
Shah Rukh Khan
left everyone in awe as they served couple goals, twinned in black and launched Gauri's new coffee table book.
SRK
not only proved he's a doting husband yet again, but the actor also showed how appreciative he is, of his wife's talent. The coffee table book titled 'My Life In A Design' showcases Gauri's journey as an interior designer.
The book features some unseen exclusive pictures of their house Mannat and also their family pictures which include their children – Suhana, Aryan and Abram as well. But here's a revelation which Gauri made at the event today. She confessed, "It was easier to get Shah Rukh's date, but it was difficult to get Aryan's date. The book also has some of my favorite projects. We have spoken about all the projects, and shared pictures."
Aryan is currently working on his directorial debut which is a web-series.
SRK revealed at the event that Mannat was Gauri's first project as a designer. He shared the story, "When we bought the house we loved it, it was way beyond our means. Being from Delhi, one was used to living in bungalows, one didn't realise that Mumbai has a whole system where apartments are even more expensive than bungalows. We were just not used to it. Before the Bungalow, we used to live in the house right next to Taj Lands End, it was my director's house . He lent it to us asking to live there as long as we are making films. We didn't have too much of money and as soon as we had some money we bought the bungalow – it was way beyond our means. We bought it that was one thing, but then we had to spend a lot as it was broken. We didn't have money to furnish it and of course we called a designer and the lunch he served us telling us how he will design the house, was way more expensive than the salary I used to earn back then."
Which is why SRK turned to Gauri and asked her to design Mannat. But for her, it was a task to design SRK's office. "Shah Rukh is a tough one to crack. I still remember Red Chillies office, it was one of my most challenging projects. It has various verticles and we had to put them all together."