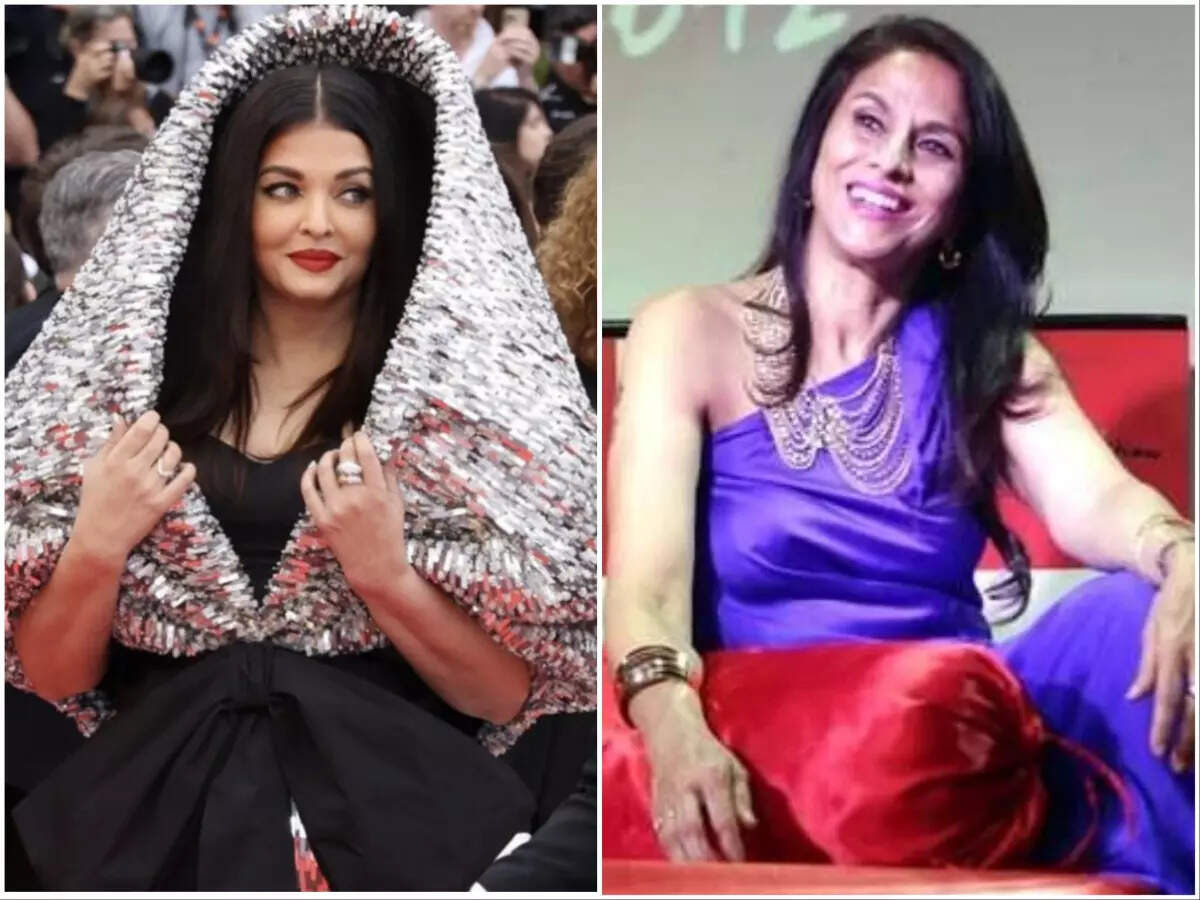 Aishwarya Rai Bachchan
is undoubtedly the queen of the red carpet and there is no way she won't make headlines each time she dons an outfit at Cannes. Like it or hate it, you cannot ignore the grace with which Aishwarya carries each outfit custom made for her by the ace designers of the world. This year too, at the Cannes Film Festival, Aishwarya made everyone sit up and take notice of her unique fashion on the red carpet. This one sparkling silver hooded gown from the Sophie Couture label is making the most noise this season.
After Vivek Agnihotri criticised her outfit, renowned novelist and columnist Shobhaa De too to Instagram and took a dig at the same outfit. Sharing Ash's red carpet pic, she wrote, "What this is, plisssss? Cannes anybody explain ???"
Fans of the actress took offence and immediately came to her rescue. "Madam she is Aishwarya rai bachan. She can wear a sack and make it look like couture ❤️🙌 irony is you sitting in bandra kurla complex in your pyjamas judging all the looks with chai in your one hand and mobile in other😂," wrote one fan.
"Shobhaji still so obsessed with arb's looks😂.. let's celebrate & appreciate her for going/being invited there each year.," wrote another. "Hey, it's okay – they do them – you do you, All G. No one's the same and creativity can be interpreted in so many ways. I'm not a fan of the look but the other Aishwarya maybe. So let's celebrate that – instead of trying to understand it. #meditate&Love 🖤⚡️," commented another user.
Her look invited mixed reactions on the internet, but fans of the actress never fail to stand in her defense.
Earlier when Vivek Agnihotri wrote, "Have you guys heard of a term called 'costume Slaves'. They are mostly girls (a suited man in this case). You can see them now in India too with almost every female celeb. Why are we becoming so stupid and oppressive just for such uncomfortable fashion?" fans jumped to her defense and slammed the filmmaker.
While one user wrote, "Why are you jealous. Cannes not invited you", another one added, "Personal choice! None of your judgemental business".