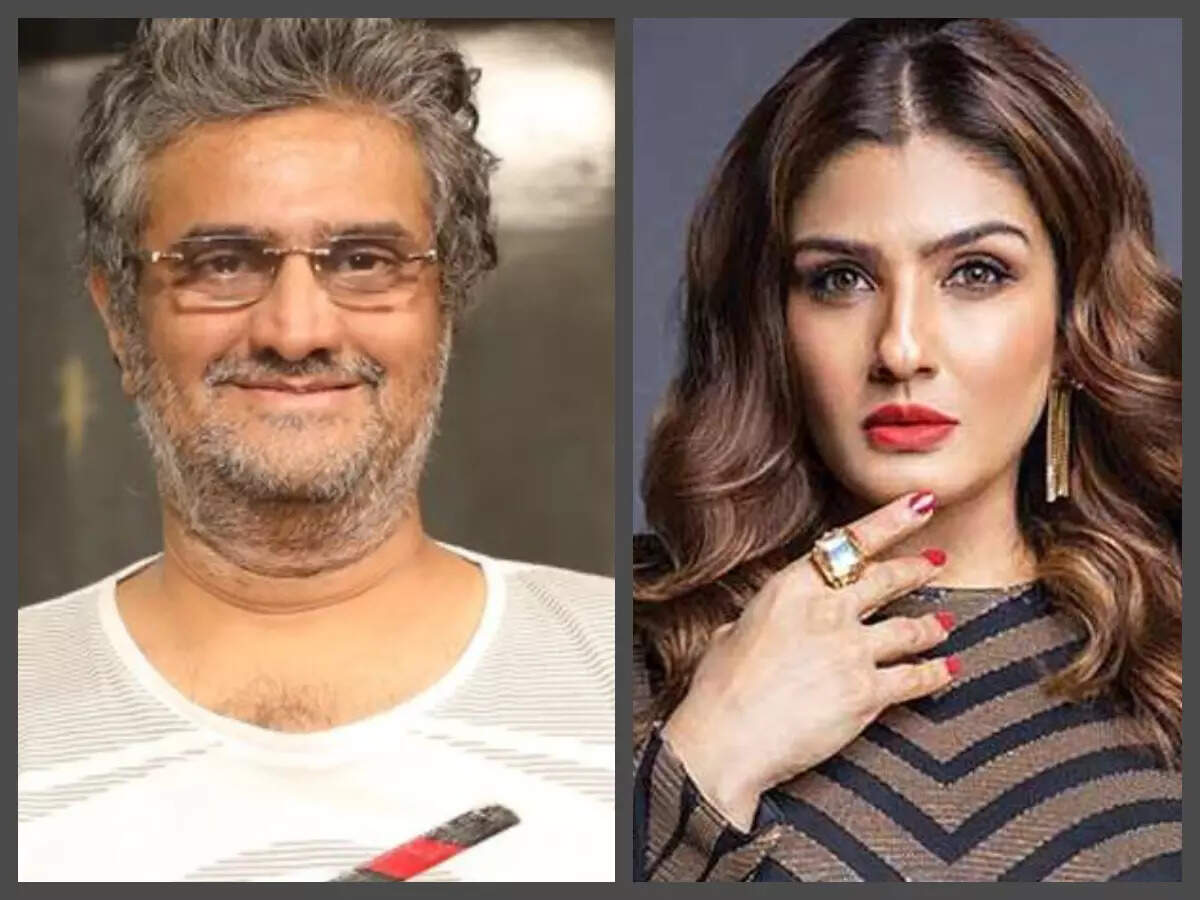 There are whispers in
Bollywood
corridors of director Manish Gupta and his leading
Raveena Tandon
being at loggerheads during the shooting of Gupta's upcoming thriller 'One Friday Night'.
Gupta doesn't deny these rumours. "It took me and Raveena Tandon some time to come on the same page on the sets of our film 'One Friday Night'."
What was the main bone of contention? Explains Gupta, "I'm from a background of realistic and low-budget cinema where every penny and therefore every second on set counts. I work under the pressure of completing the film in a stipulated number of days. At the same time, I am very strict on the realism portrayed in my films. Whereas Raveena comes from a very strong background of mainstream and high-budget films where budgets are not an issue and where glamour takes precedence."
It took the director and his leading lady time to reach a common ground.
Reveals Manish, "It took Raveena and me a little while to understand and attune to each other's sensibilities. But once we understood each other, she gave a fantastic performance. She'll be remembered for her performance in this film for years to come, and award juries will also acknowledge her performance."
'One Night Friday' also stars Milind Soman as Raveena Tandon's husband and actress Vidhi Chitalia as his paramour.
Speaking of Vidhi Chitalia, Manish explains, "She had earlier acted in my last release '420 IPC' in a supporting role. I was so impressed by her performance that I cast her in 'One Friday Night' in a full-fledged leading role. Vidhi's role in 'One Friday Night' occupies as much screen time as Raveena's. There are two protagonists in the film namely Raveena's character who's playing a successful and affluent gynecologist and Vidhi's character who's diametrically opposite, she's a background dancer, hails from a small town and is of middle-class bearings."
'One Friday Night' is slated for an OTT release on Jio Cinema this year.
Manish admits he wanted his film to release in movie theatres. "I actually wanted a theatrical release for the film. I shot the film in a very picturesque style atop a hill situated ahead of Lonavala on the banks of Pawna Lake. I chose the months of July and August for the shoot when the monsoon is in its full bloom since I wanted to capture overcast skies, overflowing rivers and lush greenery. Yet, the OTT release is a business decision taken by the film's producers JIO Studios. And I respect their decision."