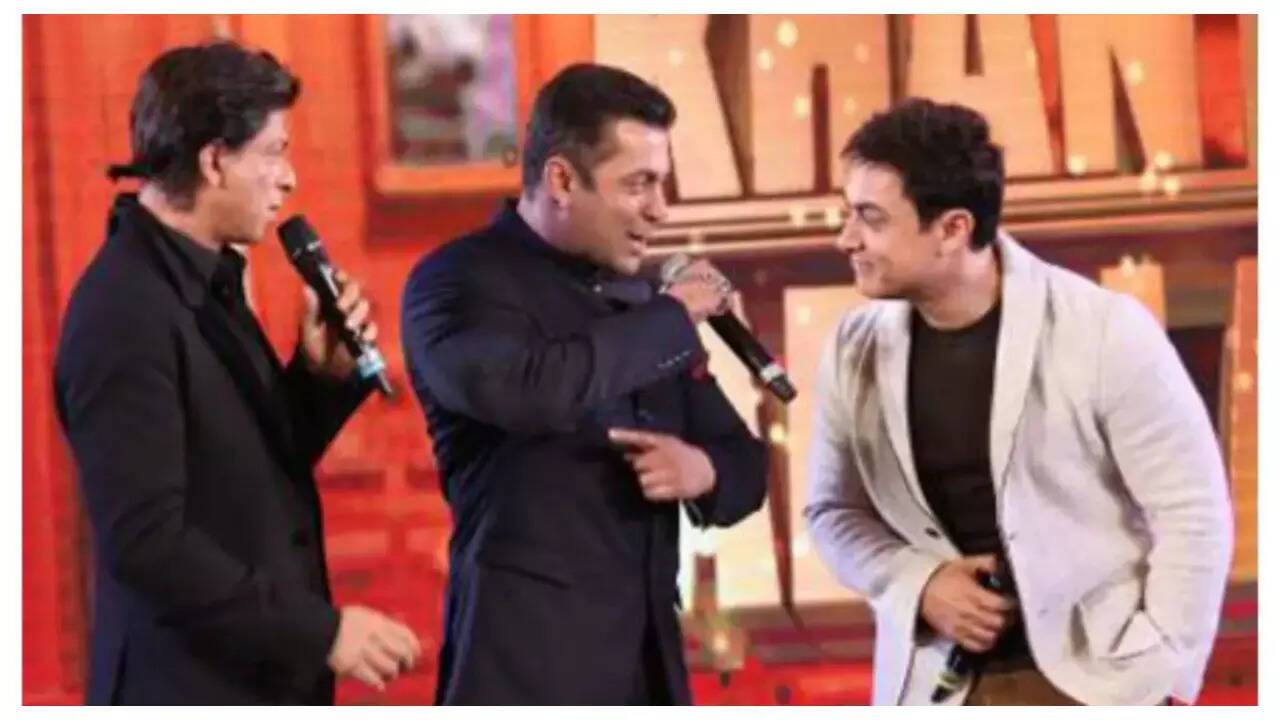 Shah Rukh Khan
,
Salman Khan
and
Aamir Khan
are three major superstars we have in
Bollywood
. However rare, the coming together of this trio has always been a treat for their fans.
Did you know that these three Khan stars recently got together at Salman Khan's apartment for a mini get-together party? Yes, you read that right! According to a report in a news portal, Salman,
SRK
and Aamir got together around May 16 at Galaxy and reportedly partied till 4AM. While Aamir Khan was the earliest to arrive at the venue, Salman Khan and Shah Rukh Khan joined the party directly from the sets of Tiger 3.
The report further added that the trio reportedly discussed their own respective careers. They had a lot of fun catching up with each other after a long time. At the party, Salman and Shah Rukh even motivate Aamir to cut his break short and come back to the film sets.
On the other hand, Aamir has apparently asked Salman and Shah Rukh to accompany him on a holiday to Europe or US as he feels it's time for them to let things easy rather than overburdening themselves with work. The actors also discussed how it's important to take on the challenge of signing on for the right subjects in today's time and age as the audience expectations for their projects will always be sky high.
Aamir usually prefers to sleep early, but with the two other party animals by his side, he didn't realize how soon the time passed. Aamir also spoke to Salman about 'Champions' and how he is keen to make the film with Salman in the near future, with SRK also getting excited to see SK sign on for the sports drama, which is in a slightly different space to conventional projects. Aamir and SRK discussed Dunki as well. SRK spoke about how Hirani is a delight to work with and it has been a career-best experience to be on a set as well managed as Dunki.