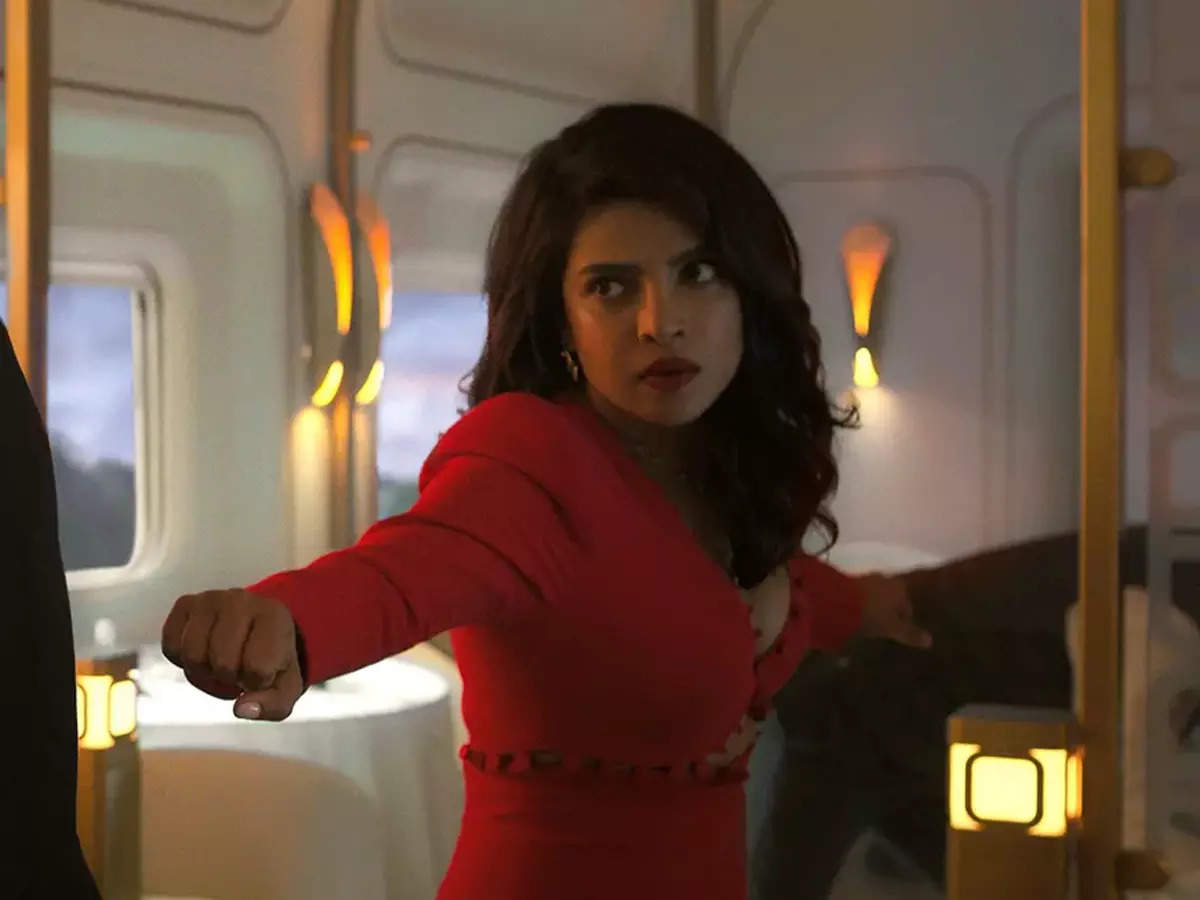 Priyanka Chopra is making waves internationally. In the latest, she is seen in Marvel's action thriller series in which she is seen packing a punch with mind blowing sequences. So much that even the stunt coordinators Don Thai Theerathada and James Young have heaped praises on her talent.
In an interview, James called Priyanka 'one of the most naturally gifted action stars'. He added that no matter how complicated or difficult it was, Priyanka 'got it quick'.
Citadel stars
Richard Madden
as Mason Kane and Priyanka as Nadia Sinh, two elite agents of the global spy agency Citadel. The action-packed series has been created by the Russo Brothers.
James said that it was amazing to work with both the actors. "With Priyanka, she was one of the most naturally gifted action stars I've ever worked with. Amazing. Her background, from what she's done in India to her whole career, has served her to be this incredible performer. No matter how complicated the choreography, how difficult the footwork, how wild the situation, she got it quick. She could do it incredibly well, with intensity. And she was an absolute joy to work with," he added.
On the other hand, Don shared how Priyanka would have to fly to France in the middle of shoots, just to do other work. And she brought them macaroons from France when she flew back the same day!
Earlier, Priyanka had said to ANI, "The story is closely interwoven with the stunts. What's so exciting about these huge action pieces was that they are infused with drama and storytelling. We get to see a lot about these characters, how they physically interact, not just great action sequences but there's drama at the heart of each one of them, so there's a story sort of interwoven in all the stunts. And that was just very cool and new for me."