"Pichaikkaran 2" or "Bichagadu 2" is a Telugu-dubbed Tamil action thriller film co-written, edited, directed, and scored by Vijay Antony. The film is said to be his directorial debut and stars him in the lead role, while Kavya Thapar plays the leading lady. Radha Ravi, Y.G. Mahendran, Mansoor Ali Khan, Yogi Babu, Dev Gill, and Hareesh Peradi play other important characters in the film.
The film is said to be a standalone sequel to the 2016 film 'Bicchadgadu," which did extraordinarily well in Telugu states. 'Bichagadu 2' is said to be the story of lookalikes from completely different backgrounds; if one plays the rich guy, the other plays the beggar, the rest has to be watched on the big screen.
Today, the film was released amid huge expectations. Here is what social media has to say about the film.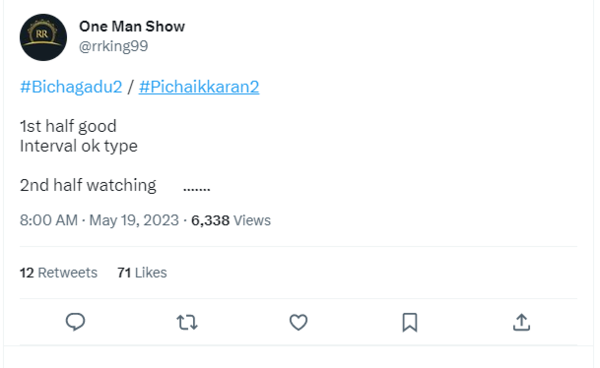 Image courtesy: Twitter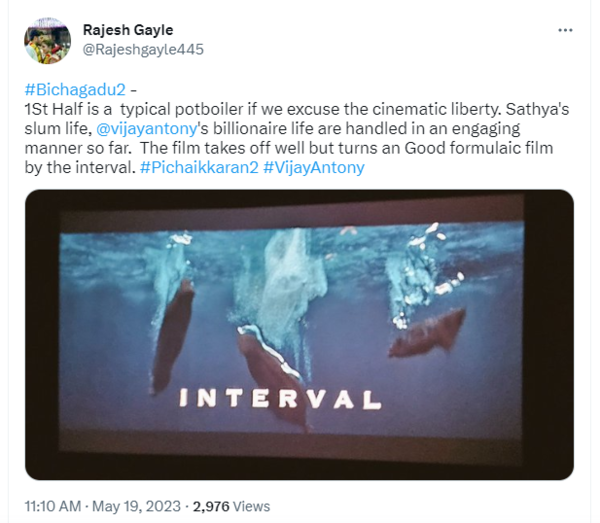 Image courtesy: Instagram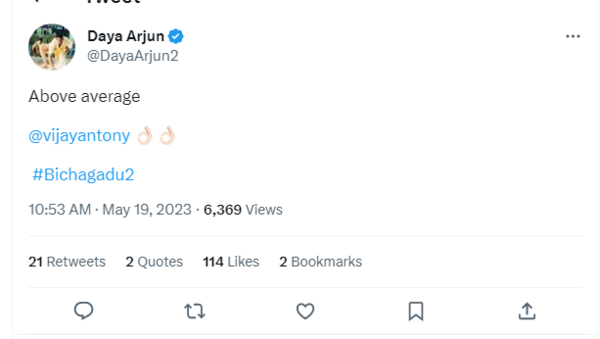 Image courtesy: Twitter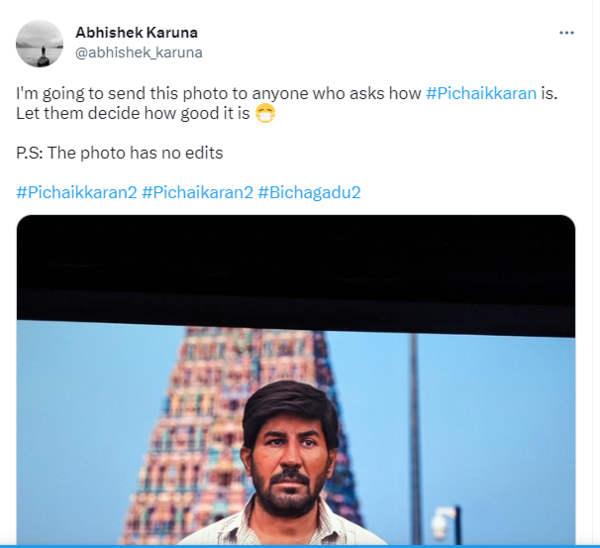 Image courtesy: Twitter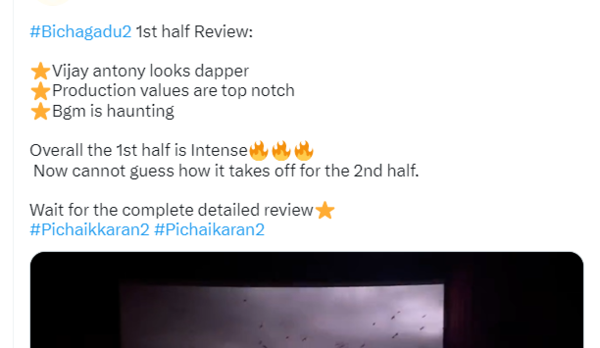 Image courtesy: Twitter
Also Read: Ten eternal pictures of PuriJagannadh and Charmmy Kaur