Actor Ashish Vidyarthi married fashion entrepreneur Rupali Barua over an intimate ceremony at a Kolkata club on Thursday. The National Award-winning actor was previously married to Rajoshi Barua, daughter of yesteryear actress Shakuntala Barua. Rupali, who is from Guwahati, is associated with an upscale fashion store in Kolkata.
Ashish and Rupali had a quiet registry marriage in the presence of family and close friends. "At this stage of my life, getting married to Rupali is an extraordinary feeling. We had a court marriage in the morning, followed by a get-together in the evening," said Ashish.
So how did the couple meet? "Oh, that's a long story," chuckled the
Drohkaal
actor, adding, "Will share it some other time." To this, Rupali added, "We met some time ago and decided to take it forward. But both of us wanted our wedding to be a small family affair." Talking about what drew her to the actor, known for his complex, dark roles on screen, she said with a smile: "He is a beautiful human being and a great soul to be with."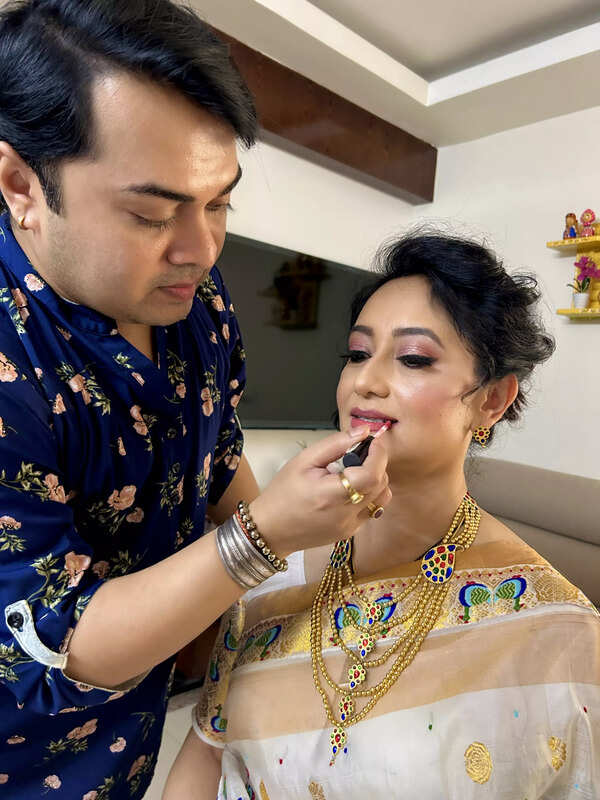 The wedding was a blend of the cultures that each of them represent. "Rupali started getting ready at 6.30am and wore a beautiful white mekhela chador from Assam, which matched Ashish's white and gold Mundu from Kerala. Her exquisite gold jewellery was inspired by south Indian temple art," said her stylist Rajat. "As for makeup, she went for a simple dewy look, with her hair tied up in a bun and adorned with fresh flowers," added makeup artist Kaushik.
The wedding was followed by a formal reception.