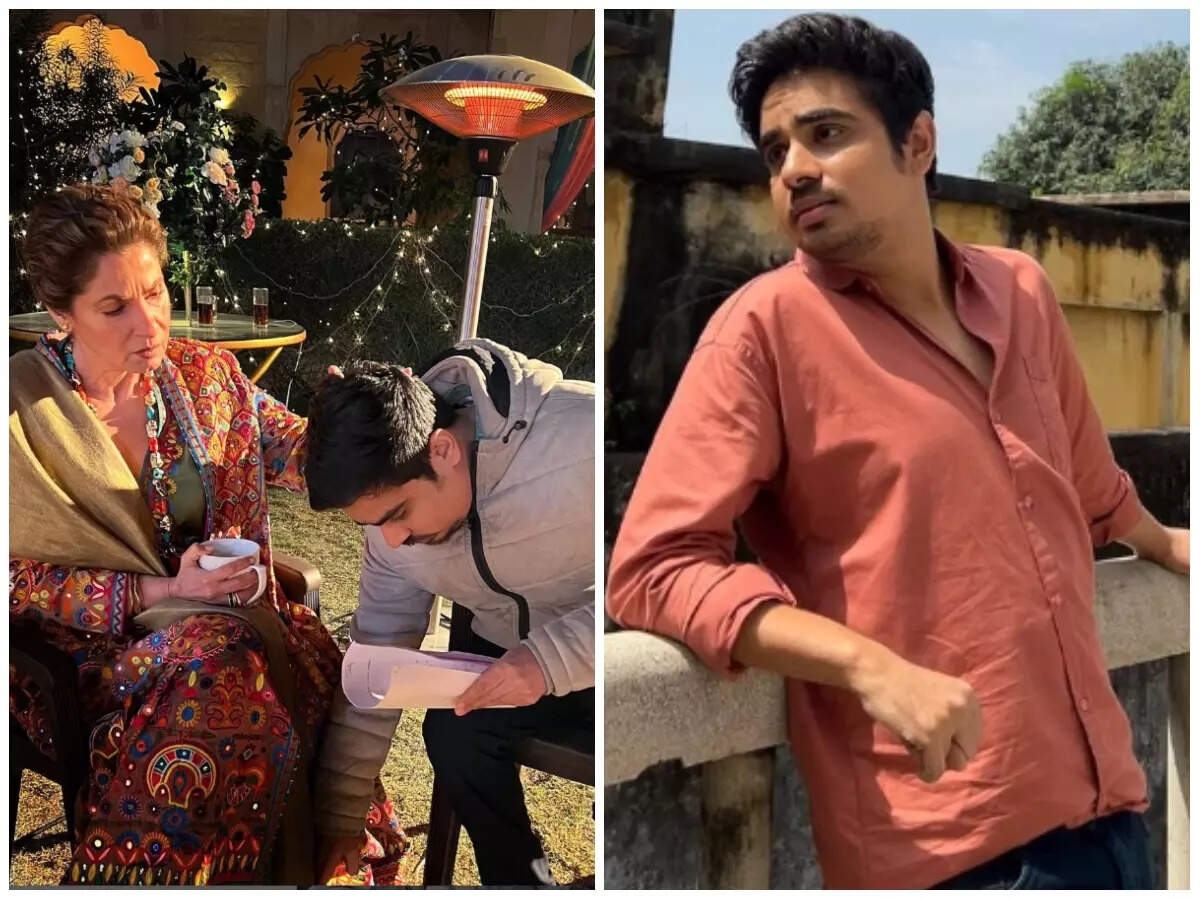 The team of 'Saas Bahu Aur Flamingo' left the audience wanting for more with a twisted conclusion. The crime drama stars
Dimple Kapadia
as a fierce drug lord, with Ashish Verma playing the role of her eldest son. From being completely immersed in drugs to turning a new leaf in the end, Ashish's character of Harish went through a massive change in the series. ETimes spoke to the actor about the hit show, shooting with Dimple Kapadia, the sequel and much more. Excerpts:
What kind of prep did you do for the role of Harish, being heavily into substance abuse?
Harish was a very tricky role for me, it was a character I had never played before. He is mostly in an altered state of mind, courtesy substance abuse. As far as the physicality of the character is concerned, mugs of black coffee helped in getting the jitteriness. In the scenes where he is sloshed, a little bit of alcohol helped too. For what goes on in Harish's head, it was important for me to portray his vulnerability at times because his arrogance and know it all attitude was a mask to hide his insecurities. For me, all Harish wanted deep down was acceptance and validation from his family.
How did you land this role? Did you go through an audition?
Yes, I did an audition for the role, which also included a 15-minute hallucination scene which was recorded at the Casting Bay office with Anmol Ahuja and Kritarth Sethi. I remember creating a lot of mess in their office while doing that scene.
The atmosphere on set must have been very family like… if you could share any anecdotes…
The set was a party every day. We all were put up in Samode Haveli, Jaipur for two-three months. Each character in the show has a very strong and unique personality and so did the actors portraying it. The lines and dynamics between characters and the actors seem to get thin at times. But there was immense joy and love for all on set. It was one happy family unlike what you see in the show. Credit goes to Homi (Adajania) who gave everyone ample space to express, both off and on screen. From discussing scenes together over dinner, to sharing life stories it was an experience which will be cherished for a very long time.
What did you take home after working with a seasoned star like Dimple Kapadia?
It was sheer joy to work with Dimple ma'am, how she makes her co-actors comfortable, how she works for the scene as a whole till she does full justice to it and how she sheds the star and becomes the character when the camera rolls is something to learn and absorb .
How do you think Harish's character will change in the sequel?
The season ends on a note where there are many possibilities. Since Harish is quite unpredictable, it's difficult to predict what's in store for him. He might mend his ways or maybe not. Whatever it is, one should always expect the unexpected.