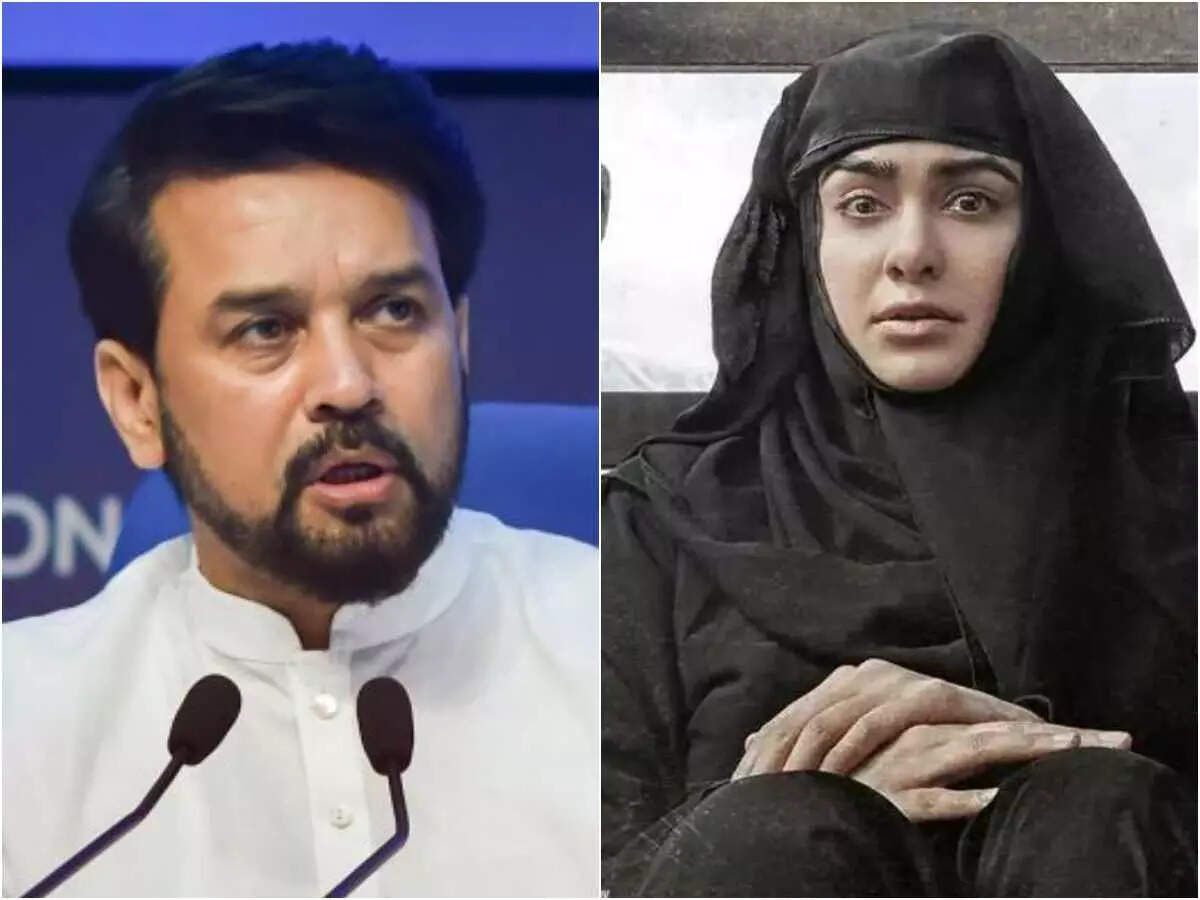 Director Sudipto Sen's recently released film The Kerala Story has sparked a political storm across the nation. The controversial is based on alleged radicalisation and conversion of young Hindu women to Islam in Kerala, before inducting them into terrorist outfit Islamic State (IS). On Sunday, Union Minister Anurag Thakur lashed out at the opposition party and said that those who are opposing the film, are supporting the agenda of terror group PFI as well the ISIS.
Speaking at a function in Gurugram, Thakur said The
Kerala
Story is not just a film, but exposes a much bigger conspiracy. Those who oppose this film support PFI, support terrorists, support ISIS.
Recently, Prime Minister Narendra Modi had weighed in on The Kerala Story while addressing a poll rally in Karnataka. He had mentioned how it shows the ugly truth of terrorism and exposes the design of terrorists. He had also said that those who are trying to ban the film are standing with terrorists.
Earlier, Adah Sharma shared some words of wisdom to those who are still calling the film a propaganda. "And for the the few still calling #TheKeralaStory a propaganda film, saying these incidents do not exist even after watching testimonials of several Indian victims, my humble request, Google two words ISIS and Brides…maybe an account of white girls narrated to you might make you feel that our Indian movie is real," she tweeted.
In The Kerala Story, Adah is playing the role of Fathima Ba, a Hindu Malayali nurse, who is among the 32,000 women who went missing from Kerala and were then recruited to the ISIS (Islamic State of Iraq and Syria) after being forced to convert to Islam.
The film has been written and directed by Sudipto Sen and stars Adah Sharma, Yogita Bihani, Siddhi Idnani and Sonia Balani.