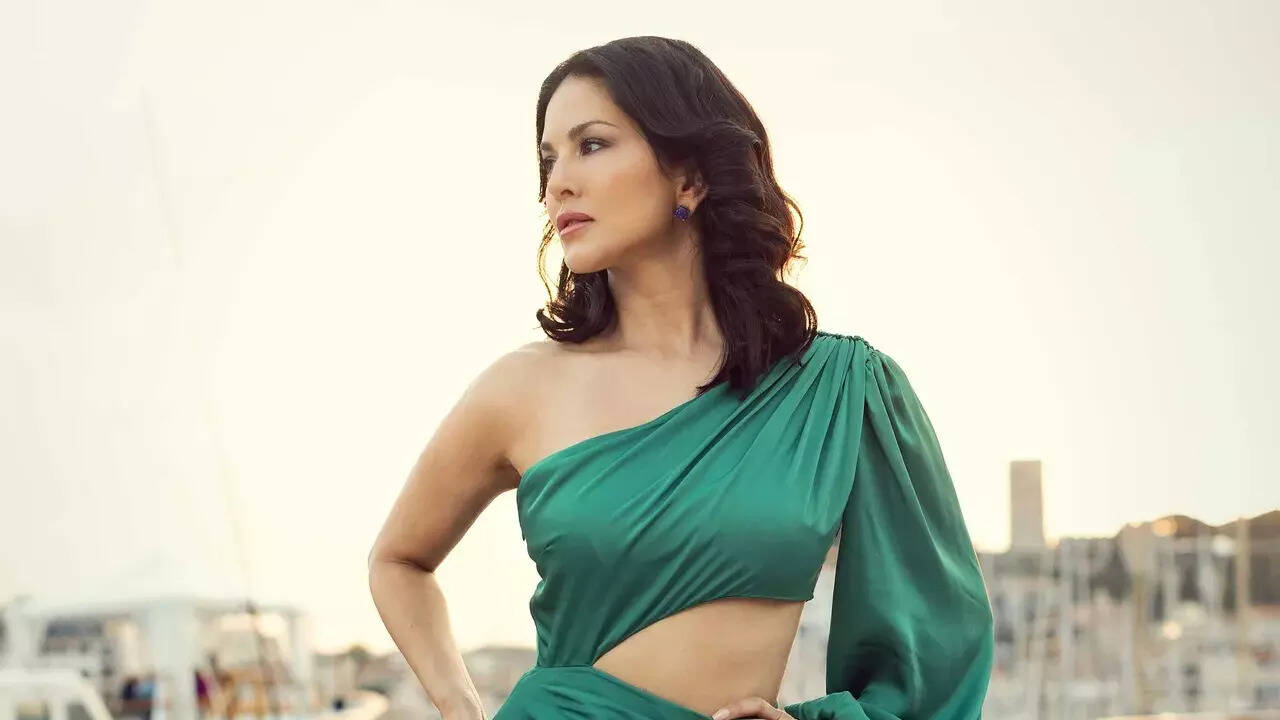 Anurag Kashyap's dark, violent film Kennedy that stars Rahul Bhat and
Sunny Leone
debuted at Cannes last night in the midnight screening section. The two stars were photographed on the red carpet just before the show and their first few photos of the event with Sunny in a dark maroon gown and Rahul Bhat all in black have emerged on social media.
Sunny looked simple yet elegant in what seemed like a velvet gown with panels on the sides and back. She had offset the gown with ruby earrings and a light lip gloss. Rahul Bhat chose to walk the red carpet in a greyish-black suit with a shirt in a matching shade with a bow tie in the same colour. His handkerchief was white with grey polka dots.
The two looked classy together. Tickets for the film had been sold out within minutes, a fact that Sunny had already shared with her fans on Instagram. She had captioned her photograph with Anurag Kashyap with tickets in her hand with a simple caption: Our Film #Kennedy official tickets. Sold out in minutes….so proud.
Fans are now eagerly waiting for reviews of the film from viewers at Cannes. The story is about a cop who turns into an assassin. This is Rahul Bhat's second film with the acclaimed director and the first for Sunny. She was asked to audition for the film by the director.