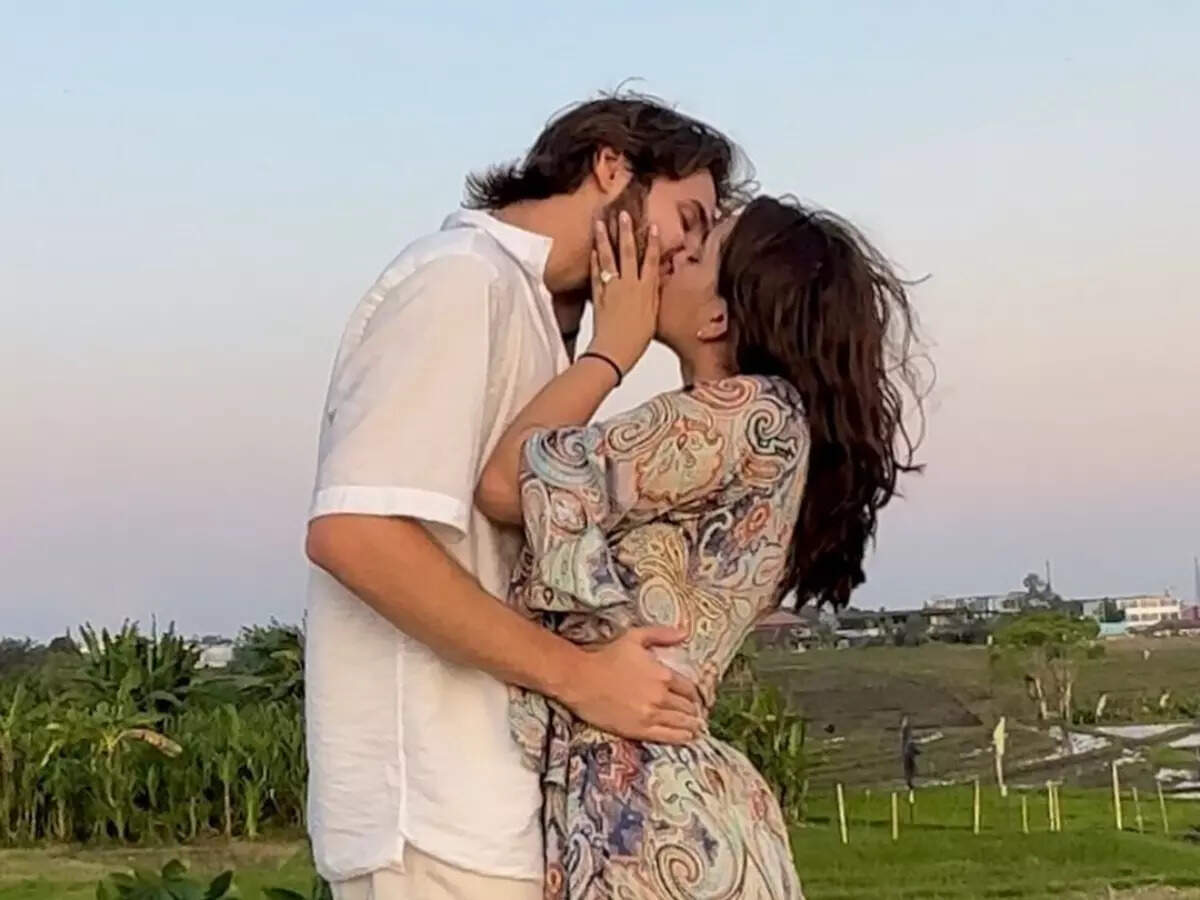 A few days ago, Anurag Kashyap's daughter announced engagement with her boyfriend Shane Gregoire by dropping some dreamy pictures. She had expressed, "Soooooo THIS HAPPENED!!!!! 🥹❤️ to my best friend, my partner, my soulmate and now my FIANCÉ! You are the love of my life. thank you for showing me what real & unconditional love feels like. saying yes to you was the easiest thing I've ever done & i can't wait to spend the rest of my life with you, my love. I love you forever & always Fiancé 🥹🥹🥹🥹🥹🥹 (still can't believe i get to call you that AAHHHH)"
Now Aaliyah has posted a new vlog on her Youtube channel, giving everyone a glimpse of how her boyfriend Shane Gregoire planned the proposal. The couple was travelling to Bali. In her vlog, Aaliyah praised Shane for secretly planning the whole proposal – right from ordering a dream ring for her to managing to record this moment on camera.
Shane also added that he wanted it to be an intimate process, more than anything. "Just me and Aaliyah. We just want to keep it super personal and figure out a way to get that filmed because it's too special of a moment to not have filmed, that we can show our children," said Shane.
But Shane didn't want someone else to film it hence, he attached a camera to his scooter. Aaliyah confessed in her vlog that she cried for three hours straight after the proposal and re-watched Shane's secret video. This proposal video sees Aaliyah admiring the sunset while Shane walks up to her and gets down on his knees. Meanwhile, the couple decided not to reveal what they said to each other in that moment.
Aaliyah sheds tears of happiness as she hugs and kisses Shane and people passing by gauged what happened as they congratulate them. Meanwhile, Aaliyah's father Anurag was also taken by surprise when he got this news. He is at the Cannes Film Festival for his film 'Kennedy' and he had the most hilarious take on it. The 'Gangs Of Wasseypur' director dropped a picture from Cannes and wrote, "@cinemakasam is pissed off saying ,"yahan to phone chhod do !!" . Unaware that I am calculating the number of remakes I will have to do to throw a wedding soirée, because my dearest @aaliyahkashyap and her beau , my lovely @shanegregoire threw a total curveball at us in the middle of our @festivaldecannes journey of #Kennedy by announcing their engagement. 🥳🥳🥳