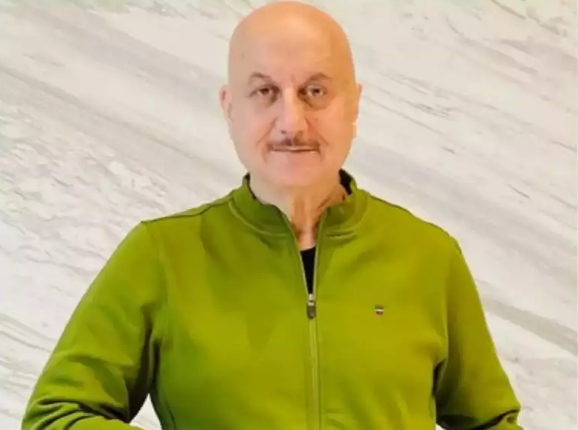 Anupam Kher as an actor needs no introduction. The 68-year-old, who has been around for decades, has given some path breaking performances in movies like
Saaransh
,
Khosla Ka Ghosla
!
and others. Recently, in an interview, the veteran actor opened up on a variety of topics, including his stint with Hollywood and how it was not easy for him to mouth dialogues in English.
The actor spoke about one of his most well known Hollywood projects, Bend It Like Beckham, in which he played an immigrant Sikh father to Jess Bhamra, who harbours dream of becoming a footballer, like David Beckham.
In an interview to ANI, Anupam opened up on his initial reaction to the role, saying that he thought that he hardly has any dialogues in the movie. He said, "After reading the script I was like yaar meri toh line nhi zaada (my lines are so little); that was a Hindi film actor mentality that lines are less. Then I had a conversation with Gurinder (director) and she said don't worry when the film will be ready they (the audience) will be happy about it. "
He further said, "So as I belonged to a Hindi medium school, I think in Hindi, so it was really difficult for me when I started speaking in English because I had to first translate it from Hindi to English and then speak it in a way ki mei toh second language English hai (that English is my second language)". He wrapped up by saying that all that could happen only because he went out of his comfort zone.