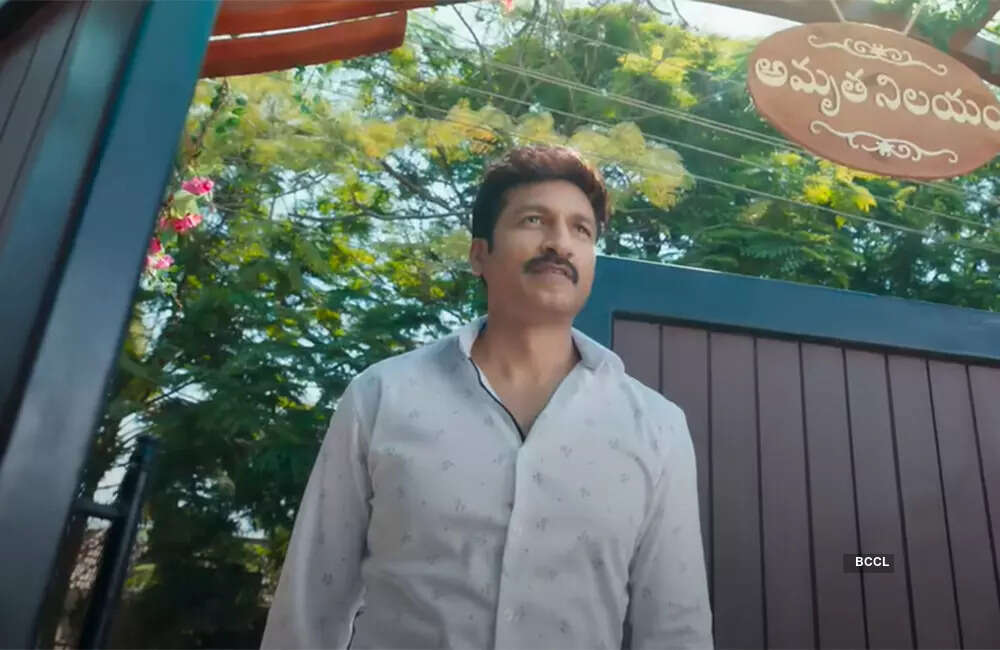 Story:
Vicky (Gopichand) returns home 14 years after he ran away due to a disagreement with his brother Rajaram (Jagapathi Babu). But it seems like both the brothers have things to hide from each other.
Review: Director Sriwass and Gopichand team up for the third time after Lakshyam and Loukyam. Instead of being the good ol' thali it promises to be, Ramabanam relies on cliche tropes to fill up time.
Vicky (Gopichand) is a hot-headed youngster who runs away from home as a child. He believes in using his fists unsparingly while his brother Rajaram (Jagapathi Babu) believes in following the law and leading an ethical life. Vicky rises in ranks as a gangster in Kolkata. When he falls for an influencer called Bhairavi (Dimple Hayathi) her family insists on meeting his folks before they marry. The only issue? Vicky has become the kind of man his brother abhors. He goes back home for the brother's blessings and keeps the truth from him. But it looks like his brother might have a few secrets of his own to keep.
While all this sounds like any other good masala film, Ramabanam falls short of making a mark. Apart from the story of two brothers, the film also delves on the topic of organic food vs processed. All that does is give the baddies (Tarun Raj Arora, Nassar) a chance to elevate Vicky. The differing ideologies result in exactly two good scenes ft. Vicky and Rajaram.
Ramabanam also relies on problematic tropes. An effeminate carnatic music teacher Savitri (Vennela Kishore) is used as the brunt of homophobic jokes. Filmmakers need to stop being so insensitive at some point. There's a track involving a broken engagement with money involved that's so problematic – we don't even know where to begin.
Every few minutes there's a random issue that's solved by Vicky within no time, never letting us invest in the characters. All his friends Ajju and Vijju (Satya and Getup Srinu) get to do is run around whenever there's a crisis. Shakalaka Shankar is slapped around in lieu of jokes. The film doesn't care about Vicky and Bhairavi's love story, she's mostly just around for the duets.
Gopichand can play the character in his sleep and he pulls it off well. Jagapathi Babu and Khushbu lend their roles some gravitas, bringing dignity to the proceedings. Dimple is adorable but we wish she had more to do. The rest of the actors fare well. Mickey J Meyer's music, barring one song, is plain okay and Vetri Palanisamy's cinematography aids the film well.
Ramabanam's biggest flaw has to be that it has nothing new to offer, and what it does offer is plain boring, making it wasted potential.