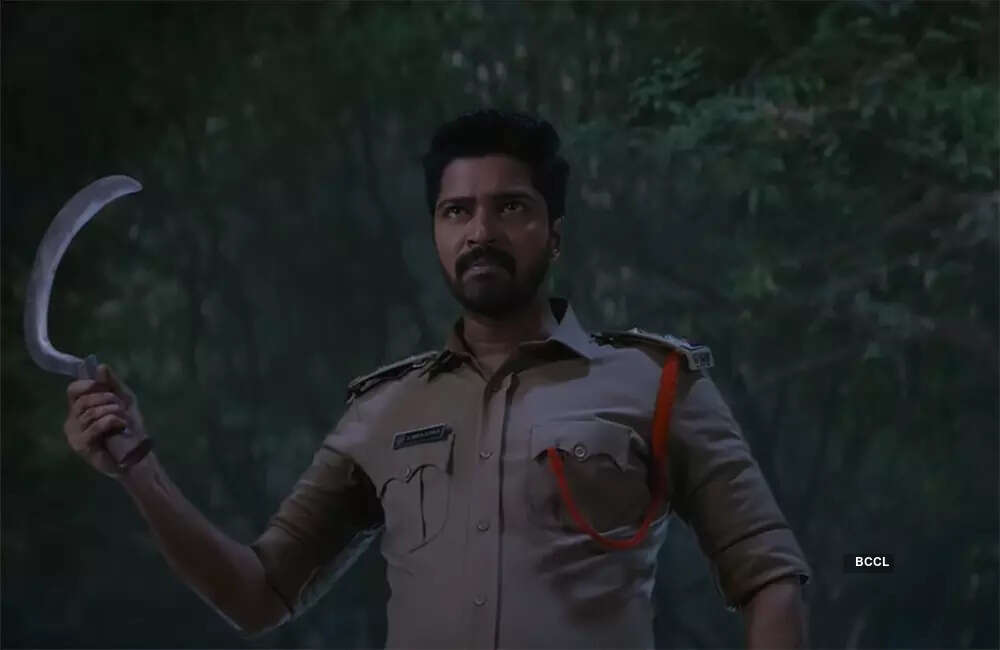 Story:
CI Shiva Kumar (Allari Naresh) is a brash police officer and it often causes problems both at work and home. What happens when the consequences of his actions catch up to him?
Review: Director Vijay Kanakamedala and Allari Naresh team up for the second time after Naandhi for Ugram. While the first film focused on police brutality the second one is a personal tale of one particular officer written by Toom Venkat with dialogues by Abburi Ravi.
Police officer Shiva Kumar (Allari Naresh) is travelling with his wife Aparna (Mirnaa) and child Lucky on a lonely road. His job, which includes a lot of missing cases, has caused great strain on their marriage and Aparna is no longer willing to live with him. He seems to prioritise work over their relationship and she's just had enough. When they meet with a serious accident, he rushes them to the hospital. But the next day his family is nowhere to be found. Will he solve the mystery despite suffering from a serious medical condition?
Vijay doesn't waste any time getting into the thick of things. Right from the get-go there's a feeling that things are about to go wrong and they do. The staging, lighting, colours et al of the fight scenes are really interesting – they're the best part of the film, even if they're over-the-top. The plot points are also pretty interesting, especially when it surrounds Shiva and his mentality. Ugram is engaging, but the story is unfortunately as run-of-the-mill as they come. There are hardly any portions of the film where you feel outright bored.
When it comes to the writing, Ugram seems to lack the oomph that Naandhi had when it comes to emotions. The hook just isn't there no matter how much the characters cry on-screen. The only character you care about at the end of the day is Shiva. Some of the scenes could've been dealt with a little more sensitivity, especially in the way they're shown on-screen. While some others are dealt with more sensitivity than's expected from Telugu cinema. Some scenes however come across as unintentionally funny, which is unfortunate.
The music by Sricharan Pakala (except for Albela Albela which comes out of nowhere) and cinematography by Siddharth J are pretty slick and add to the film's narrative. Allari Naresh pulls off the role well for the most part. He's good when he's playing the seething officer who's desperate to find his family, especially when he's punching people with utter disregard. But there are scenes where he falters. Mirnaa is good in the role she's offered. Indraja, Sharath Lohithaswa and others play their roles well.
Ugram is the kind of film you'll enjoy if you're looking for a decent thriller without too many expectations. This one is worth a watch for the Naandhi duo.