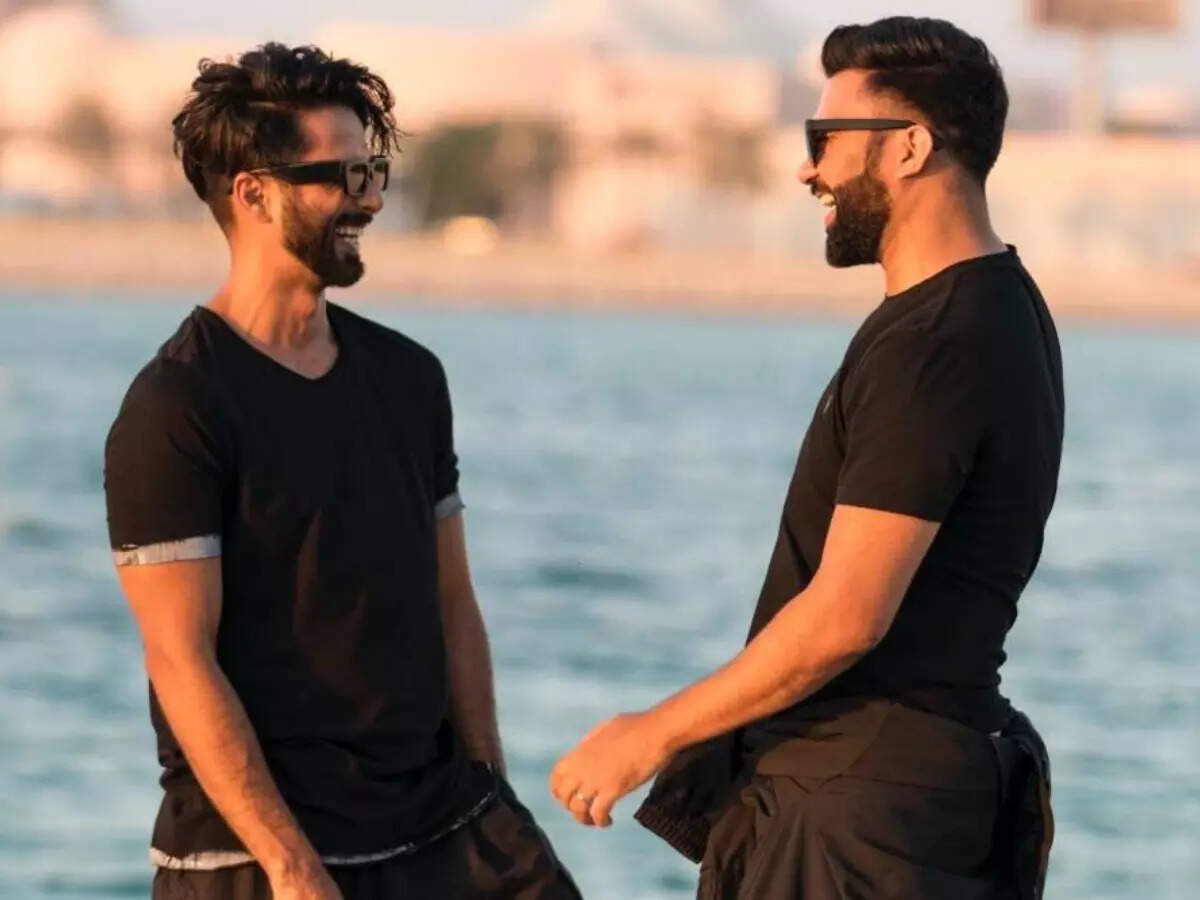 Shahid Kapoor
and Ali Abbaz Zafar have teamed up together for 'Bloody Daddy'. The film is a big actioner which is releasing on OTT. As the makers unveiled the film's trailer today, Shahid and Ali both recalled their long association with each other. Not to mention, it was indeed special for them to collaborate on this film.
The actor said at the trailer launch event, "I've known Ali for many many years now, before he even became a director. I've see his drive to want to make something good and I've also seen his frustration when he wasn't able to do things his way at that point. From knowing each other for so many years to now seeing him making the kind of movies he wants to make, having a family, a baby, and all settled down, it's beautiful to see." Shahid further revealed that they almost started their careers at the same time, though, "I'm slightly senior if I may say"
Shahid also loves the fact that that Ali doesn't compromise on what he wants as a director. Meanwhile, Ali spoke about his actor-director bond with Shahid and Salman Khan. "Even when I made action films with Mr.
Salman Khan
, I always brought the character first and then the actor. That's why our combo has always been said to be a good one. That's how I've worked with Shahid also. We both were going to collaborate for a sports film first but that didn't happen. Then, 'Bloody Daddy' brought us together."
Alia further added, "We decided on making 'Bloody Daddy' which is based on a French film called 'Sleepless Night'. Shahid is an actor star, which is a great combination – if we've seen his work in Haider, Jab We Met, Kabir Singh, he is great. His acting penetrates more than the stardom. His characters live on. Everything was designed keeping the character in mind. In this film, a new age star is doing action in a new way. Over here, it's not just the villain who gets beaten up. Even the hero is beaten up. So, it's very real."
'Bloody Daddy' is set to release on June 9.