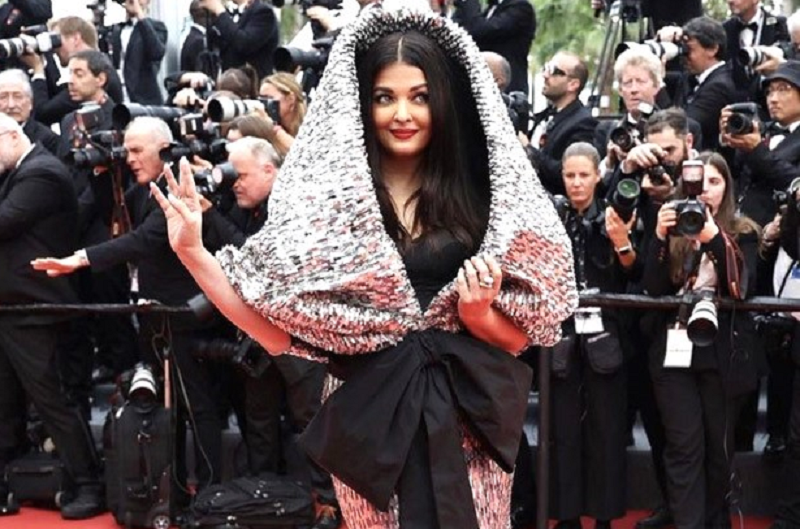 There have been distant rumbles on what the global icon
Aishwarya Rai
Bachchan is seen wearing at Cannes this year.
Without being a couture expert, one can say this much: the right to freedom also includes the right to wear what one wants to. Whether it looks good on the person or not, is the beholder's business, agreed. But passing rude comments on clothes when they are not on the rack but on a person, is part of the body-shaming package. Strictly not allowed.
Let's not forget, Aishwarya has done the country proud year after year in Cannes. Every year she represents an international cosmetic company at Cannes in all her glamorous glory. Passing snide comments just because you have access to social media and probably feel chai-enthused, is so narrow.
Aishwarya had once spoken about her sartorial preferences. "I wear what I am comfortable in. It may not necessarily be what people like to see me wearing. But I need to be comfortable in my sartorial space."
Aishwarya's family is always proud of her whenever she represents us internationally. Over the years she has become the international face of the Indian entertainment/glamour industry. It may be
Priyanka Chopra
Jonas whom the Indian and international media like to fete at the moment. But it's Aishwarya who set the standards for India's representation on the international platform.