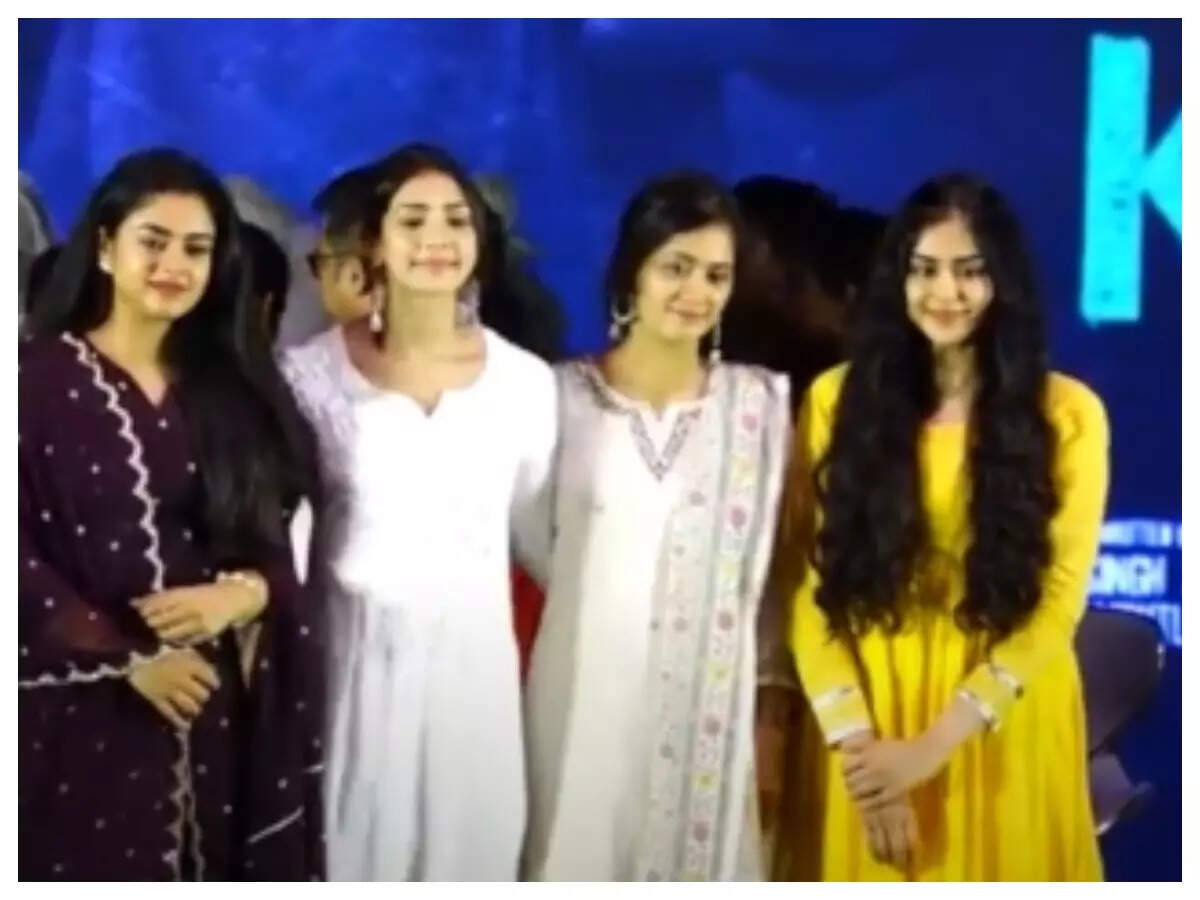 Barely known before the political storm over 'The
Kerala
Story' catapulted her to national headlines, Adah Sharma has urged people to shower the love and appreciation they have shown for the film on the real-life victims of forced religion conversions.
Speaking to the media here on Wednesday evening, she said: "You have given so much love and appreciation, now it is time to listen to these girls' stories and appreciate them."
'The Kerala Story' team, including the quartet of Adah Sharma, Yogita Bihani, Siddhi Inani and Sonia Balani, director Sudipto Sen and producer Vipul Amrutlal Shah addressed the press conference.
The makers invited 26 young women victims of forced religous conversion from Aarsha Vidya Samajam Ashram, Ernakulam, Kerala, and introduced them to the media. They also donated Rs 51 lakh from the film's profits to the Ashram for the education and uplift of the women.
The controversial film, which has been released in 27 countries, narrates the story of three young women from economically weak families who are forced into marriage, converted to Islam and brainwashed into joining the jihadist organisation ISIS. The movie draws a lot of inspiration from real-life stories emerging out of Kerala.