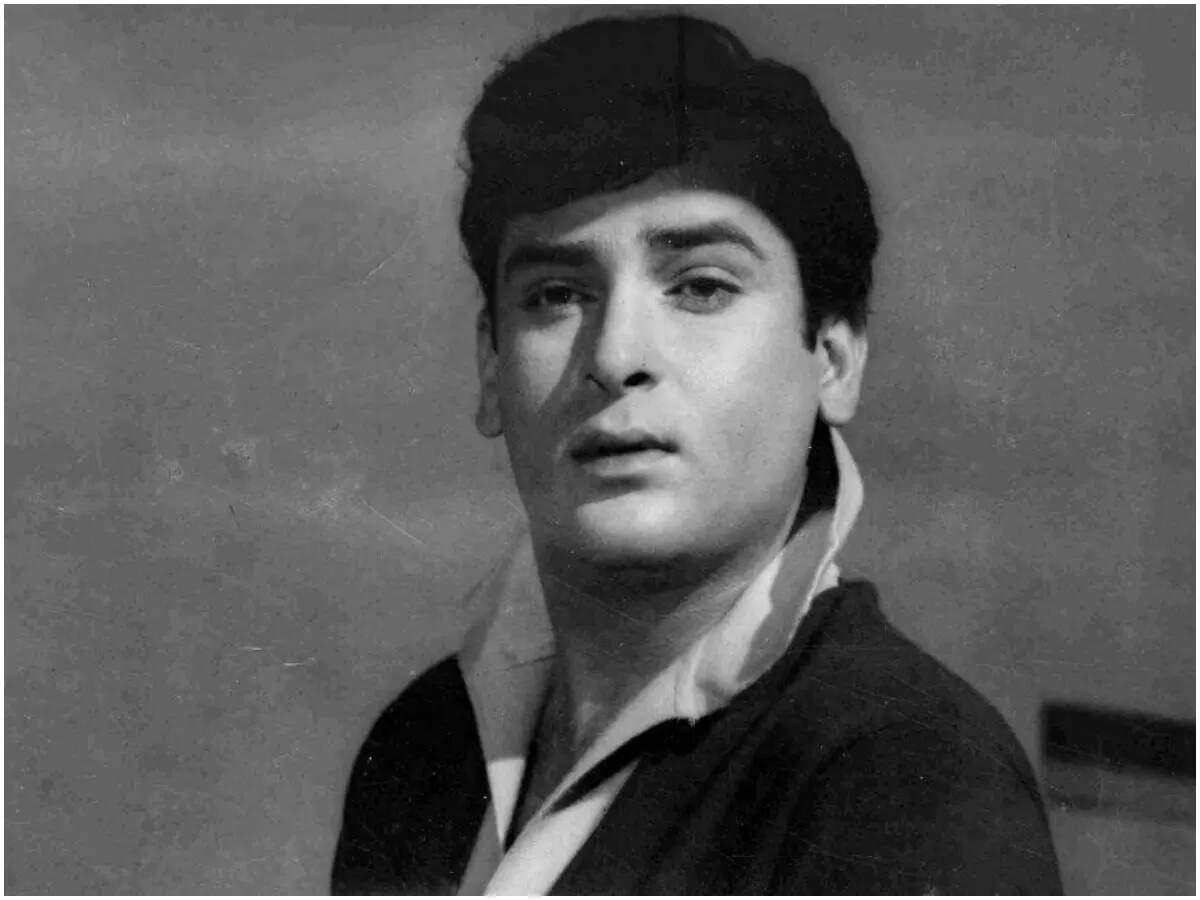 Like every other Kapoor from the Raj Kapoor khandaan,
Shammi Kapoor
too loved his drinks. And, he had a temper! But one man entered his life and changed him almost completely- his Guruji, Haidakhan baba.
Talking to ETimes, Shammi Kapoor's wife Neila Devi had revealed in a VIDEO INTERVIEW the other day, "Yes, he had a temper. He couldn't take certain things. Let me put it this way. If anybody stepped on his toes he would react. So in parties, such things used to happen. He used to drink heavily in those days.
But to his credit, the next day, he wanted to know from me what had transpired. Slowly, he changed."
Before we proceed, we would like you to see Neila Devi's interview, a lady so calm and graceful. CLICK BELOW TO SEE THE FIRST INTERVIEW OF NEILA DEVI, WHICH IS HER FIRST ON CAMERA:
Back to the story. Did Neila Devi try to stop Shammi Kapoor from drinking? Replied Neila Devi, "He would not listen when it came to drinks and even cigarettes- unless he didn't want to drink on certain days. Like, every year, he never drank from January 1 to January 21. Geeta Bali had fallen sick on January 1 and she had passed away on January 21. He observed this every single year throughout his life after Geeta Bali passed away.
Then, Prithviraj ji and my mother-in-law both fell ill. He started spending a lot of time with them and we stayed with them. Shammi ji didn't work for two years. Around that period, Raj ji was very busy with 'Mera Naam Joker' and Shashi ji was shooting for 4 to 5 films together.
That period brought us very close to Shammi ji's parents and they blessed us a lot. It wasn't easy for Shammi ji to be away from work for 2 years. After my in-laws passed away, he went to Mauritius and then we found our Guru ji – Haidakhan wale baba. I believed in Haidakhan wale Baba, who was known as Bhole baba, much before Shammi ji started believing in him. He never believed in any Guru ji before Bhole baba, but gradually he started believing in him. That changed our life. Our son Aditya even got married in our Guru ji's ashram.
And note well, our Guru ji never imposed anything on Shammi ji. Yet, Shammi ji got so involved with our new path that he started going to the yatras with our Guru ji. After that, he started doing character roles (which he was apprehensive about). Neila Devi said, "He was in two minds before accepting the character roles. That happened because his first character role was in 'Zameer' wherein Saira Banu was a heroine. Now, you see, Saira had been his very first heroine. But I told him that he's an artiste and should never think about such things. He was in two minds And then, he got on to the computer; he loved to be on the comp. Later, he even quit smoking."
Did Shammi Kapoor smoke a lot before that? Said Neila Devi, "About 100 cigarettes a day."
Well, well, well…