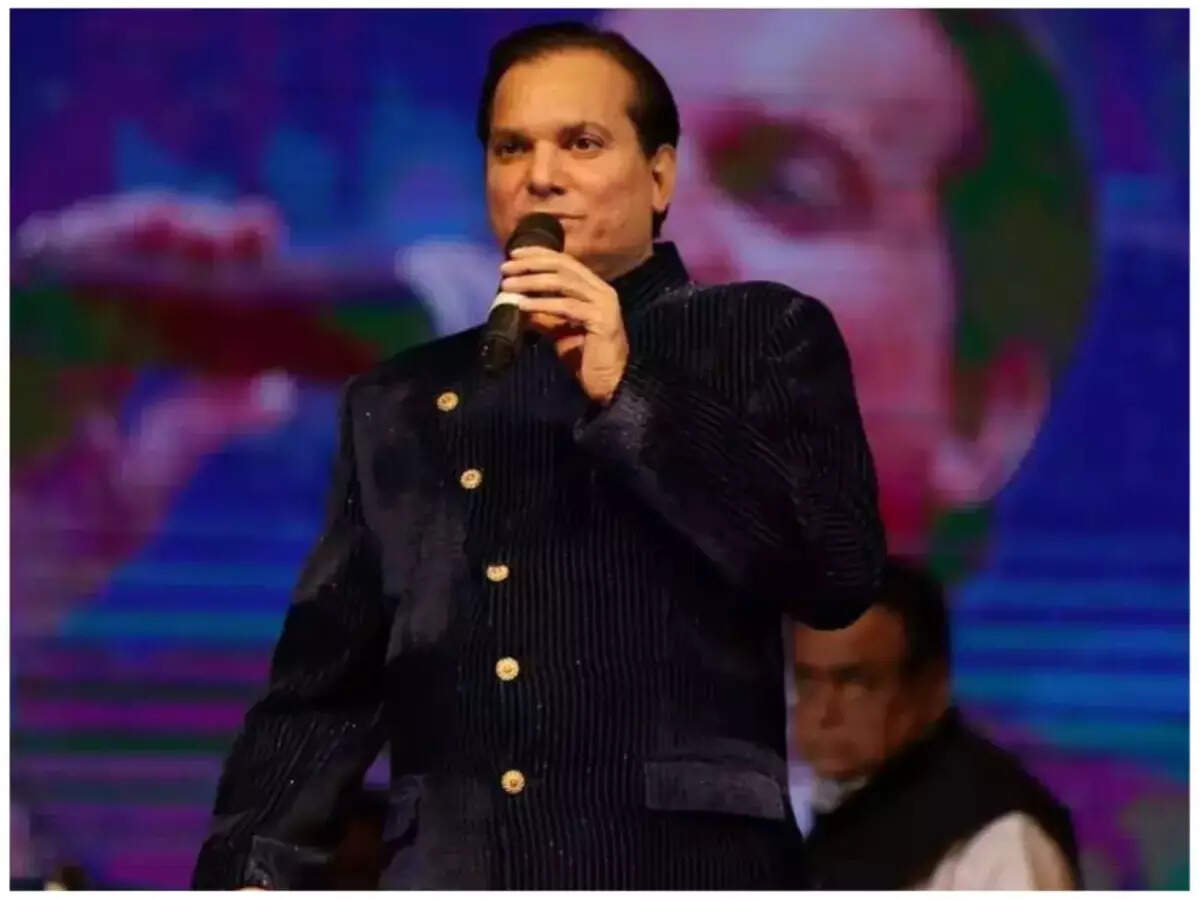 Lalit Pandit who, along with his brother Jatin composed the popular score of John Mathew Mathan's
Sarfarosh
recalls the challenge of composing a Ghazal for Jagjit Singh in the film that
Naseeruddin Shah
playing a Ghazal singer,lip-synced.
Recalls Lalit, "
Sarfarosh
came to us through Mr.Vikram Mehrotra,who also produced
Kabhi Haan Kabhi Na.
He is a good friend and came to us and told us about this film called
Sarfarosh
was being made by a director John and had
Aamir
in it.It was exciting to work again with Aamir after
Jo Jeeta Wohi Sikandar
and
Ghulam
.
Lalit says Aamir being a favourite required extra work. "We started work in earnest as it was an Aamir Khan film. We were extremely busy those days what with Dilwale Dulhaniya Le Jayenge and Kuch Kuch Hota Hai and many more films doing excellent business during this period .The music of Sarfarosh took extra time, as John would usually take time to select a song and eventually decide to record."
Lalit felt Sarfarosh had the space for good music. "I thought Sarfarosh had a good chance for great music but I also felt we had faltered in two situations, both being item numbers .The romantic number Jo haal dil ka eventually came out to be the best and the engine for the music. Jatin worked very hard on the Qawwalli and came out excellent and I did Jo haal dil ka."
Meanwhile Ghazal composition was stuck. "We had never done a Ghazal and it was a very important situation in the film.In those days I struck a chord with Jagijit Singhji .Both of us recorded our songs mostly at Western Outdoor with the legendary sound designer Daman Sood and Avinash Oak(geniuses). Jagjitji would often meet me at the Studios as I would usually mix the song alone with these wonderful engineers. Woh hamesha kehte the ki mere liye ek gana banao.I would say, 'Jagjit Uncle,filmon mein ghazal kahan hoti hai'.But he would insist every time we met and though I loved his voice it was never possible."
Then came Lalit's opportunity to work with Jagjit Singh. "Suddenly I remembered Jagjitji about the Sarfarosh ghazal situation and I got excited and called him up. I told him that here is a situation and I need his guidance and help. He was of course most helpful. I told him if it was possible to sit with him and compose it together. He said, 'Bilkul nahin. Aisa mat karna. the song will have more of my style and it will loose your style. Tum banao.' He told me I should listen to many of his ghazals composed by the great composer Kuldip Singhji and calculate Jagjitji's range of notes .Jagjitji wouldn't sing very high notes which I noticed listening to these ghazals .I must say that Kuldipji was also very helpful and is a wonderful human being. I have great respect for him.I must also say that before Jagijitji's idea came into my mind we had already tried and worked on a Ghazal and even recorded it for Sarfarosh. But being our first attempt in the genre we had failed miserably!!!It came came out too complicated and didn't work."
It was time to give The Ghazal another try. Says Lalit, "We realised that a Ghazal needed to be of course made in the perfect Beher (meter of the words). And of course the words had to be given first priority. This is where (poet) Nida Fazli Sahab came into Jagjitji's range of voice .My brother and I were skilled in making songs and tunes in limited notes because of our knowledge in music. Aati kya khandala had just four notes primarily to sing!!"
The Ghazal this time Hoshwalon ko khabar sounded right.
Says Lalit, "It was sounding peaceful mature, and simple with beautiful easy-to-understand words and everything looked perfect .Jagjitji loved it but had only one thing to say which was, 'Main isko apne andaaz main gaoonga' !Which of course we agreed to, and I still remember his mesmerising voice and how I loved it!!The Ghazal eventually came out to be excellent and is loved till date by the audiences!!"
Hoshwalon ko khabar has survived the ravages of time. Recalls Lalit, "Jagjitji once called me for his concert in Shanmukhananda hall. I noticed just before half-time the audiences were a little restless and he sort of did an ishara too me as I was sitting in front. He started playing the notes of Hoshwalon ko and the audiences all ran back into the hall and he had a sarcastic smile on his face By that time I had given Munni badnaam and he told me that his Hoshwalon ko was the item song which in his concert never failed! He was such a humorous man and loved joking .I miss him so much!! I met Jagjit Uncle last on his birthday celebration .He had all singers and artists on his birthday and he merrily ,happily danced that night and enjoyed himself to the fullest! That is my everlasting memory of him."