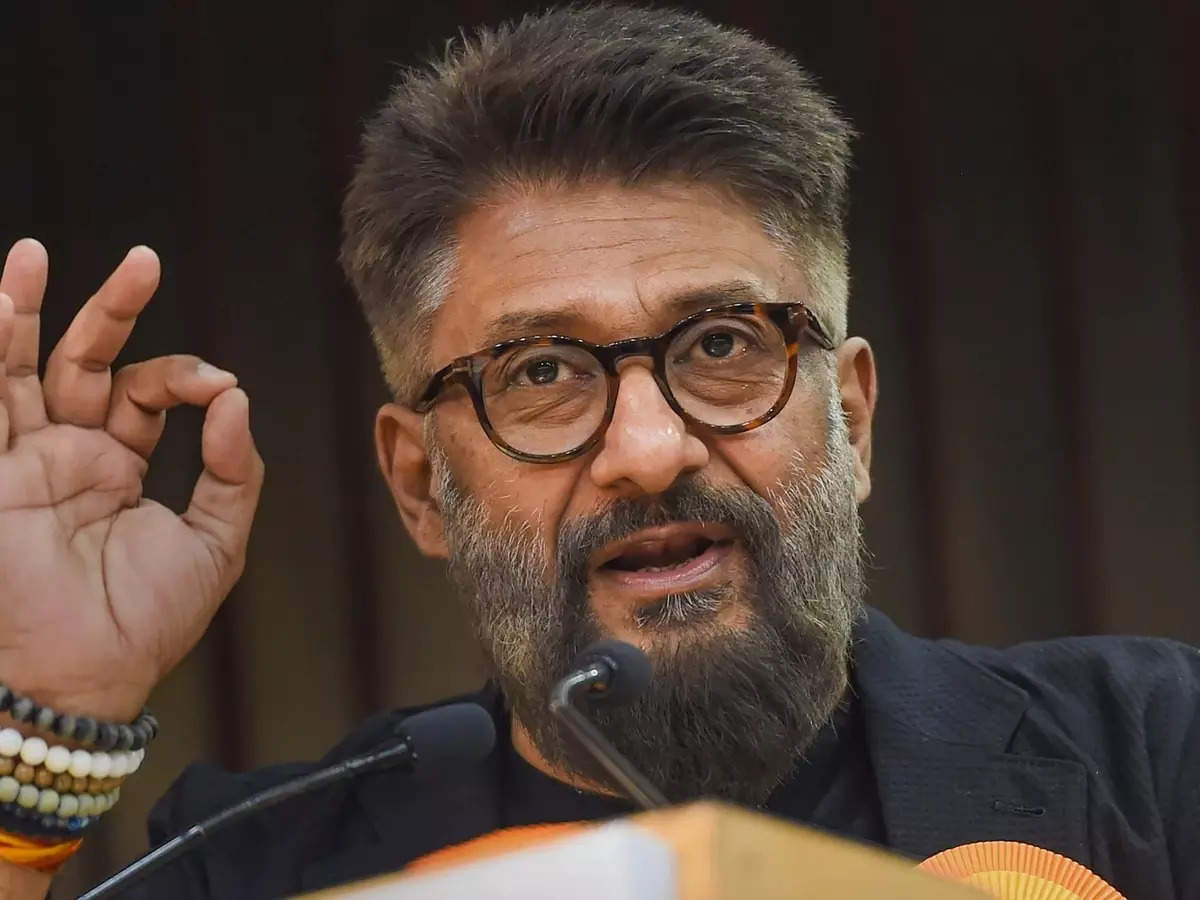 Filmmaker Vivek Agnihotri is known to speak put across his opinions quite directly. Post the release of 'The Kashmir Files', the filmmaker has been accused of creating propaganda and supporting a political party. The director was present at the Times LitFest this evening and he spoke his heart out on these allegations.
The filmmaker had made a dig at 'Besharam Rang' and 'Pathaan'. When asked about the film being so successful despite the boycott trend, Vivek spoke, "I have no problem with
Shah Rukh Khan
. I think he's a talented, intelligent person. But in all honesty and fairness, I would say that a lot of people don't like me in Bollywood because they say, 'you support Modi.' They say I make political films. But I want to ask, that at what point were Bollywood stars not close to politicians. Wasn't
Amitabh Bachchan
, the closest friend of Rajeev Gandhi. Isn't Mr Khan, closest friend of Priyanka and Sonia Gandhi? These things are told about me openly, but name one star or director who is not the closest with these people? But they do it hush hush. Didn't
Aamir Khan
sit with Medha Patkar for Narmada agitation? Wasn't he involved in politics? Why am I singled out?"
The film-maker further expressed that when one says anything negative about Shah Rukh Khan, the people who come out to troll are from Congress. He said, "Say one word about Khan sahab and see who comes to support the Badshah of Bollywood? Congress. Who has been promoting this film? Congress. Why is there a problem if 'The Kashmir Files is being supported by BJP whose agenda has been to do something for Kashmiri Pandits. Who went to Mamata Banerjee's event right now? Did I go there?"
Agnihotri also responded to allegations that there were mass bookings of 'The Kashmir Files'. He said, "There have been massive group bookings of 'Pathaan' in Muzaffarpur, Charminar, in Bhopal, Lucknow – in all the areas where Congress is in majority or muslims are in majority. Who paid for it? If I'm asked these questions then a couple of questions should be asked to the other side also. And I'm not scared of them, becaue my conscience is clear."
Post 'Kashmir Files', Agnihotri has begun his next, 'The Vaccine War'.