The shooting of 'Class' was shut down by a local mob; director Ashim Ahluwalia reveals why – Exclusive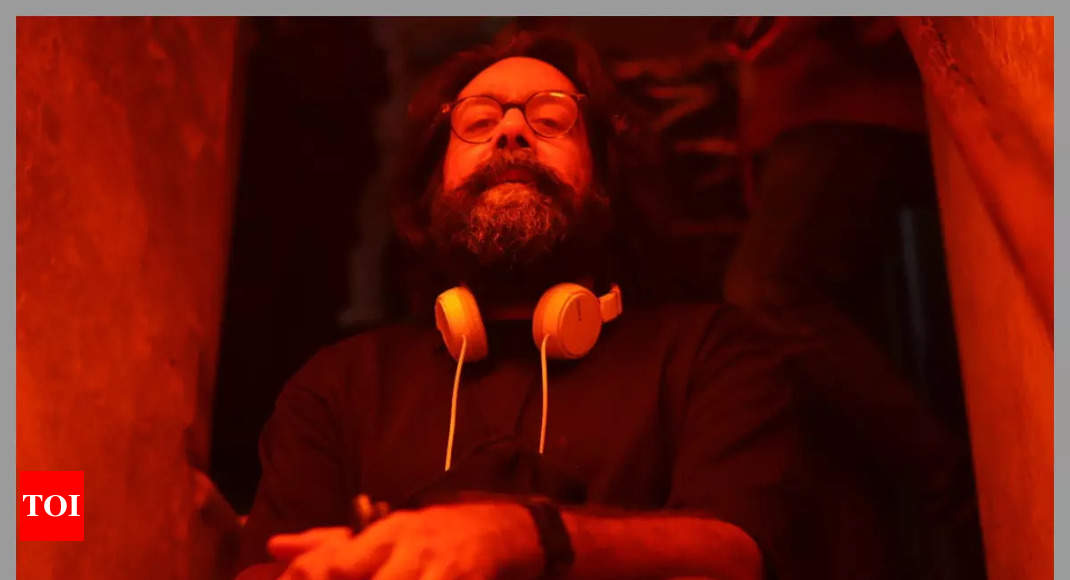 After impressing one and all with his unconventional films like 'John & Jane' and 'Miss Lovely', director Ashim Ahluwalia is currently garnering accolades for his latest OTT series, 'Class'. 'Class' is the Hindi remake of Spanish show 'Elite'. ETimes sat down with the filmmaker for an exclusive interview where he spilled the beans about what prompted him to come on board for 'Class', working with young actors, why he loves to work as an independent filmmaker and more. Excerpts…
You have garnered the audience's attention with your unconventional and edgy films like 'John & Jane', 'Miss Lovely' and others. What prompted you to come on board for 'Class'?

I have wanted to make a film about rebellious teenagers for a long time, about the strong emotions you feel when you are young. But I had never seen 'Elite'. It was just a coincidence that one day I was offered an adaptation of the series to direct, so I took a look at it. Even though the original show was totally different from the films I usually make, there was something really engaging about the characters and the way the story interconnects. The conflict between the rich and poor kids felt very relevant to India. I have always explored the way society pushes people over the edge – whether it was 1980s porn filmmakers in my first film 'Miss Lovely' or gangsters in 'Daddy'. I like stories that show us the push and pull of individuals against the world. This show also very much had that element.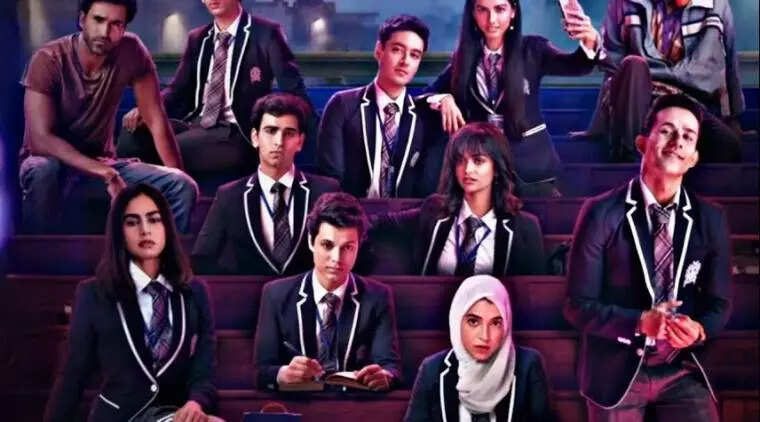 'Class' is the Hindi remake of Spanish show 'Elite'. How did you make it more relatable to the Indian audience?

I adapted the show completely through an Indian lens. Here other than class there is also caste – so that makes the conflicts more complex. The way families work, and their involvement in children's lives is very different from Spain, so the parents here are a much larger part of this show than the original. There is also corruption, in the original the investigation remains in flashback, but here the cops are actually part of the crime story, in the sense that they are on the payroll of one of the wealthy parents. There are a lot of social and cultural differences, but for that you have to get past the basic plot and storyline first.
What kind of reactions have you been getting since the series started streaming on Netflix?

I am really surprised and happy with the reaction, especially since all my films have a very specific visual style and strong atmosphere that some might think is too "art-house" or not commercial enough. Ironically, that is something that a lot of people have loved. Also, I was very vocal about casting absolutely new talent, nobody famous, and I literally handpicked kids that had never acted before. This could have backfired very badly in a country where we generally want stars or known faces. It was a battle to get them out there but everyone has loved their performances. Even the music, which is all new talent, mostly underground artists that I personally know working without record labels, has been really appreciated, despite not being filmy at all. I am grateful that the audience has been so open to my vision for this show, including of course, how intense it can be at times.
You have been a SoBo kid growing up. How much did you relate to the story? Did it spark memories from your own school and college days?

I went to a school called Cathedral which was considered fancy when I was growing up, so definitely my interest in observing this world began from when I was a lot younger. I was a bad student and out of place there, so I guess I also had an eye to look at it differently. Of course, now those schools look very ordinary compared to the wealthy schools of today, which are in another league altogether. Some look like luxury corporate offices or hotels at times, so that is very different from what I saw growing up.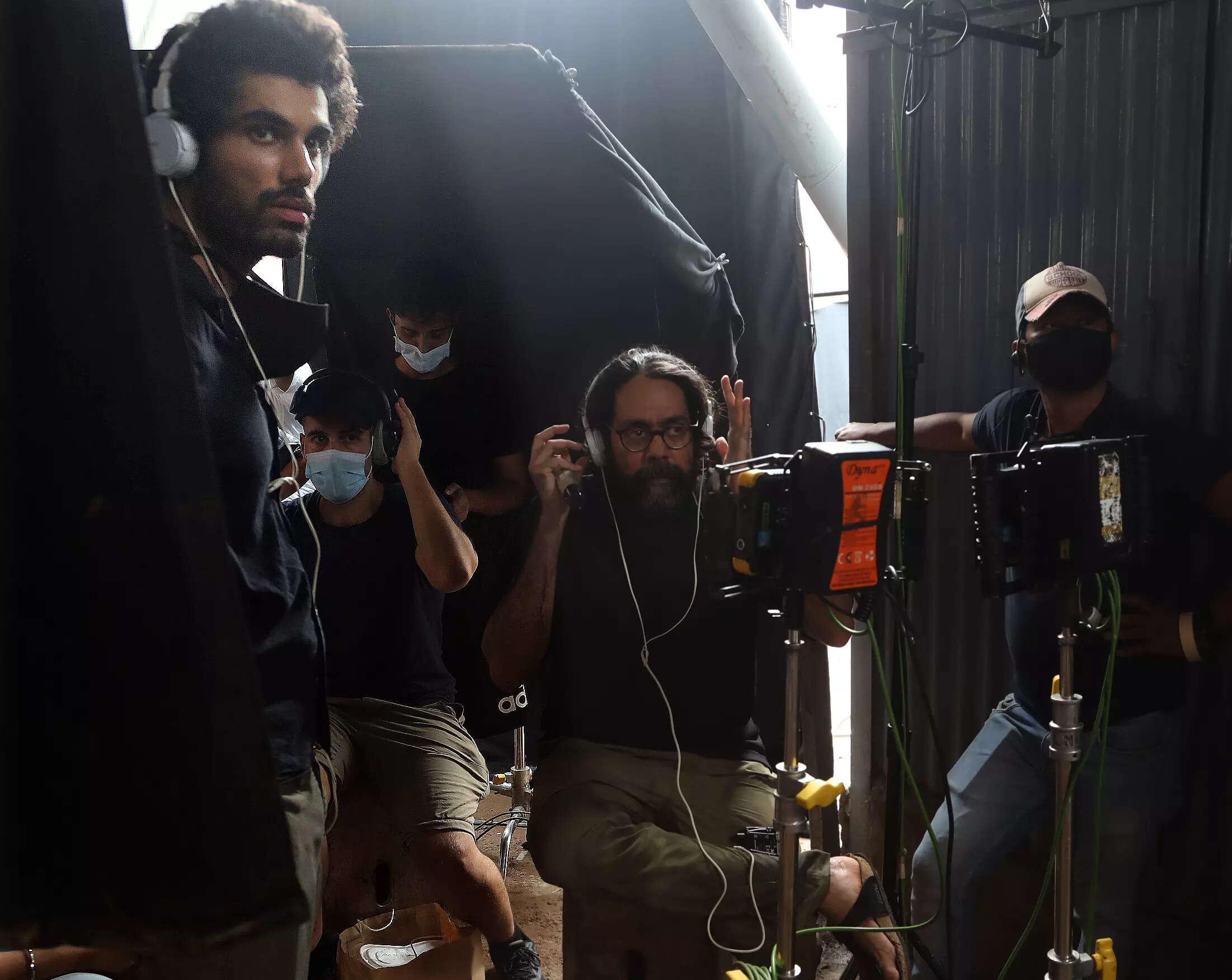 How was it working with a brigade of young actors on the set?

Difficult at first, as they all had to get into their characters, and stay in them which can be hard if you haven't done it before. But once they got into it, they allowed me to mould them into the characters from the screenplay beautifully. I can be a demanding director to work with, as I will keep doing takes until we get it right. Kabir Mehta and Gul Dharmani, who worked with me as episode directors, had more patience– which also helped keep the actors motivated. So this made for a good balance when we had to shoot a huge amount of material and also get great stuff.
Any interesting or fun anecdotes from the set that you would love to share with us…

We were shooting Balli's wild party (ep 3) in a real location, a decrepit old flat, and got shut down by a local mob that thought we were actually running some den of illicit activity. They didn't understand we were shooting. But they saw everyone skimpily dressed and partying etc and stopped the production. This meant the scene was left incomplete, we weren't allowed back on that location. Many weeks later, we ended up having to re-build that same huge decrepit flat as a set – copying it identically, inch by inch. So it was very surreal when we were shooting the same exact party in that identical flat later, only this time it was a set on a studio floor and not in that location. It was replicated perfectly by our production designer Madhur Madhavan down to the crumbling walls, broken pipes, everything. In the show, I now can't tell what was shot in the original flat and which parts were on that set.
In one of your earlier interviews, you had mentioned how you had no plans of becoming a part of Bollywood. What changed your mind and how has it been so far?

I haven't changed my mind. I still work like an independent filmmaker with a free vision of how I want to make things. If there is too much control on a project, or specific conditions like I have to have certain music or work with so-and-so actors etc, then I just won't do it. So I feel like I have changed less but it is just that the old Bollywood industry itself has mostly collapsed, allowing directors such as myself to now have a space that I did not have when Miss Lovely came out in 2012. Certain actors might ask to work with me now just because they like the style of filmmaking or want to do something different. It's a new generation of actors, more exposed to global cinema. It's not like earlier, where you would have to narrate your film to 20 stars before anyone gave you money. I also think the audience is a lot more exposed now. They are open to the kind of work I might want to do. I think Class is a good example of that.
Bollywood has undoubtedly been an actor-led industry and maybe it still is. However, do you think there is a change coming right in the corner with good content taking centrestage, especially after the pandemic?

Yeah, I think Bollywood is unrecognisable from one decade ago. A massive change has been happening since 2012, since we had a wave of independent directors making things. The rise of OTT platforms, the digital distribution of films from the South and the pandemic further allowed new currents in, and that now make it impossible to define what our industry is anymore. Anything can happen, which is great.
Shaunak Sen's 'All That Breathes' and Kartiki Gonsalves's 'The Elephant Whisperers', have been nominated for the best documentary and best documentary short awards respectively at the Oscars 2023. Your thoughts…

I haven't seen 'The Elephant Whisperers' but Shaunak is a friend and I like his films a lot. I was a big fan of his previous film 'Cities of Sleep' as well. It's amazing. I wish both of them the best. For me, I don't think so much about the Oscars because I don't find them relevant to the kind of films I like. Other than the glamour and stars on the red carpet, it's very rare for them to even consider a Korean film like 'Parasite', which is more my taste, or a film from any other part of the world really. It just seems primarily designed for the American film industry and the studios there.
Is there any actor in Bollywood you would love to work with?

Not specifically. I think any actor that would trust what I would like to make and would want to push themselves outside their comfort zone, that would be good to start with.
What does 2023 have in store for you?

Right now, I am committed to a few film projects, one which is an international film, and one is based in Mumbai, a kind of wild thriller with two female stars based on a Danish crime novel.