Shah Rukh Khan gets asked what was AbRam doing on the sets of 'Besharam Rang'. Here's his answer! | Hindi Movie News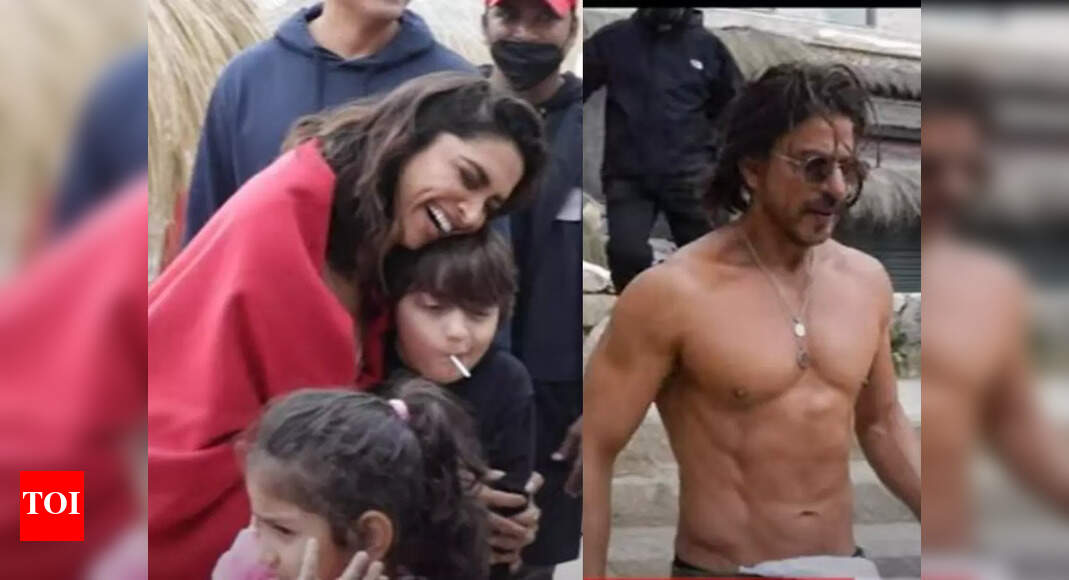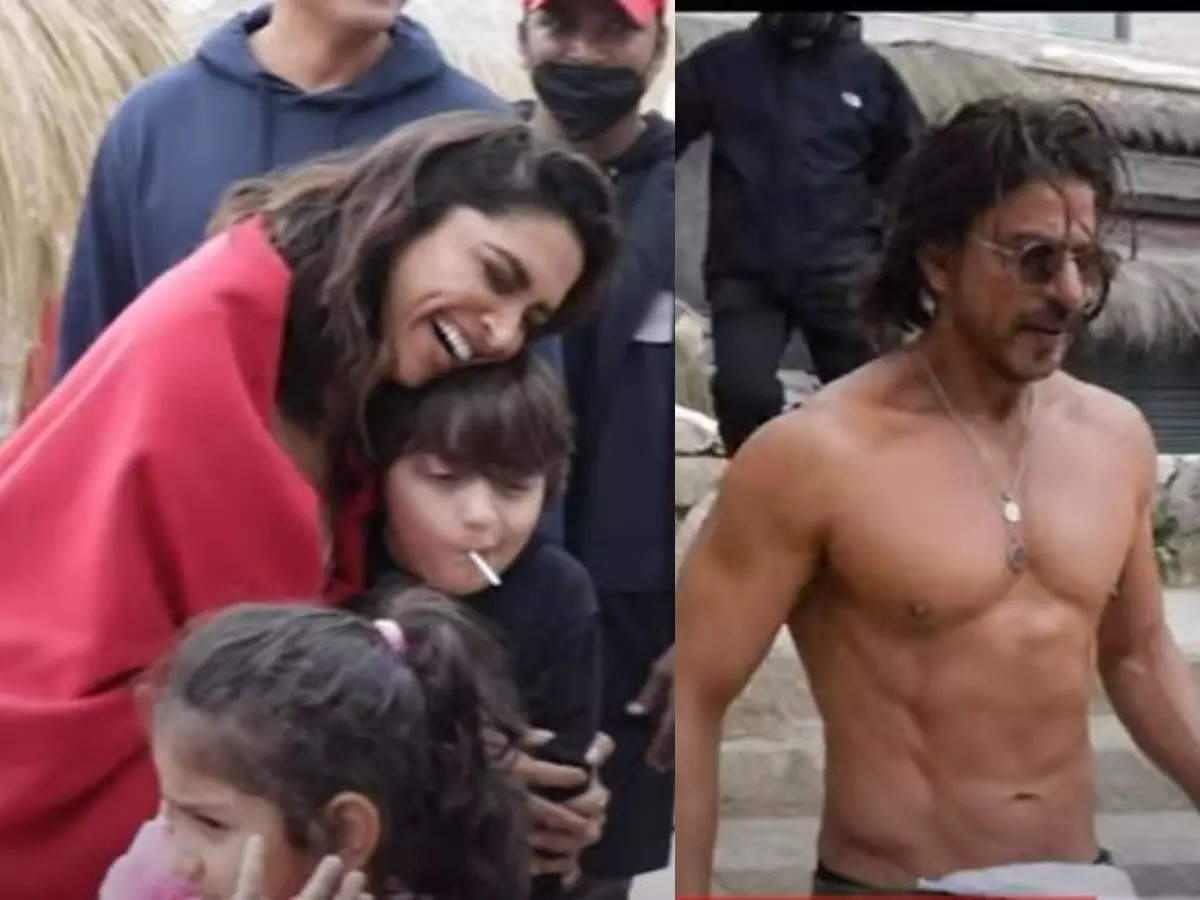 The makers of
Shah Rukh Khan
,
Deepika Padukone
, John Abraham starrer 'Pathaan' have unveiled a BTS video of the song 'Besharam Rang'. Post all those controversies, the film and the song was a huge hit and now a making video has been released.
One sees what all went behind into the making of the song. Right from the windy, cold climate that acted as a barrier to SRK's magical entry on the set which set things straight – the BTS details of the song are all things fun! The actor shared in the video that it felt like a family holiday since he had also taken his kids to Spain. Just then, one sees Abram on the sets of 'Besharam Rang' which Deepika is hugging him.
Shah Rukh had an 'ask SRK' session today on Twitter and one fan asked him what was Abram doing on the set. "Sir what is Abram doing on sets ?? Is he assistant director of pathaan ?? 😃😃 please reply #AskSRK" SRK being his witty, funny self as always said, "Ha ha no he is the stylist!!!!! Ha ha"
Meanwhile, yesterday, the release date of 'Dream Girl 2' was unveiled with a fun video. It sees Ayushmann Khurrana as his character Pooja, talking on phone with 'Pathaan'. One hears SRK's voice in the background. A fan also asked Shah Rukh, his reaction on it. "Wish Ayushmann the best for all his work and life. Dreamgirl looks very interesting."
In another tweet, the actor was asked his views on Amitabh Bachchan. "Legend," responded the actor. Soon after the success of 'Pathaan', SRK has begun shooting for 'Jawan'. He was spotted at the airport, leaving for 'Jawan' shoot with director Atlee.