Life works in mysterious ways and debutante Reshham Sahaani is surely one of those lucky ones to experience the magic first hand. Being a commerce student at Mumbai's Mithibai college, the 25-year-old never thought that one day, opportunity will land at her doorsteps and she would end up making her debut Bollywood debut with director Hansal Mehta's film Faraaz. In an exclusive interview with ETimes, Reshham got candid about her journey of becoming an actor, her experience of working with Mukesh Chhabra and Hansal Mehta and the kind of response she has been receiving ever since.
Tell us how you bagged your role in Faraaz.
I was doing a workshop with Mukesh (Chhabra) sir. I was a student. Then at the end of the workshop, Mukesh sir offered me an internship. Then I joined his casting company and then I auditioned for the role when he asked me to. And from the moment I was briefed about the film and the scene and when I got to know that it is based on the true incident of the 2016 terrorist attack on Holey Artisan Cafe in Dhaka, Bangladesh, I was like, this is something I definitely want to be a part of. I want to tell the story to the world and of course Hansal (Mehta) sir was directing it. So I was pretty excited to be working on this project.
Did you go through the entire audition process, the look test and so on?I went through the audition process and after I got locked, we did the look tests. And then we did a workshop where Ikklakh sir used to give us training on Islam. He taught us to read Surah, how to recite them and what is the meaning of it. Then we used to read the Quran. After this, he taught us how to perform Wudu and Namaz. It was a three months workshop. And personally, I used to do Namaz everyday before going on the sets. I don't know, I just used to get a very good feeling.
How did you prepare for all the gritty, dark and emotional scenes in the film?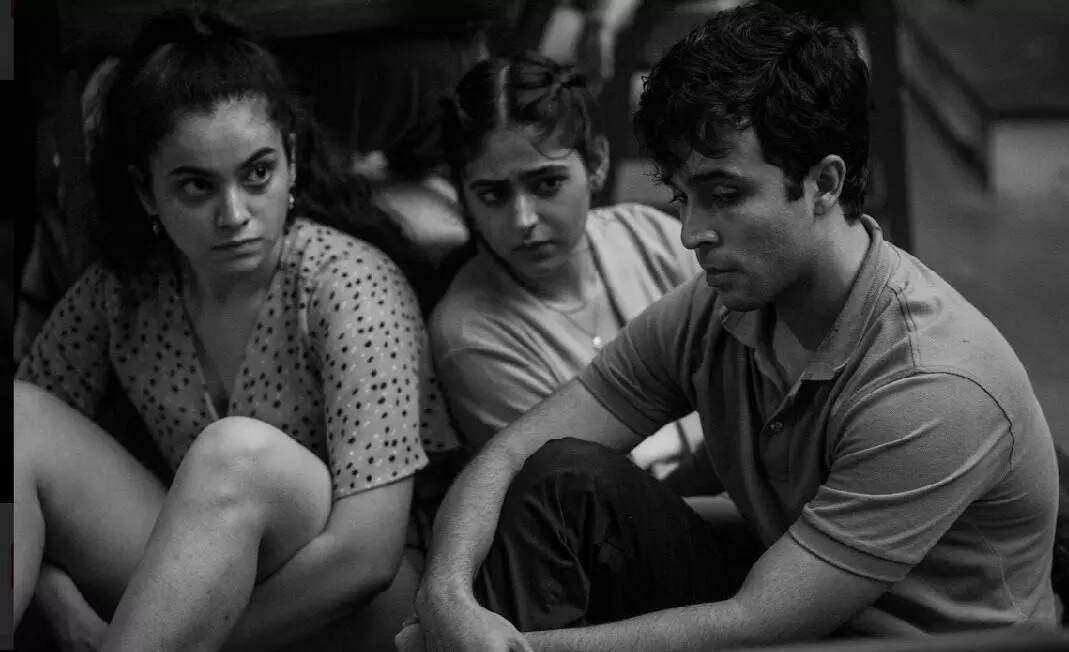 Sameer Rodriguez sir helped us a lot. It was the first time for me. So I personally did not know how to go around this as a newcomer. For the emotional scenes, I took a lot of inspiration from my own personal life. I tried to connect the scenes to my life. My mom was the inspiration behind a lot of things, sitting in the castle as one of the victims. Main kya sochungi baithke agar mere sath sach me aisa hota? So at that moment, I was thinking about my family, whether I'll be able to meet them or not. So my love for them was the inspiration behind all the emotional scenes.
Were you nervous on the sets?
Yes. On the first day of shoot, my first scene was with Zahaan and Palak. And I had not seen both of them. Then Hansal sir said 'Action' and when I entered the scene and started performing, I was very nervous. I realised while performing in the middle of the scene that Zahaan was also getting very nervous and that just added on to my nervousness, you know (laughs). I was very nervous, we were all newcomers, it's quite a normal, human thing. But we all had a lot of fun and Hansal sir made sure to make us very comfortable. He was very sweet.
Did you always plan to enter the film industry or did it just happen by chance?
You could say it happened naturally. No one from my family is an actor, or a part of the industry in any way. I was always one of the studious ones, who always comes first in the school, always good in academics. Nobody thought I'd choose to become an actor. A few days ago, I went to my school to meet my teachers and when I told them that I had done this film, everybody was so shocked. Because nobody thought I would become an actor. As a child, I used to enjoy playing dress up with my cousins. Jaise hum log school-school khelte the, I would love to pretend to be the teacher. So I guess that lived inside me. And then about a couple of years ago, when I was about to graduate from college, I got an audition from Netflix. And I went for it. But I just couldn't perform because I was so nervous. And then my dad pushed me to take up an acting workshop. He was like why don't you take a workshop and try, because this is your thing? And I went for it, and I realised that I'm enjoying this. So I was like let's do this and become an actor.
Like you said, nobody from your family is in the industry, did anybody introduce you to somebody?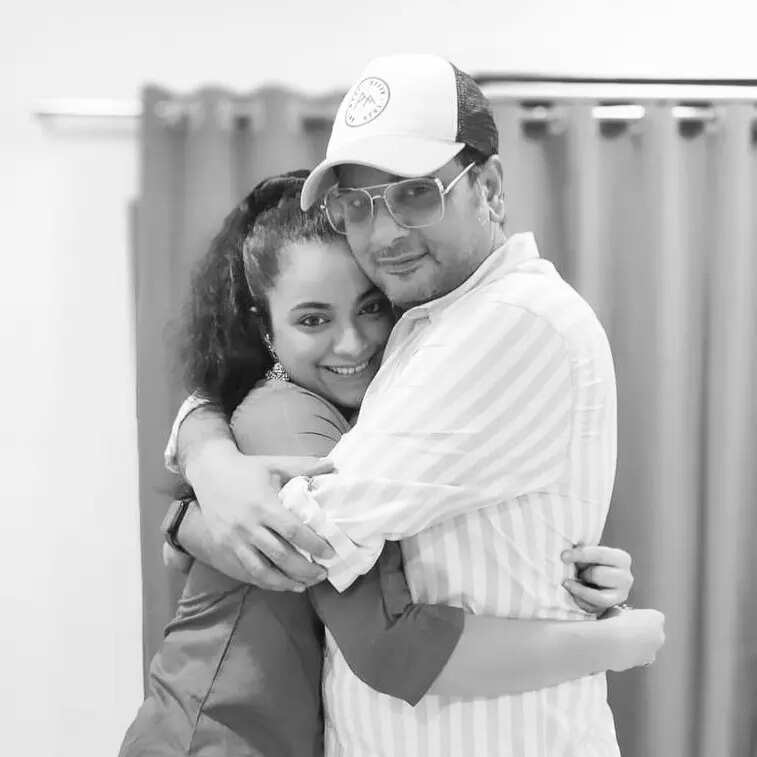 During the lockdown, my cousin used to tell me that I should go to Mukesh sir's workshop. He actually pushed me to do his workshop later on. And then I attended the workshop, and at the end of the workshop, sir asked me what I did the whole day. I told him I practice, work out, and audition. Then sir was like, 'Why don't you join me as an intern? You'll get to explore an entirely different world and grow as a person.' So that's how I ended up working with Mukesh sir. So I worked for a year with him as his casting assistant. I handled his work as a personal assistant for a month also. When I joined him, I was an intern only. And within a week, the auditions for Faraaz were taking place. Sir asked me to do the audition. He texted me I think the next day and he was like, 'I am really proud of you, just saw your audition.' I think I was just lost at that moment, I had no idea. I thought woh bas aisi hi meri tareef kar rahe hain. And then the next day, I went to the office and he came to me and I thought he was pulling my leg or something. Then after a while, Hansal sir came to meet all of us, and he informed us that you all are locked. I was at work and the moment I left the office at 7, I started crying very badly. I called my mom and told her that I have signed Hansal sir's film. Then I called Mukesh sir and said 'Thank you'. And he was like, 'Why are you crying? You deserve it bro, just enjoy it.' So, yeah, like, that's how it happened. I still remember that moment.
How did your family react when they finally watched the film?
When I went to watch the film at the screening, I took all my friends and parents. They watched it for the first time and my mom was in tears. At the end of the screening, she just kept crying. She obviously loved the film, but she was like, 'I can't get over the fact like, how you're just dying in the film? Oh, my God, the whole thing was so bad.' So yeah… (laughs).
How did you feel at the screening?
It was very overwhelming. I was not expecting this kind of reaction. As soon as the film got over, and the credits started rolling, everybody was clapping and cheering for all of us and then we would be standing in front. I just can't really describe the feeling. It was, it was very overwhelming. Like, I can't believe that happened. I was not expecting everything like that. But obviously, I will remember this always because a first is always the first.
How are you planning to move forward now?
This is the only thing that I have right now. But I could tell you that I definitely want to explore more as an actor. I want to definitely experience something in the character, which I haven't even as a person. I want to be a part of the films that show and not tell, you know. I definitely want to work with female directors. I've never worked with a female director. So I would like to explore Ashwini Iyer Tiwary and Zoya Akhtar, to name a few. I think they are very powerful female storytellers. And I would like to definitely collaborate with them.
What has been your biggest learning from your debut film?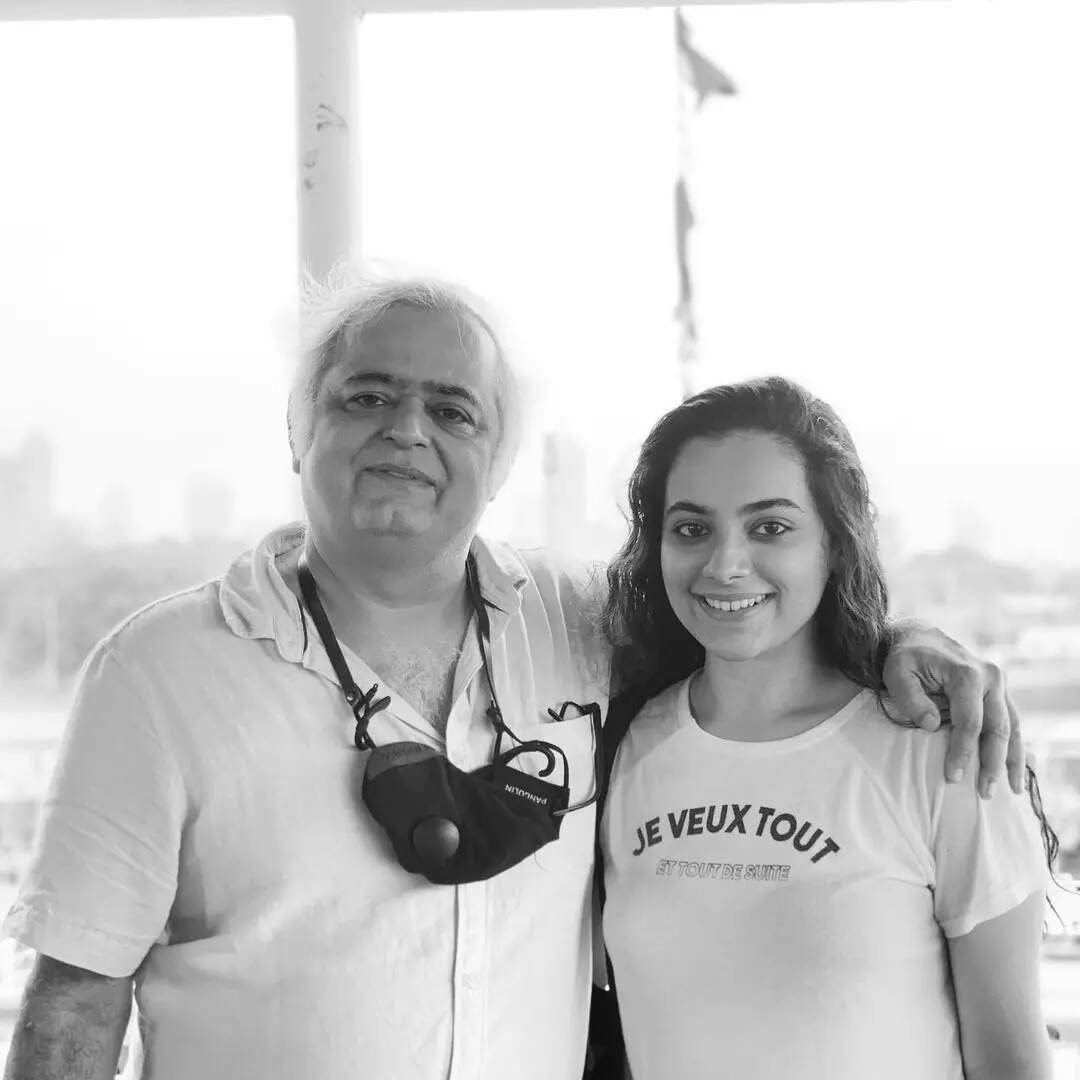 As an actor, I obviously learned a lot from Hansal sir. But as a human, I learned a lot from him. I think the most important thing I noticed in him is that he's always in the moment and he's a jolly kind of person. So I think that's one thing I definitely learned from him. On the set also, maine kafi sari chizein seekhi. I can't put in words about all the small things but definitely it has set the basic foundation of my acting career, which I will take forward and I will keep working on it.
Now that you have finally become an actor, have you already started getting attention?
Yeah, I am. I don't even know how to handle that kind of attention. But I think it's a part of being an actor. Yes, I'm definitely enjoying it. But somewhere I'm not able to handle it. It's very overwhelming. But with time, aa jayega, I guess (chuckles).