Pawan Kalyan's ex-wife Renu Desai reveals suffering from heart, health issues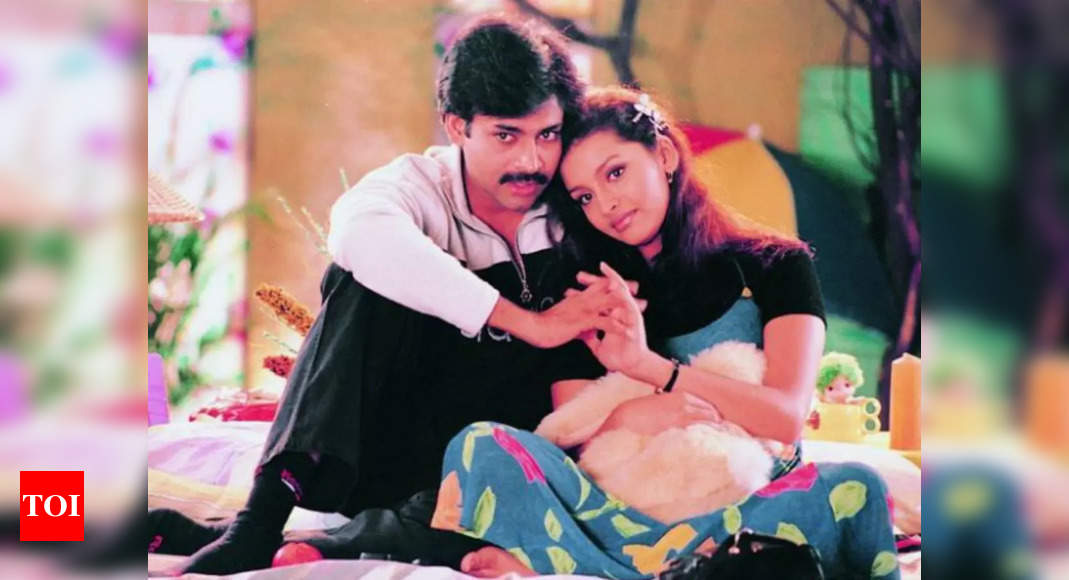 Actor and Pawan Kalyan's ex-wife, Renu Desai on Wednesday, revealed on social media that she is suffering from heart and other health issues.
Taking to Instagram, Renu shared a picture, which she captioned, "All my near and dear ones know that I am dealing with heart and some other health issues since few years and at times it really gets very difficult to find the strength to make sense of it all. But the reason I am posting this here today is to remind myself and so many others who are struggling with their own problems that we have to be strong no matter what and keep having faith in the process and take it one day at a time. Don't lose hope in yourself and life. The Universe has its own sweet plans for us. And at times, as Skipper the Penguin said "Just smile and wave, boys. Smile and wave". (the treatments, medication, yoga, nutrition, etc is going on and hopefully I should be getting back to normal life and to shooting soon)".
Soon after she shared the news, fans swamped the comment section and sent get well soon messages to her.
A fan wrote, "More strength and power to you mam come back stronger than before."
Another fan wrote, "May god give all the strength you need mam, get well soon."
"Get well soon mam..be strong," a fan commented.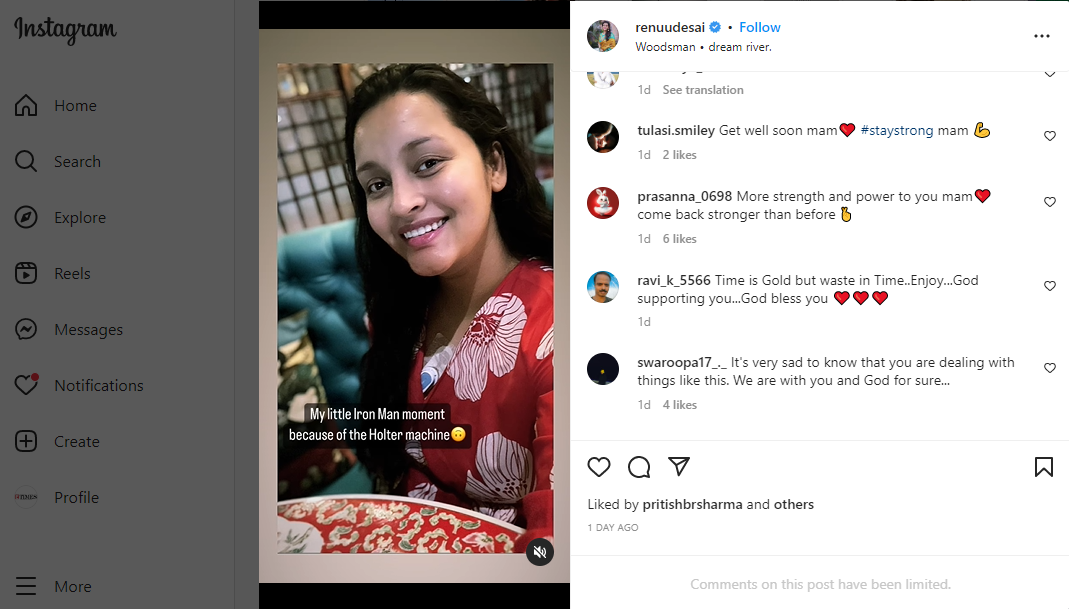 Renu and Pawan Kalyan tied the knot in 2009 and they eventually got divorced in 2012.
On the work front, Renu has worked in films like 'Badri', 'James Pandu' and 'Johnny'. She will be soon making her acting comeback after 18 years with Ravi Teja's upcoming film 'Tiger Nageswara Rao.'