Ira Khan pays a tribute to Nupur Shikhare's mother in a fun Instagram post on Valentine's eve | Hindi Movie News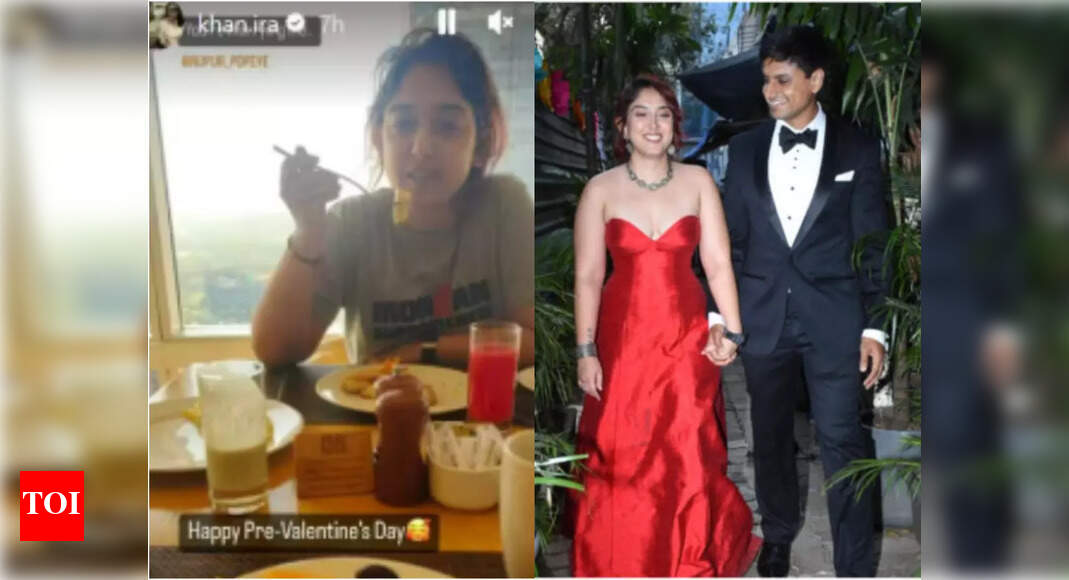 Ira Khan is now engaged to her beau, Nupur Shikhare and is loving every minute of it. She has posted a picture of herself eating breakfast at a five star hotel with a special message to Nupur Shikhare's mother, Pritam.
She captioned the picture on her Instagram, "Khandvi for breakfast at a five star breakfast spread.@pritam_shikhare. Your Khandvi is better. This is not a comment on the breakfast. It's to make my to-be-mother-in-law to blush and smile and gush."
Ira is pictured in a casual t-shirt with a simple hairstyle and absolutely no make-up. She has captioned another picture for the love of her life, Nupur: "You're marrying me @Nupurpopeye. Happy pre-valentine's Day."
This will be the couple's first Valentine bash after they got formally engaged. Their engagement was a family affair with everyone from Ira's family — father Aamir Khan, mother Reena, Kiran Rao, brothers, cousins, including actor Imran Khan attending the ceremony. Nupur's mother had enjoyed the party and was even spotted shaking a leg on the dance floor with Kiran Rao, Ira's ex-stepmother.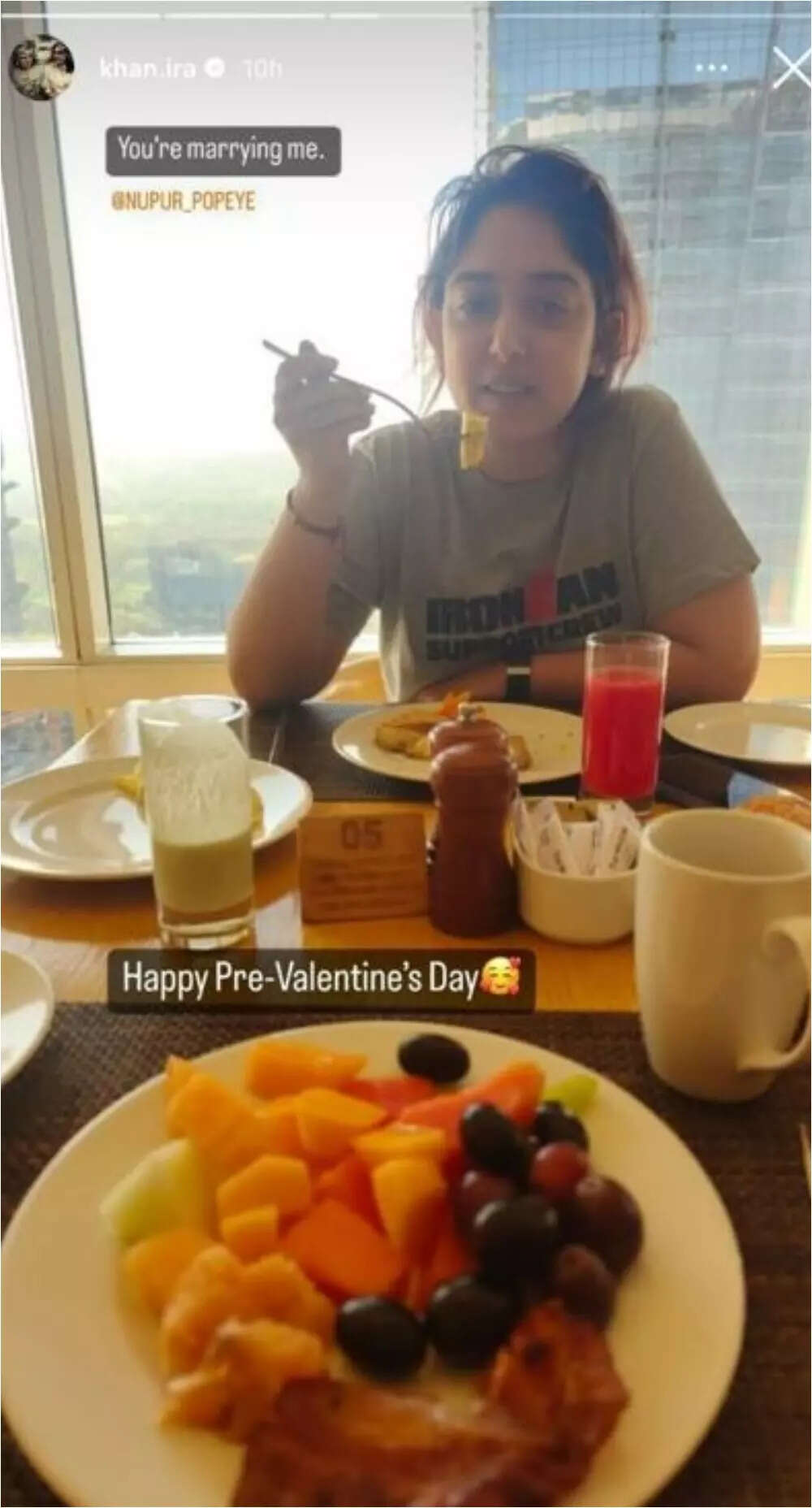 Ira had shared these pictures on Instagram and applauded her mother-in-law for being the "most fun person at our engagement." Obviously, the two share a happy informal relationship.