Gulmohar trailer: Manoj Bajpayee, Sharmila Tagore shine in this emotional story of a dysfunctional family – Watch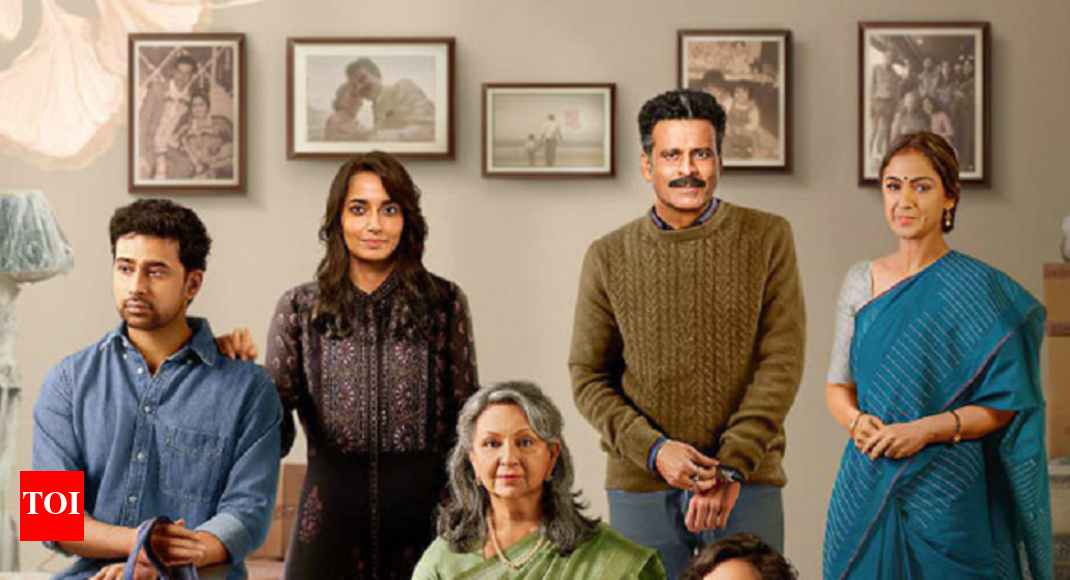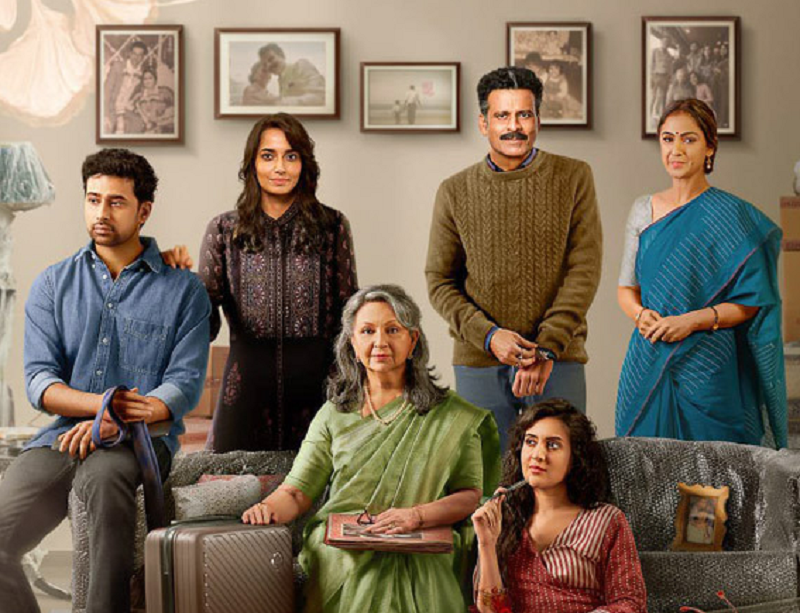 The trailer of the much awaited movie Gulmohar starring Manoj Bajpayee and
Sharmila Tagore
has been released. Directed by Rahul Chittella the film is a story of emotional ties, familial love and all the elements that keeps the family together.
Gulmohar revolves around the multi-generation Batra family who are all set to move out of their 34-year-old family home – Gulmohar – and how this shift in their lives is a re-discovery of the bonds that have held them together as a family with personal secrets and insecurities. A decision taken by Kusum (Sharmila Tagore) catches the family by surprise, especially her son Arun (Manoj Bajpayee) and more follows.
Speaking about the film, Rahul Chittella said, "Times are changing, people's outlook towards the world and especially towards their families is also constantly changing and evolving. My co-writer, Arpita Mukherjee, and I were keen to explore this reality in a narrative format. The movie is for audiences of all ages to experience love and togetherness with our Batra family. Sharmila ji, Manoj Bajpayee, Simran, Suraj Sharma, Kaveri Seth, Utsavi Jha looked and felt like a real family. Gulmohar is created with a lot of love and hoping the audiences embrace it with the same love."
Manoj Bajpayee added, "Gulmohar is a film with a lot of heart and love. It explores the simplicities and complexities that lie within a family. Situated in the heart of our capital, it is a movie that all can relate to. With a stellar cast, Gulmohar does justice to every single character and each one stands out from the other. Hoping for audiences to enjoy this movie with their families."
Sharmila Tagore said, "Gulmohar shows how multi-generational individuals can come together while living their individual lives. Rahul Chittella has a very nuanced and empathetic view of interpersonal relationships and he has explored these equations beautifully. I love the way the film has shaped up and am looking forward to the film."
The film also stars Amol Palekar, Simran, Suraj Sharma, Kaveri Seth and Utsavi Jha among others. Gulmohar is all set to release on 3rd March 2023 only on Disney+ Hotstar.