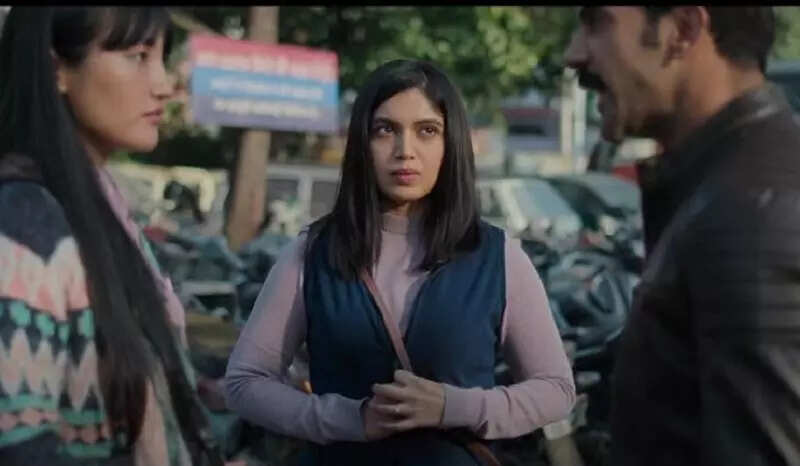 Rajkummar Rao and Bhumi Pednekar starrer Badhaai Do completes one year of its release today. Besides raking in the big bucks at the box office, Badhaai Do was a hit when it dropped into the digital space. The film reigned supreme on the No 1 spot on the top 10 most viewed releases on OTT.
Bhumi swept major awards for her sensitive performance as a lesbian girl in the film. Through Badhaai Do, the actress wanted to raise her voice for the LGBTQIA+ community and their rights in India. "I have never considered myself to be just an actor. I have great regard for the medium of cinema. I think films can have a cultural and societal impact and through most of my films, I have tried to start a conversation about the need to understand causes and issues and maybe look out for a realistic solution to it. Through my films I try to have a conversation with audiences, the people of India, about things that matter," she says.
"Badhaai Do is one such film that incorporates a very special place in my heart. I have been greatly invested in the empowerment of the LGBTQIA+ community. I have family and friends belonging to the LGBTQIA+ community and while I've been a part of their journey, at times, I've found myself helpless – I didn't know how to share their pain, love and grief. That's when Badhaai Do happened," she added.
The film released at the peak of COVID-19 when major theatrical centres were shut, theatres were running at 50% capacity and there were no night shows. Yet Badhaai Do continued to pull people to the theatres.
"I think the film would have done so much more box office wise if it had released now, with COVID-19 subsided," says Bhumi.
Up next, Bhumi will be seen in films like Anubhav Sinha's Bheed, Ajay Bahl's The Lady Killer, Sudhir Mishra's Afwaa, Gauri Khan produced Bhakshak, and Mudassar Aziz's Mere Husband Ki Biwi.