Yash has had a journey from anonymity to superstardom | Kannada Movie News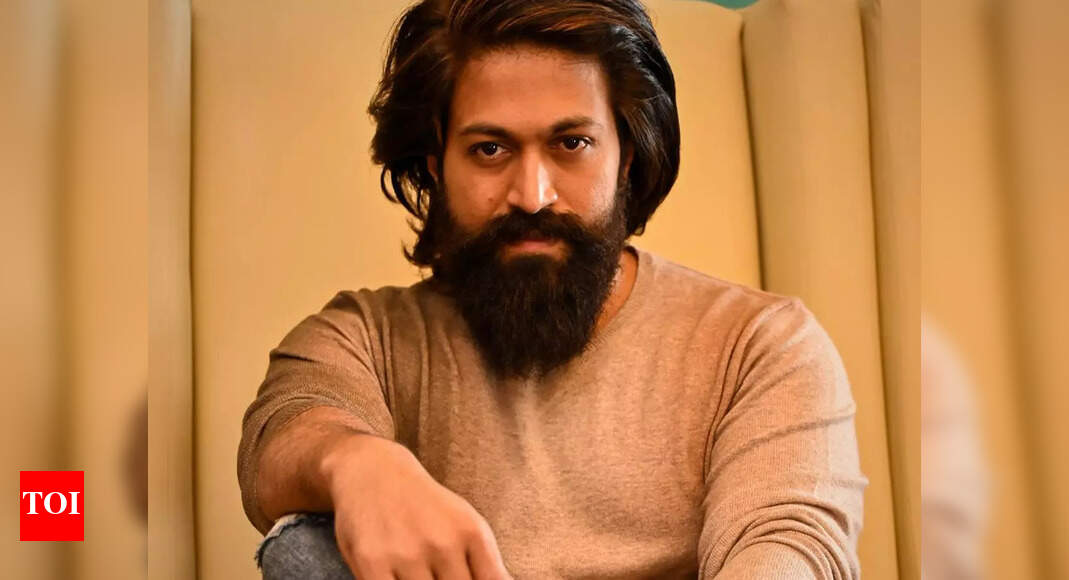 KGF superstar Yash's father Arun Kumar was a BMTC bus driver, a government employee. Yash's real name is Naveen Kumar. His mother's name is Pushpa, a housewife. They also owned a provision store. Yash used to take care of it, buy all the vegetables, etc.
Yash's family faced severe economic hardships. Initially his parents were not happy with his decision to become an actor. His father wanted him to be a government officer. Yash wanted to be an actor from his childhood though and he participated in a lot of dramas and dance competitions in his village.
Early in his life, Yash got addicted to the applause and the whistles. Even his teachers called him 'Hero'. Yash believed he was a hero. He thought he would be a superstar the minute he arrived in Bengaluru. He lived in his own dream world.
At the age of 16, Yash left his home in Boovanahalli to come to Bengaluru. He says he ran off from his home. When he came to Bangalore he was scared the minute he reached. The city was infinitely intimidating for a village boy.
"But I was always a confident guy. I wasn't scared to struggle. I had just 300 rupees in my pocket when I reached Bangalore. I knew if I went back my parents would never allow me to come back. My parents gave me an ultimatum. I was free to try my luck as an actor but after that if it didn't work out I had to do what they asked me to," Yash once revealed in a past interaction.
Yash took up the challenge. He began doing theatre. He knew nothing about it. He began making money backstage. He began by serving tea backstage. Initially he assisted a director to enter the Kannada film industry. While he did theatre, Yash travelled a lot. His first appearance in stage was noticed. There was no big period of struggle. Everything went smoothly.
He then got into television to start earning money. He shifted his parents to Bangaluru. Since then they all live together. Yash's debut film Mogina Mannasu got him a Filmfare award. There were four heroes and four heroines in the film, but Yash was nonetheless noticed. In fact, Yash's future wife Radhika was one of the heroines in that film. They started their careers together on television. Then they made their film debut at the same time. They were not seeing each other at that time though.

Yash and Radhika dated for about five years. Yash knew Radhika was the one for him. They have practically grown up together.
He was not surprised by the success of the KGF franchise. When they were planning the project they knew it had a universal appeal and that it would connect with people everywhere. Nobody knew at that time that KGF would go so far.