Trade Talk: Bollywood's canine connection | Hindi Movie News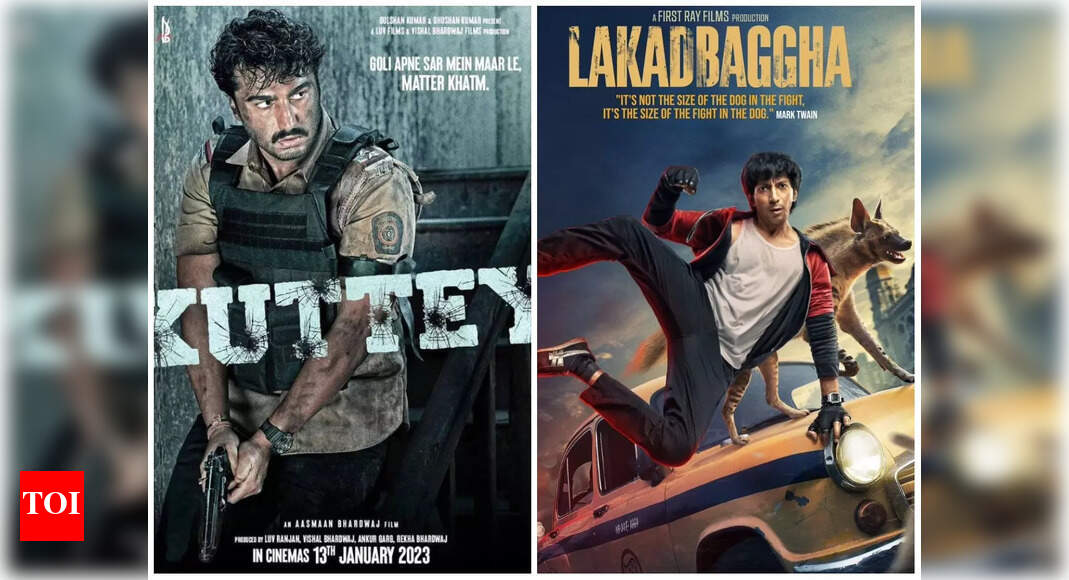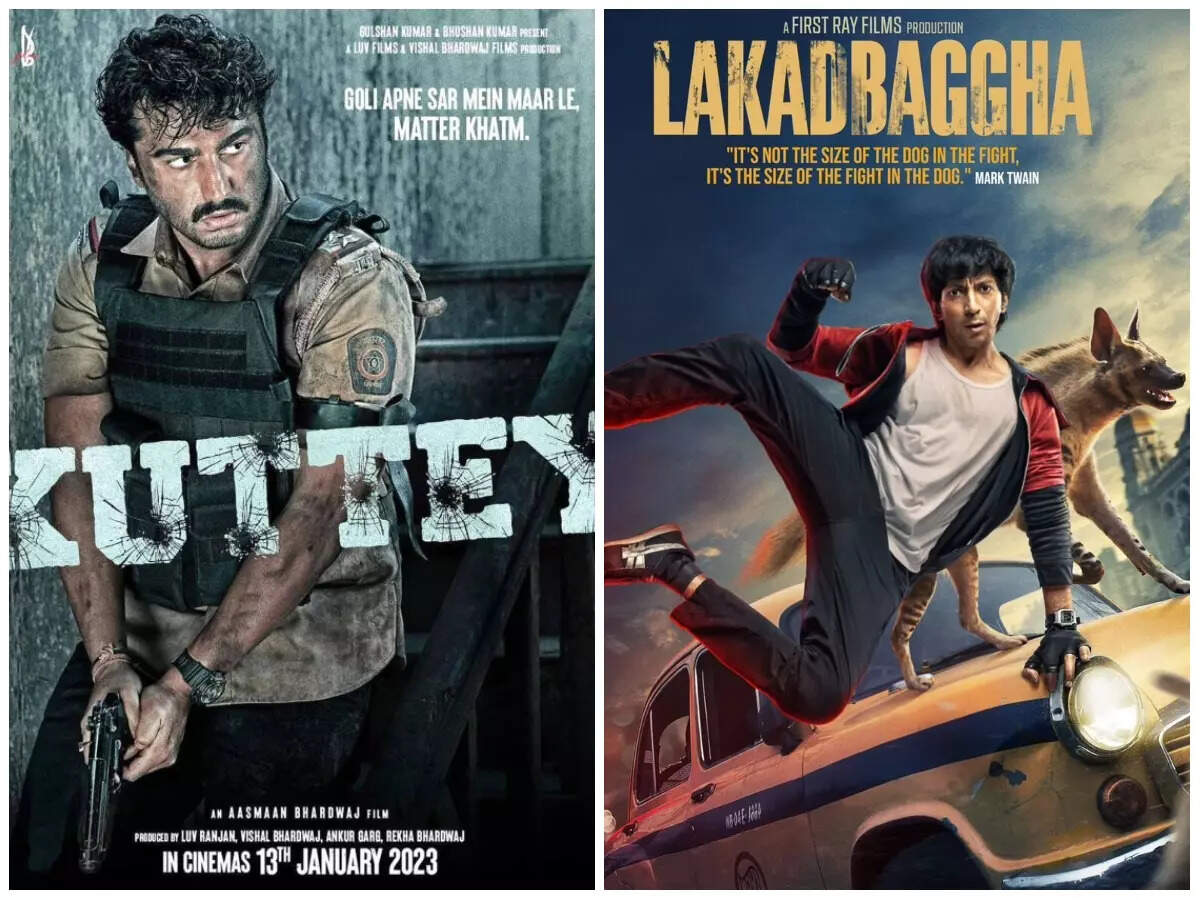 It is strange that both the Hindi releases this week have a canine connection. Debutant director Aasman Bharadwaj's Kuttey which a cast that reads like the who's who of non-mainstream filmmaking, uses a verbal and visual language similar to his father Vishal.
In fact, Kuttey could be a cousin to Vishal Bhardwaj's Kaminey. Even the song Dhan Te Nan from Kaminey has been recreated for Kuttey, not to mention all of Vishal's favourite actors including Naseeruddin Shah and Tabu have rallied around Junior Bhardwaj to form a creative cordon.
The hookline of Dhan Te Nan bears an uncanny resemblance to the opening riff of Laxmikant-Pyarelal's Hai Hai Yeh Majboori from the film Roti Kapada Aur Makaan. Listeners, judge for yourself.
Anshuman Jha is a reliable actor who can be trusted to bring something unorthodox to the table each time. Lakadbaggha which is Indian cinema's first film on canine vigilanteism is produced by Jha's First Ray Films and directed by debutant Victor Mukherjee, who has done television before. The charming Ridhi Dogra makes her big-screen debut with Lakadbaggha. Would audiences flock to see Ms Dogra after seeing her in any number of television serials?
Neither Kuttey nor Lakadbaggha is expected to do wonders at the box office. In fact the opening in certain sectors is extremely poor. The severe winter conditions in the North are not much help either.
All the excitement this week is in Tamil Nadu where two superstars Vijay and Ajith battle it out in Varisu and Thunivu, respectively. Both films opened well for Pongal on Wednesday. But Vijay's film has an edge in terms of content and execution.
These two lifesavers at the Indian box office should keep the theatres going especially in the South until this year's first big venture Pathaan releases on January 25. The dubbed Hindi version of both the Tamil releases this week has opened poorly. Just goes to show that Rajamouli and Yash (of KGF) are the only real pan-India stars from the South. One Pushpa doesn't augur an amar prem between Hindi audiences and South cinema.