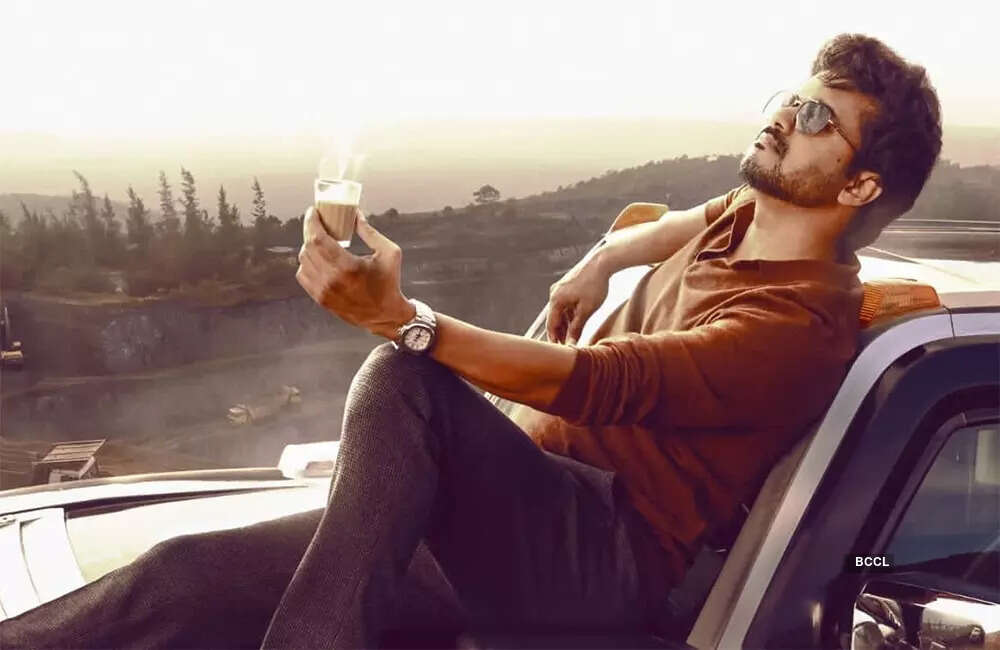 Story:
The prodigal son of a business tycoon is made the new successor, but can he prove his worth?
Review: Vamshi Paidipally's Vaarasudu, which released in Tamil as Varisu, is all about misunderstood sons and fathers, toxic family dynamics, peppy songs and of course, heavy-duty heroic moments. All this is powered by Thalapathy Vijay in top form, elevating the ordinary moments into entertaining episodes.
The perpetually glum Rajendran (Sarath Kumar) is a business tycoon who pits his own sons against each other, so his empire has a right successor. He's dying from terminal illness and needs to set things in order. His sons Jai (Srikanth) and Ajay (Shaam) vie for it, blindly acting out his whims and fancies. The last son however, Vijay (Vijay) has a difference of opinion with his father and chooses to stay away. As Rajendran is dying, he sees his first two sons for who they truly are. He ends up making Vijay the successor which results in the brothers going on a warpath. What's worse, they join hands with bitter rival Jayaprakash (Prakash Raj). Can Vijay now be the worthy vaarasudu in more ways than one and reunite his broken family?
The film begins shakily, with scenes that seem alien to its milieu and cold. The mother sentiment also isn't forceful enough with the scenes between Vijay and Jayasudha coming across with the sanitised feel of a TV commercial. What keeps you hooked here are the parallels we read into them based on real-life tiff between the film's star and his parents.
The set-up reminds one a lot of Chekka Chivantha Vaanam¸ which was also a story of a power struggle between three brothers. Instead of the gangster backdrop, you get a corporate one here. Some key moments, like the fallout between Vijay and Rajendran, appear early in the film and fall flat. The intermission too isn't exactly rousing.
The film switches gear in the second half. Vamshi begins scoring sixes and fours with the mass moments that have both heroism and comedy in equal measure. The sentimental moments are also punctured with light-hearted moments so things don't get too heavy or melodramatic. He doesn't hold back when he wants us to cry either. The film is quite self-aware. It's woke enough to acknowledge that relatives can be toxic. Yet, it's also old-fashioned enough to drive home the message that we need to make the best of what we have when it comes to family.
The romantic track (with Rashmika Mandanna as the arm candy) and the less-than-formidable -villains are a slip-up. Even an actor of Prakash Raj's stature cannot turn the antagonist menacing enough and it shows how weak the characterisation is. Perhaps, Vamshi felt that the conflict involving Vijay and his brothers was enough. The overall writing in the scenes is also broad, lessening the emotional impact, especially in the first half. The pacing is uneven with unnecessary songs and too many fights turning it into an overlong affair.
But you don't mind all that for Vijay is in terrific form, cracking one-liners that'll make you smile. His comic encounters with Yogi Babu, self-referential punches and earnestness to make us buy the sentimental moments stay.