Ritabhari Chakraborty: If the industry starts accepting women for who they are and look at them as actors instead props, it's going to make a lot of difference – Exclusive | Bengali Movie News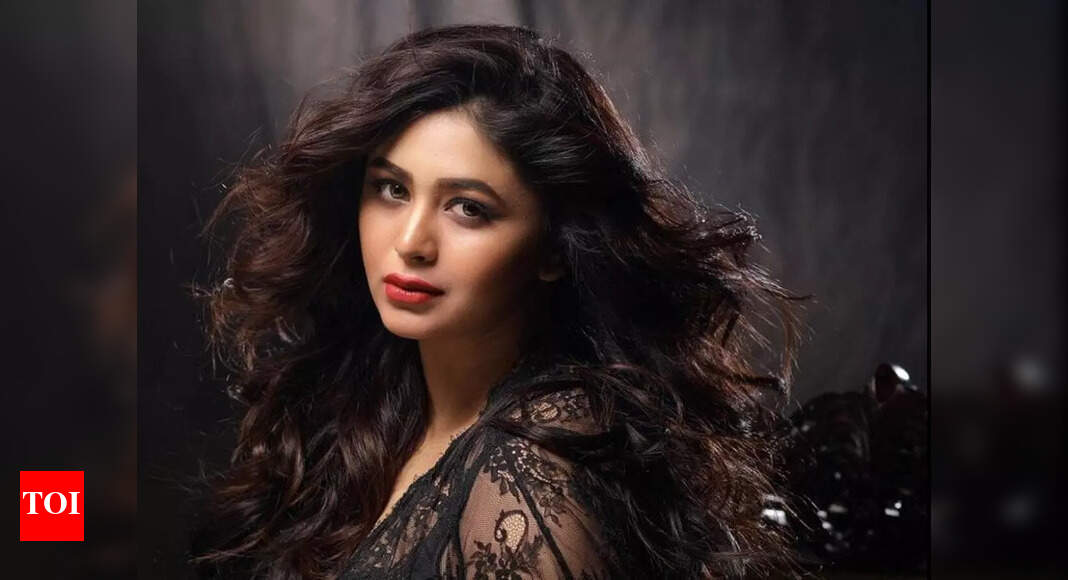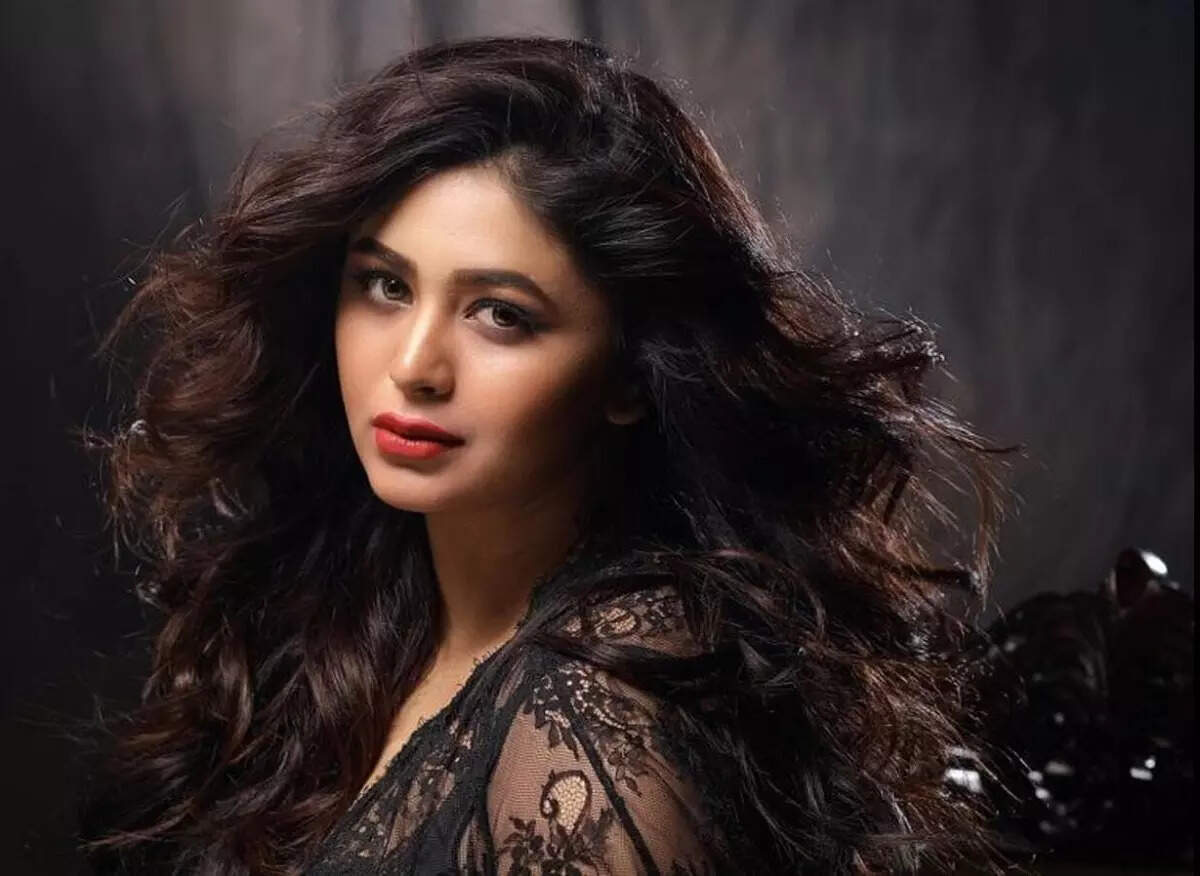 Actress Ritabhari Chakraborty will soon be seen playing the lead in Bengali film Fatafati opposite Abir Chatterjee. The social drama that touches upon the subject of body positivity has already hit the floors and the shooting is on in full swing. Speaking to ETimes, Ritabhari opens up the stereotypical beauty standards of the society, how it took her a lot of courage to put on weight for he film, actress she seeks inspiration from and more.
Speaking about the pressure one feels to look good being in the entertainment industry, Ritabari says, "I think the pressure on women has always been there over many years to look beautiful on the screen. There was a long period of time when actresses were only considered props in the movies; to look pretty and bright. That's been true for all the industries, whether it's Bollywood, Hollywood, or any other film industry. I think that has changed over the years with different kinds of characters being played more realistically on screen, but in popular culture it has not changed much. There is still an insane amount of pressure on actresses to look a certain way. A societal standard of what's the perfect way to look; be it lips, nose, height, complexion, all of it. Even today, being in a country like India, brown skin is something you have to fight to show your complexion as it is. Actresses, no matter what their complexion is, are always polished to look differently, a certain way. This obsession with white skin is something we eventually have to shed off for our own good. We should take pride in the kind of culture we come from and how we look, but it's not going to happen overnight especially when the obsession for a certain complexion is still there."
"When it comes to the body, it's like people want you to be skinny, but at the same time they want to see that perfect ass and perfect rack on you & that's what they want. If you try to be a size zero, of course the rest of your body also follows and also you become skinny, but then you're not desirable enough. At the same time, if you're voluptuous and you lose that tiny waistline, thin legs and hands, that's also not desirable. That forces people to go for surgeries and other invasive things, which are very harmful, especially for the up-and-coming generation. They are literally looking at everything that's on social media and that's the only way to be an inspiration. I have struggled with body image issues so long. Early on in my career, even at my skinniest, I thought I was fat. Even when I have been healthy, I have felt like there's something wrong with me. Always questioning, because no matter what I wore or how I look, there has always been criticism about what my body should look like, sometimes from industry peers, sometimes from the audience and so on," she adds.

Ritabhari shares it took her a lot of courage to put on weight for her upcoming film Fatafati that touches upon the subject of body positivity. "In 10-12 years of my career, not once have I been conscious of whether I'm looking skinny or not, or am I looking fat or my chin is not looking too big. People don't want to see any flaws because they don't want to even consider you a human being. Actresses or heroines are looked at in a certain way that they probably don't even use the washroom in the morning. They should look like they are angels who have come down from heaven. It's very hard. Age is taken so hard by people like they criticise women for just aging, for just being naturally who they are and that has insecurities. Surgeries, botox, have thrived. It is high time it changes," she says.
Ritabhari seeks inspiration from actresses like Vidya Balan, Kareena Kapoor Khan among others. "They kind of are leading the way of how you can be comfortable about who you are," she says. "I love how Kareena Kapoor Khan embraces her age and she does not look like a wax statue. She looks her age and with all her lines on her face, she's beautiful and graceful. She's the Kareena Kapoor I have grown up being inspired by. We need more examples like that, where people are playing their own age, where people look what they are like and where there is an obsession with being youthful, skinny and certain rack. If you are comfortable, if that's what you desire, it's fine but if it's just because to cater to societal standards it's very, harmful and your self-confidence is always shaken and it's always stabbed upon."
Ritabhari also touches upon how star kids are increasingly targetted for their looks are appearances. "How a mother or a father wants to raise their children, it's absolutely up to them. It's not anyone's business to interfere or talk about that," she asserts. "It does not matter that if you're a star kid or if you're not, parenting is everyone's choice. As long as your kids grow up to be fine, I don't think it's any anyone's business at all. The irony is that people have huge issues about what celebs do, what their children are doing, what they're doing in their personal life. They have so many complaints and words about them at the same time. They can just choose to not follow it, not put incentive to that kind of knowledge or information. It's like Catch 22. They want to know and they want to criticise also. If you're so displeased with the world, just stop following everyone in this life and focus on your own. If you're so great, probably preach that you don't have to take another one down to do that. I personally would say that I never had any opinions as long as it has been harmful on the society for how somebody raises their kids, how they are in their personal life, where they like spending their money or how they like leading their lives. What really bothers me is when opportunities are curbed because you don't come from a certain background and that is true for any industry. As far as body positivity is concerned, definitely the industry is very much responsible but you cannot just blame the industry."
Ritabhari recalls when she gained weight for Fatafati, she lost other things because she was holding on to the weight for the film. "People look at you condescendingly, and say, 'Oh, you look sweet or cute. For them it's not beautiful, it's not sexy, it's not appealing if you are of a certain weight. These things cannot change as long as the mentality does not change. At a certain point probably Madhubala was an inspiration; voluptuous beauty is what you had to be. When Deepika Padukone came in, skinny became the thing. Whatever popular culture will dominate, we have to follow that. It's hard because genetically we are different, all bodies are different. If I want to look a certain way or a certain celebrity, I have to go down a road of surgeries if I'm not gifted with a normal voluptuous body and I don't think that's good for me or even to anyone. Naturally I have been gifted with a certain body. I can give myself nutrition, food, exercise and everything to look my healthiest best. But if I'm constantly trying to be someone else, whom the popular culture wants us to be literally robotic copies of each other, looking a certain way where they can approve of us. I highly doubt people will ever approve of women in any form they accept themselves in," she says.
Ritabhari reveals she feels harrowed down when she puts forward a work, a reel or something out there and share her content with the audience, and get back a lot of bashing regarding weight gain or being too skinny. "When I was too skinny, I remember people writing about my rack has gone missing," she shares. "On the other hand, like when I have gained weight, it has been like now it looks like somebody has eaten me. People don't know where to literally draw the lines, where you have to understand you cannot talk about other people's weight. You have to accept diversity, and it's going to take time."
Ritabhari feels the industry has a huge role to play in changing the mindset. "If they really, really start accepting women for who they are and look at them as actors instead props where you have to look like a Barbie doll, I think it's going to make a lot of difference," she says. "I'm hugely inspired by Radhika Apte, Priyanka Chopra, Deepika Padukone, Alia Bhatt they all look so different but I'm inspired by each of them. Accepting the diversity will actually make a lot of difference. About the age part, I think Shefali Shah is phenomenal and she has given bigger hits than any other younger actor. She inspires me more at this point than any other actress has last year. I'm looking at choosing roles which will actually give me such range to perform, which is why I think that it is taking a certain shape, but there's a long, long, long way to go."