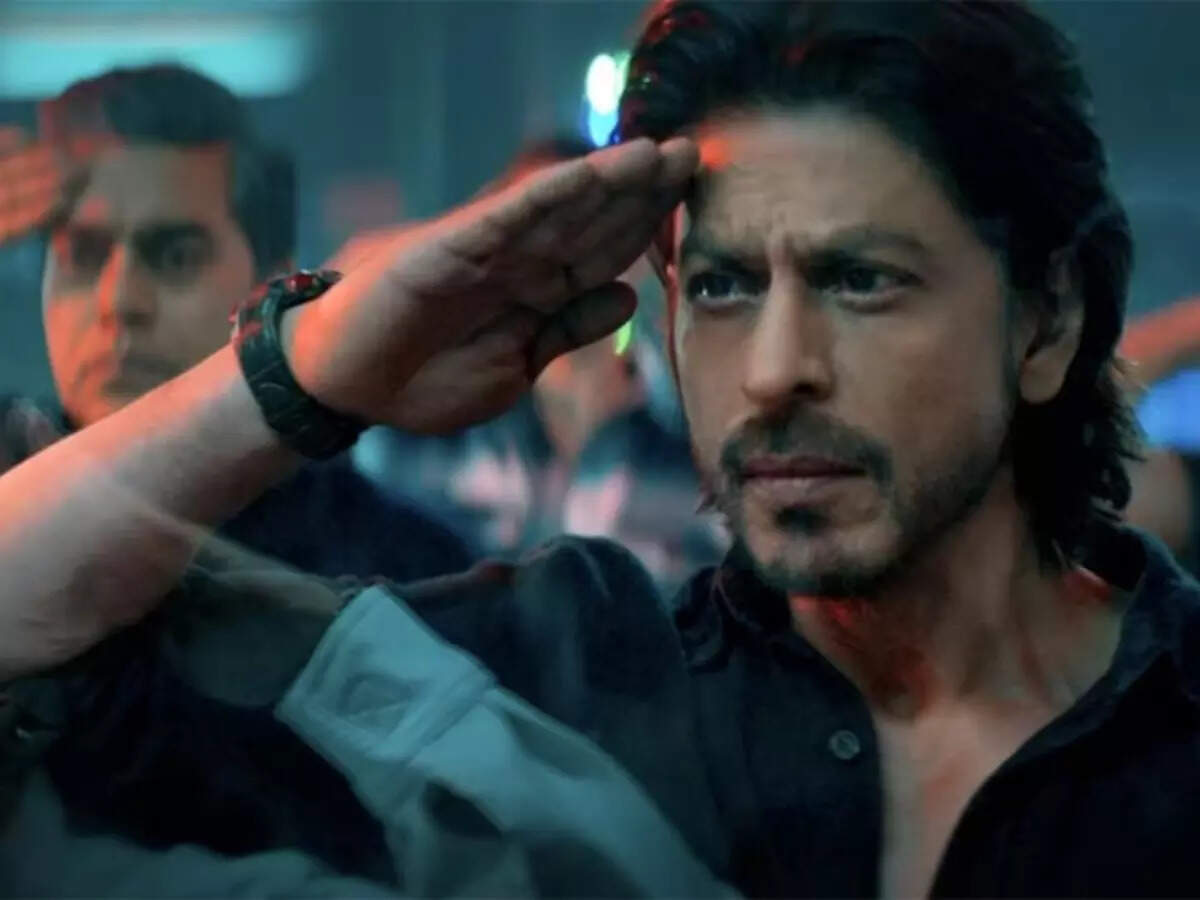 Shah Rukh Khan
has finally arrived in theatres with 'Pathaan', which has set the cash registers ringing loud at the box office. The movie has shattered all records by collecting Rs 57 crore on day 1. And Pathaan will continue to keep the momentum going after getting the much-needed Republic Day boost.
"It has collected Rs 57 crore (Rs 55 crore in Hindi and Rs 2 crore for Tamil and Telugu) on day 1, which is the highest for a Hindi film. Before this, 'War' had collected Rs 53.35 crore and 'Thugs Of Hindostan' had earned Rs 52.25 crore. So 'Pathaan' has defeated these two films by a huge margin. On the second day, 'Pathaan' will probably end up with Rs 65 crore. The scenes in the cinema halls are also exhilarating. People are getting up from their seats, dancing, cheering and applauding. It's quite unique. One hasn't seen this happening across the country. It is everywhere, be it in Amravati, Akola or Jaipur and Jodhpur. Even in small stations like Bilaspur, Delhi or Mumbai, everywhere it is the same. That means, there is some magic which is actually prompting the audience to really go wild with excitement," trade analyst Komal Nahta told ETimes.
When we asked if 'Pathaan' will be able to hold the current momentum or not, Komal said, "It will cool down gradually. This can't go on forever. But it's not as if first the audience is going wild and then after that suddenly it crashes. No, such things don't happen. 'Pathaan' has been accepted in a big way. I predict that 'Pathaan' will be the biggest Hindi blockbuster ever. So far, among the Hindi films, 'Dangal' owns the top spot, it had netted Rs 385 crore. And I see 'Pathaan' crossing this mark easily."
So what made Pathaan really work at the box office? Komal quips, "One, of course, Shah Rukh Khan. The film has been appreciated. The songs have become superhit. Second, Shah Rukh arrived on the big screen after an absence of four years. Third, I think this is vengeance viewing. This is just the audience's way of telling those trolling the film that we don't care and please don't divide us in the name of cinema. This is a direct answer to the 'Boycott Pathaan' calls. People also felt that Shah Rukh Khan and his film 'Pathaan' were being victimised. All of this has worked in favour of the movie."
Komal Nahta is positive that 'Pathaan' success will revive Bollywood in a big way and if good content follows then people will start visiting theatres. "There are films which have to be enjoyed on the big screen and Pathaan is one of them. Now that the momentum has started, people will tend to watch other movies also in theatres. Every hit helps the films that follow and so will Pathaan," Komal concluded.