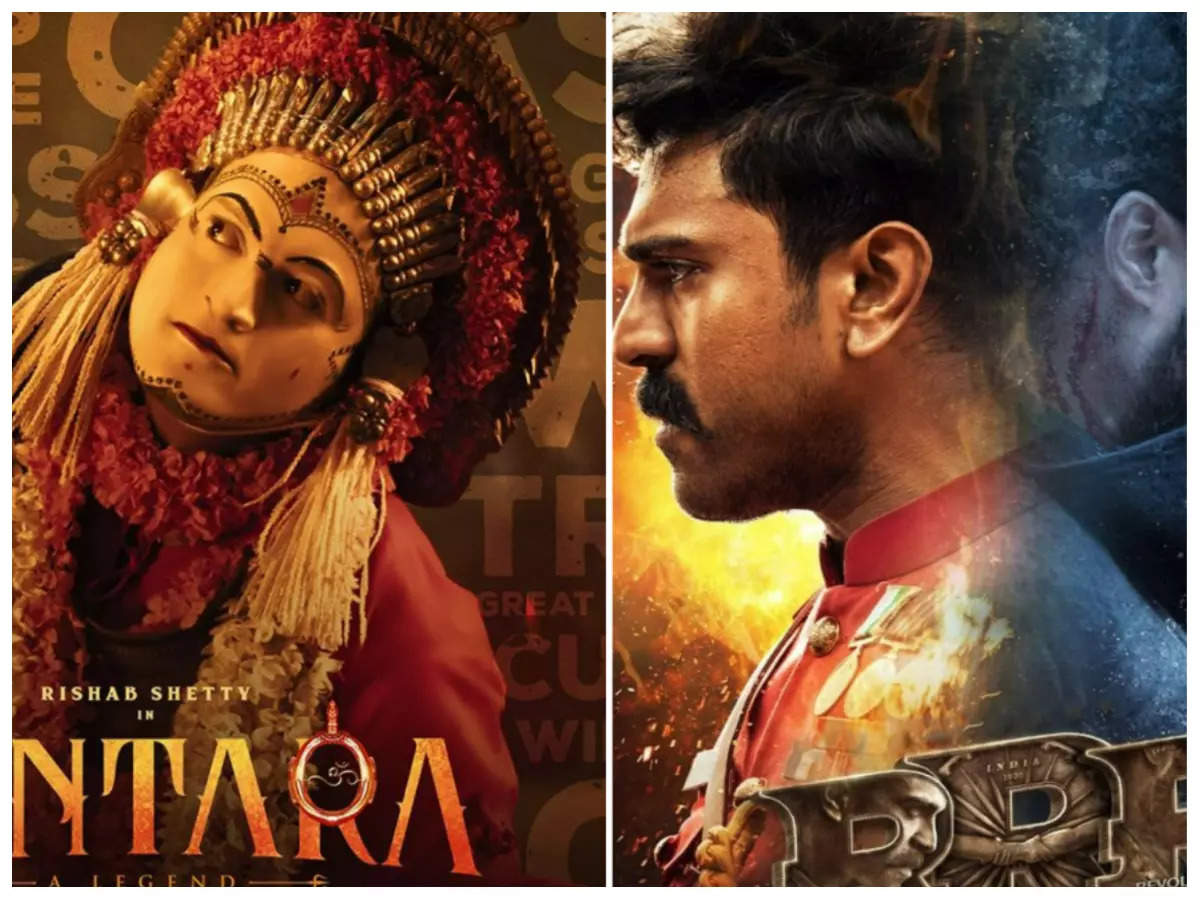 Over the past two days there has been ample confusion around 'shortlisted' entries and the films that feature on the 'Reminder list' of the 95TH ACADEMY AWARDS. Both are eligible to make it to the final nominations to be announced on January 24 in their respective categories, but they are still not the same.
An industry expert told Bombay Times, "Not all categories at the Oscars have shortlists. Final nominations for categories like Best Film, Best Actor (Male and Female) for instance, will be directly announced on January 24. All the entries that meet the criteria of submission are eligible or are up for consideration in these categories and they all comprise the 'REMINDER LIST'.
RRR
, Kantara, Gangubai Kathiawadi, The Kashmir Files, Marathi titles Me Vasantrao and Tuzhya Sathi Kahi Hi, R Madhavan's Rocketry: The Nambi Effect, Iravin Nizhal (Tamil), and
Vikrant Rona
(Kannada) all feature on the Oscar Reminder List. This list will also have your TOP GUN: MAVERICK or AVATAR: THE WAY OF WATER or BLACK PANTHER: WAKANDA FOREVER."
So what makes a film eligible for the Oscars? The Academy has eligibility rules for movies to be considered for Oscars. According to the Oscars website, to be eligible, feature films must open in a commercial motion picture theater in at least one of six U.S. metropolitan areas: Los Angeles County; the City of New York; the Bay Area; Chicago, Illinois; Miami, Florida; and Atlanta, Georgia. They must have screened between January 1, 2022 and December 31, 2022 and complete a minimum qualifying run of seven consecutive days in the sane venue, and feature films must have a running time of more than 40 minutes."
Shortlist is not the same as submission list or Reminder list though both are brought out by the Academy ahead of the final nominations. 'Each shortlist is determined by members of that corresponding branch', except for International Feature Film. Members from all branches are invited to participate in the preliminary round of voting and must meet a minimum viewing requirement to be eligible to vote in the category.
As far as the Shortlisted entries by the Academy are concerned, India has four titles this year. All that Breathes, The Elephant whisperers, Chhello Show (India's official entry to the Oscars in the International Feature Film category) and Naatu Naatu (Original Song RRR). On December 21, the Academy announced shortlists for 10 categories: Documentary Feature Film (15 films), Documentary Short Film (15), International Feature Film (15), Makeup and Hairstyling (10), Music (Original Score) (15), Music (Original Song) (15), Animated Short Film (15), Live Action Short Film (15), Sound (10), and Visual Effects (10). The shortlist is the stage before the final nominations. Most importantly, any film that has been shortlisted or features on the Reminder List may or may not advance to the final Nominations list. One can only rejoice when the film bags a nomination on January 24. The process of voting for members ahead of the final nominations will go on from January 12 to January 17."
As far as the Shortlisted entries by the Academy are concerned, India has four titles this year. All that Breathes, The Elephant whisperers, Chhello Show (India's official entry to the Oscars in the International Feature Film category) and Naatu Naatu (Original Song RRR). On December 21, the Academy announced shortlists for 10 categories: Documentary Feature Film (15 films), Documentary Short Film (15), International Feature Film (15), Makeup and Hairstyling (10), Music (Original Score) (15), Music (Original Song) (15), Animated Short Film (15), Live Action Short Film (15), Sound (10), and Visual Effects (10). The shortlist is the stage before the final nominations. Most importantly, any film that has been shortlisted or features on the Reminder List may or may not advance to the final Nominations list. One can only rejoice when the film bags a nomination on January 24. The process of voting for members ahead of the final nominations will go on from January 12 to January 17."