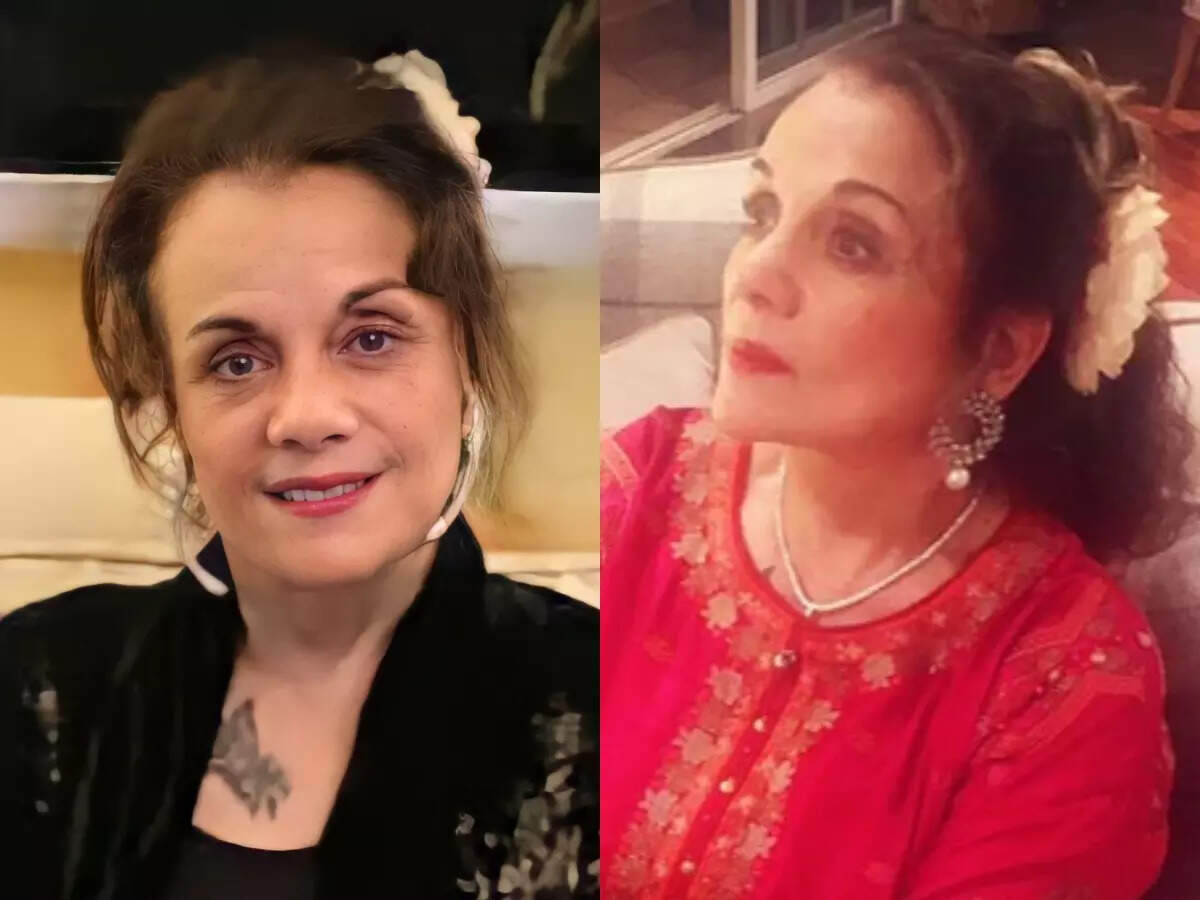 Actress Mumtaz speaks exclusively to ETimes and reveals the key update on her involvement on
Sanjay Leela Bhansali
's Heeramandi. She also reveals that she will soon be seen on the reality show Indian Idol along with
Dharmendra
soon. Read on to know more…

Have you been approached to feature on Indian Idol on Sony TV?
They had approached me quite a few times but every time I turned it down. A lot of my fans were dying to see me because there has been a very long gap. So, I thought, when my fans are showing me so much love I'll do the show. Dharmendra ji and I are doing the show together. Pray that everything goes well.
Are you no longer part of Sanjay Leela Bhansali's Heeramandi?
Heeramandi is a series based on the 'mandi' that used to exist in India. Bhansali ji is my fan and I am his fan. He presents the heroines so beautifully. He works very hard like V Shantaram used to. I went and met him at his office. Our meeting went on for three hours. I was astonished when he said that he is a fan of mine. He is an outstanding director and respects people who have got something in them. Both of us are perfectionists so we got along very well.He just casually said that he'd like to see me in Heeramandi. Beyond that, I don't want to say anything unless you ask him. I don't want to say anything that has not been conversed between us. May be he thinks that I'm not suitable for a role or may be he thinks that I might demand too much because I am not a person who works for free. He will be able to answer that. I respect him and I don't want to do anything to hurt him.

What kind of roles are being offered to you right now?
I would like to do a film like Monster In Law which starred Jane Fonda where she wasnt presented just as an old woman. She looked good, she had a good role, and she was presented sophisticatedly. I would be interested in listening to subjects like that. I have maintained myself very well. People say that I still look good. Offers keep coming but there's no point in doing 'bits and pieces' roles. It took Sony TV, 2 years to convince me to do a show. I am doing it for my fans. I am so lucky that even after not having worked for so long, people still say that they love me and are my fans. I want to do the show for my fans and see how they react to it.
Which actress from the current generation do you feel has the same qualities as you?
Well, there's no one like Mumtaz. Things have changed, the way they (actresses) dress up and present themselves. I have never done those things and will never do that. This is not my type of industry any more.

David Dhawan's Aandhiyaan with Shatrughan Sinha was your comeback movie back in 1990.
Yes, I did Aandhiyaan after marriage. But people said that Mumtaz is too young to play such an old character. She couldn't look like a mother of grown-up boys. The film didn't do well. I received a couple of offers after that but my heart was broken.
Your son-in-law Fardeen Khan is making a comeback, too.
He is a very sweet, good-looking, hard-working boy. He has worked on his physique and making a comeback. He was a little depressed because his father died. He used to love his father immensely. Now he is fine.
How often do you meet your friends from the industry?
I meet Poonam Sinha (Shatrughan Sinha's wife). I meet Rajesh Khanna's ex-girlfriend Anju. I meet a couple of other friends with whom I get along with. I am choosy that way. I like to be with people who are genuine and those are rare these days.