Mithun Chakraborty's Bengali film 'Projapoti' breaks box office record | Bengali Movie News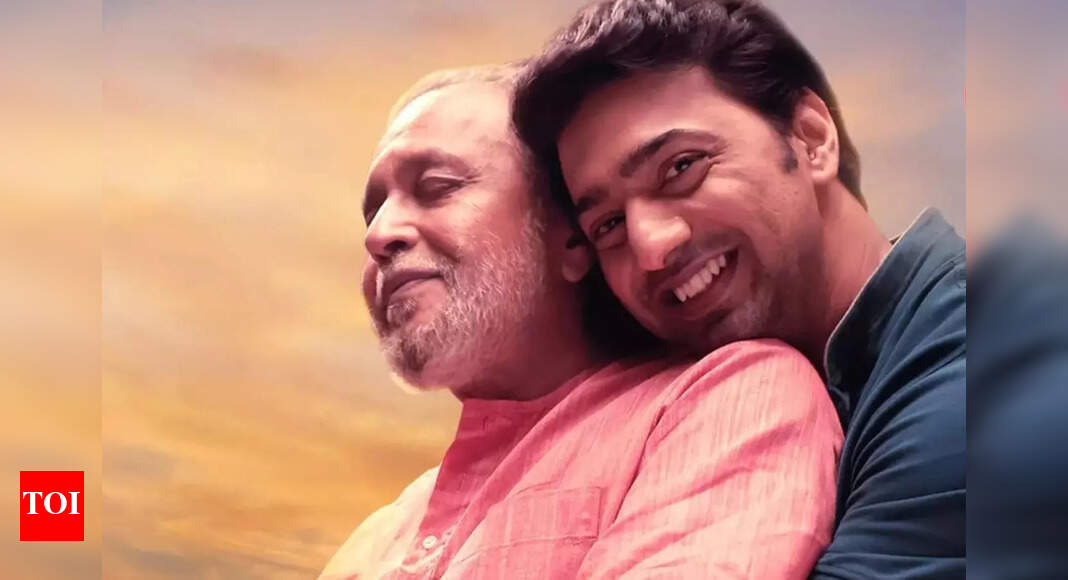 Mithun Chakraborty
has returned to Bengali cinema with a bang. His latest Bengali release 'Projapoti', co-starring Dev and Mamata Shankar, has performed exceptionally well at the box office so far. The Avijit Sen-directed family drama enjoyed record sales with a great pan Indian response. According to reports, the Bengali film had a superb start to the New Year 2023. The film managed to break the highest single-day collection of any Bengali movie after its release on December 23 last year.
As per Distributor Satadeep Saha's statement, 'Projapoti' did a business of 1.13 crores. The previous record was Rs 1.07 crore and he hopes this audience love for Bengali cinema remains the same throughout 2023.
Not just 'projapoti' but two other Bengali films 'Hatyapuri' and 'Haami 2' which released on the same day have also enjoyed outstanding box office numbers and these numbers have reinforced the audience faith in Bengali cinema. Even Prasun Chatterjee's directorial debut 'Dostojee' continues to be a hit among cine buffs at Nandan. Apart from single screens, Bengali films are seeing some great football at multiplexes as well which is good sign for Tollywood.
The audience now prefers to watch something that strikes a chord, instead of typical age-old masala films and we couldn't be happier with all these Bengali hits that proved content still remains the king.
'Projapoti' is a heartwarming tale of a retired 65-year widower, Gaur Chakraborty living alone as his son, Joy, a wedding planner running his own business, has a very busy schedule. He wishes Joy to get married. Will he be successful? That's what forms the crux of the film. Projapoti also marked Mamata Shankar's reunion with Mithun after they famously shared the screen for Mrinal Sen's National Award-winning film Mrigayaa, which was released in 1976.