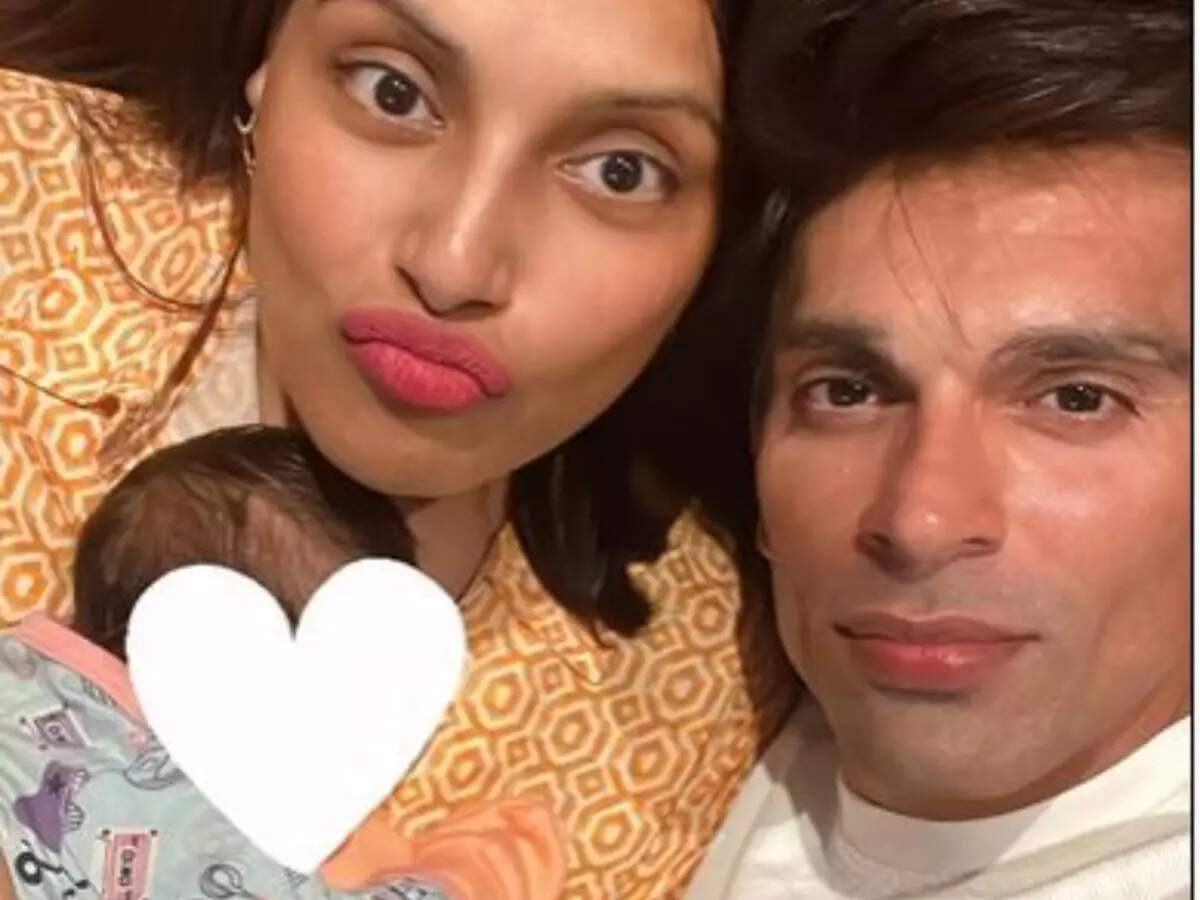 Karan Singh Grover and
Bipasha Basu
became parents to a baby girl, on November 12, 2022. The couple announced her name as Devi Basu Singh Grover on the same day. Since then, the new parents are making the most of their time with their baby girl and feel blessed.
Karan has now dropped an art series which he has called 'Devi series'. He dropped the painting and he wrote, "Devi Series. It's a collection of 7 artworks. I started work on it when we got pregnant. I knew she was coming and I knew her name was Devi. It's like knowing that you are in love….you can't really explain it in words, you can't say why or how… you just feel it in your bones."
The actor expressed that he always knew they would get a girl who would be called Devi. Karan recently celebrated Bipasha's birthday in full swing with friends and family. Bipasha had shared that this birthday was more special because of Devi. She wrote, "3 of Us ❤️ This birthday was soooo different but soooo special ❤️🧿🙏 Thank you everyone for your wonderful wishes and love. Truly grateful 🙏🧿❤️ #monkeylove #itsmybirthday #3ofus #grateful #blessed #newmom"
On work front, Karan will be seen next in 'Fighter' alongside Hrithik Roshan, Deepika Padukone, Anil Kapoor.