Veteran actor Govind Namdev may be known for playing villainous roles in films such as Shola Aur Shabnam, Bandit Queen, Satya, Sarfarosh among others, but he has also proved his versatility by essaying various characters onscreen in his career spanning over three decades. In today's #BigInterview, Govind got candid about his acting career, his low phase in life, the difference between the past and current era of Bollywood and his upcoming films such as OMG 2, Gandhi Talks and more.
Tell us about your upcoming projects.

I am doing a movie with Taapsee Pannu titled Woh Ladki Hai Kahaan, where I am playing the role of a masala king. The film has turned out to be very well and my character is also very different. I'm sure the audience will thoroughly enjoy watching me. My character has a grey shade to him and how he has lived his life like a king which eventually impacts his decisions.
In OMG 2, you will get to see a positive side of my character. It's a very rounded character. At one point, you may feel that it's very negative but then you will realise that my character has a lot of positivity in him. Those who have seen my role during the shooting of the film, they have really liked how it has turned out to be. Only I and Akshay Kumar will be there from the original OMG cast. All the rest of the actors are different and the film will also tell a different story altogether.
Then, Gandhi Talks is a very important film. It's a silent 2-hour film and it has no dialogues in it. South superstars such as Vijay Sethupathi, Arvind Swami, Aditi Rao Hydari and other actors are there. AR Rahman has composed the music of the film. I have done the role of a police inspector who will be seen with Arvind Swami's character throughout the film.
Then, there is one more film called Bombay Don, which is also ready for release. I am playing one of the dons in the film. The story is about that one night where you will see different kinds of events taking place in Mumbai's underworld. Everybody will be seen struggling to become the top one. The film will have a lot of murder scenes.
Since you have worked with Akshay Kumar in OMG and now OMG 2, tell us about his experience with him.
Akshay is very cordial and friendly on the sets. I have done 3-4 films with him and he has always been very respectful towards me like other superstars such as Salman Khan, Aamir Khan, Shah Rukh Khan and Ajay Devgn. Whenever we have been on the sets, we often share our inputs on how to make a scene better and it feels really great. Many times when Akshay becomes playful on the sets, we play different kinds of games such as breaking a pile of stones from a distance or placing bets on something. So it has always been a nice atmosphere to work with him.
What about Vijay Sethupathi?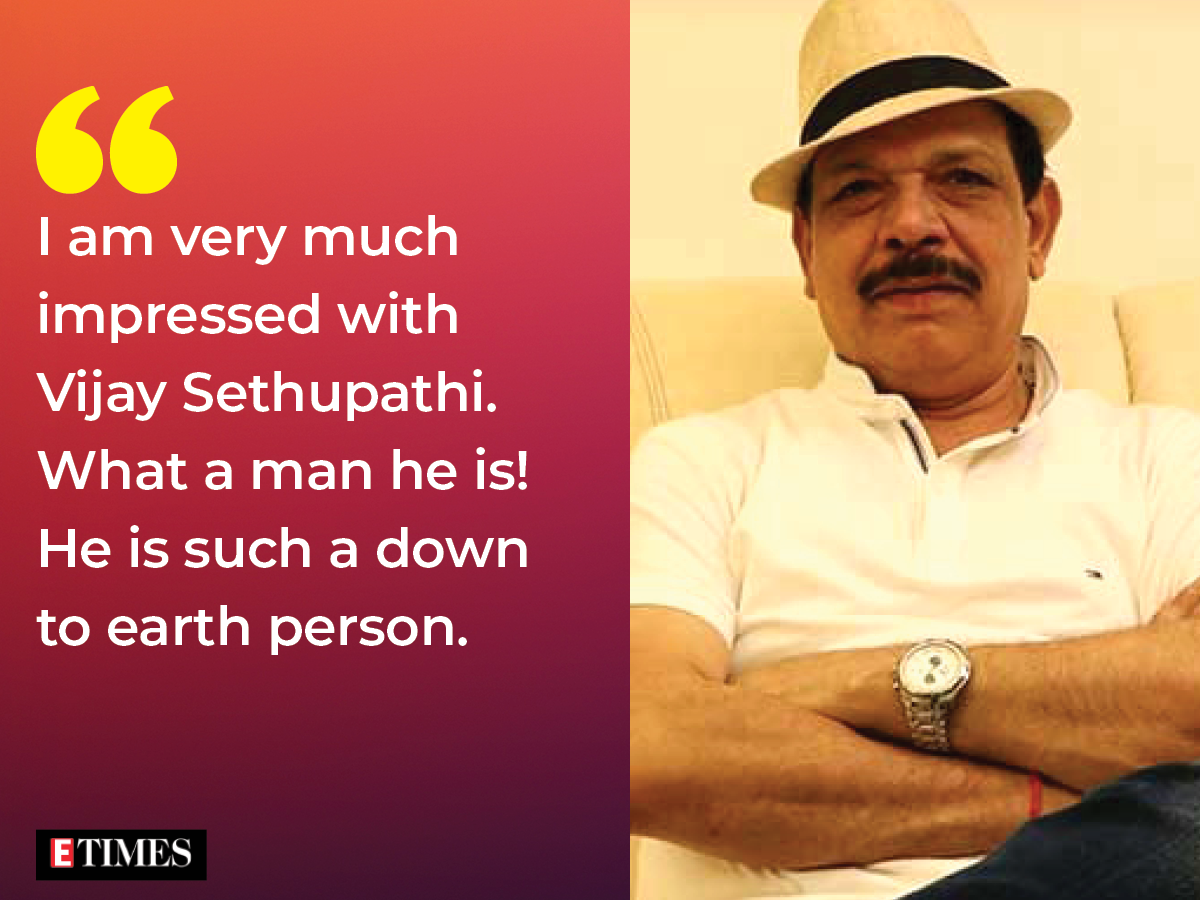 I am very much impressed with Vijay Sethupathi. What a man he is! He is such a down to earth person. It doesn't even feel like that he is a big superstar of South. Trust me, nobody says this, but when he got to know that I take acting workshops in NSD or FTII, Vijay told me that he also wants to attend my workshop. He told me, 'I feel I have become stagnant and stale. I want to get better at my craft and improve. So I want to be a part of your workshops.' I mean who says such things in our industry? He said it openly in front of Arvind Swami, the film's director and everybody. There was this time when I had finished my shot and I sat on a chair, I saw Vijay sitting on the floor somewhere in the corner doing some work. When I saw, I asked him, 'Sir, why are you sitting on the floor?' He replied, 'No no, I like it here only.' Then I immediately got off my chair and joined him on the floor out of respect. He is such a big superstar but you will never get to see his ego, his starry tantrums, nothing. I really enjoyed a lot working with him.
Have you ever felt the same with Bollywood stars?
No. Where is that? Even if it is there, it is only on the surface, not in the heart. Seeing Vijay makes me feel like we still need to learn a lot about simplicity. Even if you are a star, you can talk to everybody and mingle with everyone. In Bollywood, I can say this for Akshay. He is a very disciplined actor and there's a lot one can learn from him. He has his own way of living and it is very important for an actor to lead a healthy lifestyle.
Have you been through a tough time while working in the film industry for all these years?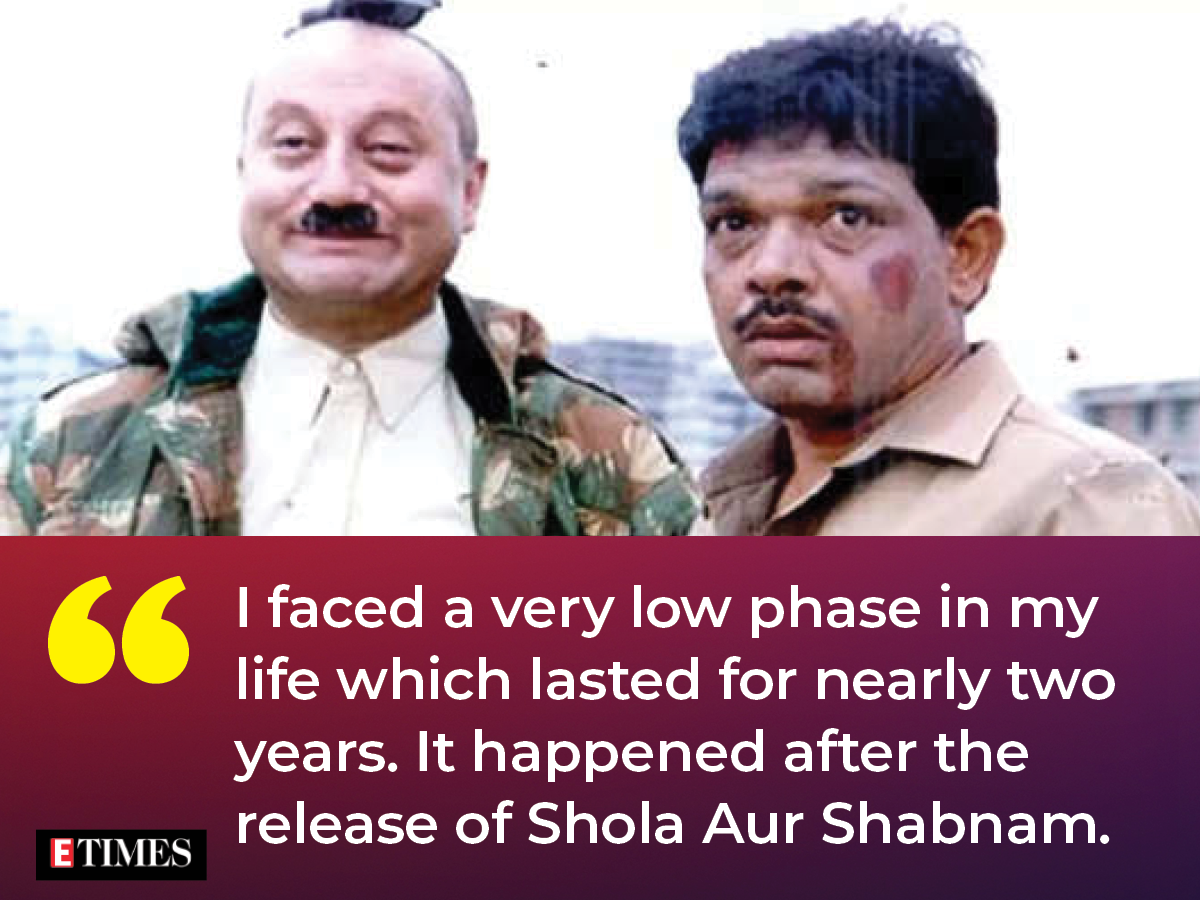 I faced a very low phase in my life which lasted for nearly two years. It happened after the release of Shola Aur Shabnam. The movie became a superhit and I had received immense appreciation for my role of a police officer. When we were shooting at the Kamalistan Studio, I and my co-actor Mahavir Shah were sitting outside the playstation room. He then told me, 'Do you know this is the 28th time that I am doing a police officer's role?' I was shocked since I was new to the industry. He told me once you become popular in a certain role, you will keep getting the same kind of roles. I was taken aback. I didn't want to get typecast in a particular role. I had come from a very strong theatre background with a professional experience of 11 years. I was a very well-known actor from NSD in Delhi. So I decided that I will say no to similar roles. And when I did that, people started thinking that I'm a very egoistic person who is blatantly saying no to big names like Rajan Kothari and others. People stopped talking to me and eventually I stopped getting any kind of response for at least 2 years.
I was in Mumbai with my family. It was the most difficult time of my life. I started doing workshops and acting classes to earn a living. Then, director Bharat Rangachari approached me with a TV serial and asked me if I wanted to do it. I was hesitant to star in a TV serial and play the role of a 70-year-old at that time. But I also didn't want to say no to such offer. So I met him for narration, understood that it's a meaty role, and even if I get typecast, I would break the image with my other performances. And the show became a superhit. It helped me bag a film like Bandit Queen, post which I got Prem Granth. Raj Kapoor had hosted a grand premiere of Prem Granth which was attended by the who's who of Bollywood. I met a lot of people there and it really helped me as an artist. Soon after the party, I went on to sign four new commercial projects and since then everything has been going smooth and fine till date.
You have worked with actors across generations. How does it feel to work today as compared to the earlier when you started?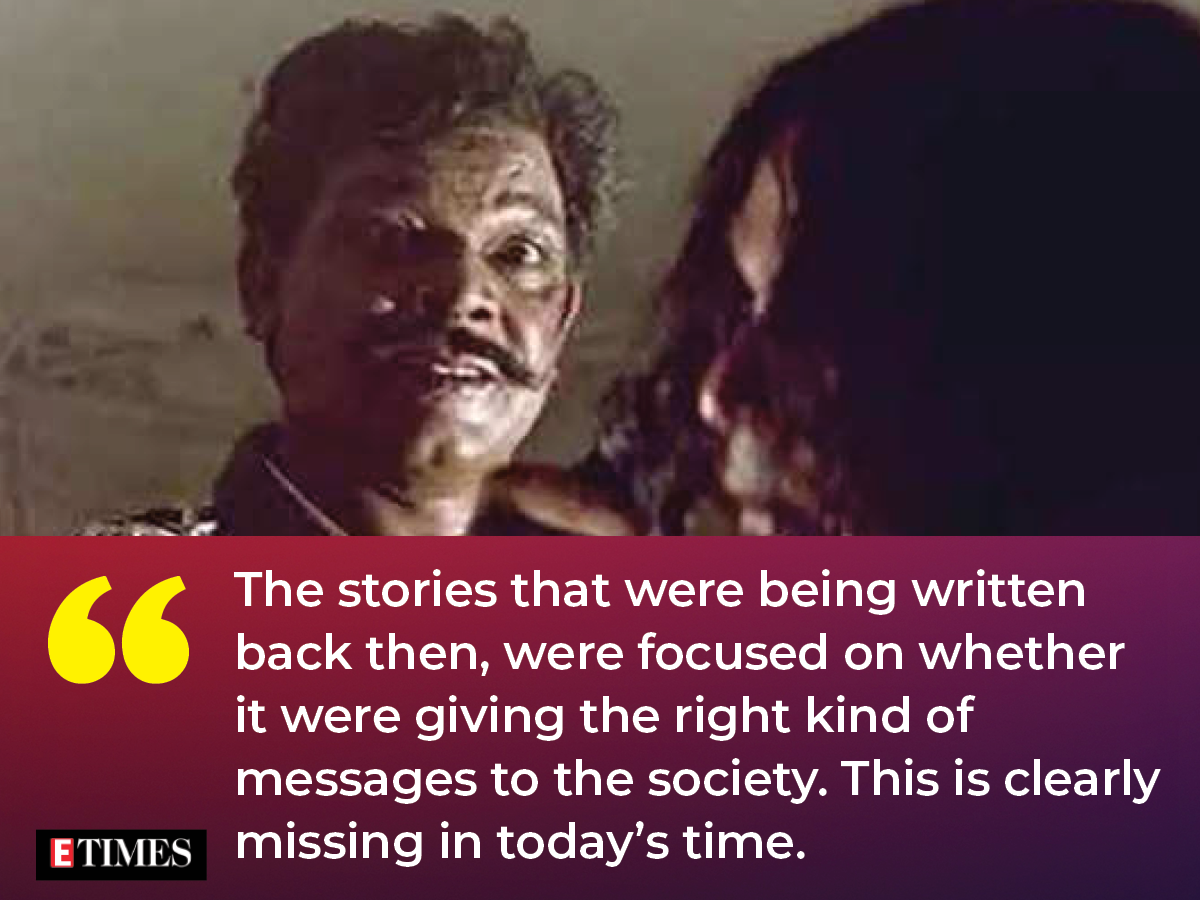 There's a huge difference between the past and current environment in the industry. Earlier, there used to be a certain kind of emotional connect, be it in your work or your relationships. I'm not saying that earlier people used to be deeply emotionally invested, but there was a lot of respect for each other as an artist. The stories that were being written back then, were focused on whether it were giving the right kind of messages to the society. This is clearly missing in today's time. People have become highly professional. Neither do they feel like connecting emotionally nor do they wish to work with each other. I enjoy only when a good script comes my way, otherwise there's nothing else. Interactions, socialisation are not happening. The satisfaction I used to get in earlier days is missing nowadays. People appreciate your good work, I also enjoy my work but there's some sort of emptiness I feel because of the lack of communication with people. For me, this is something really very important. So I fill that emptiness when I go back to my family and spend quality time with my wife and children.
Many actors have been launching their kids into the industry. Have your kids shown similar interest?
I have three daughters. My elder daughter Megha had expressed her interest in direction. She then got enrolled into a direction course in New York. She has assisted Rohit Shetty in a few films. Then she got married to her aunt's son and now they both are directing films. My second daughter Pallavi has been into fashion designing. She got married to a Malayali and now she has opened her outlets in Kochi and other places. She is very popular there because of her designs. My third daughter Pragati had a bit of confusion regarding her career whether to choose acting or something else. She has studied social science. Now, she has chosen modelling as a career. She said she doesn't want to act in films or web series. She is happy working as a professional model. And I'm really happy with her work.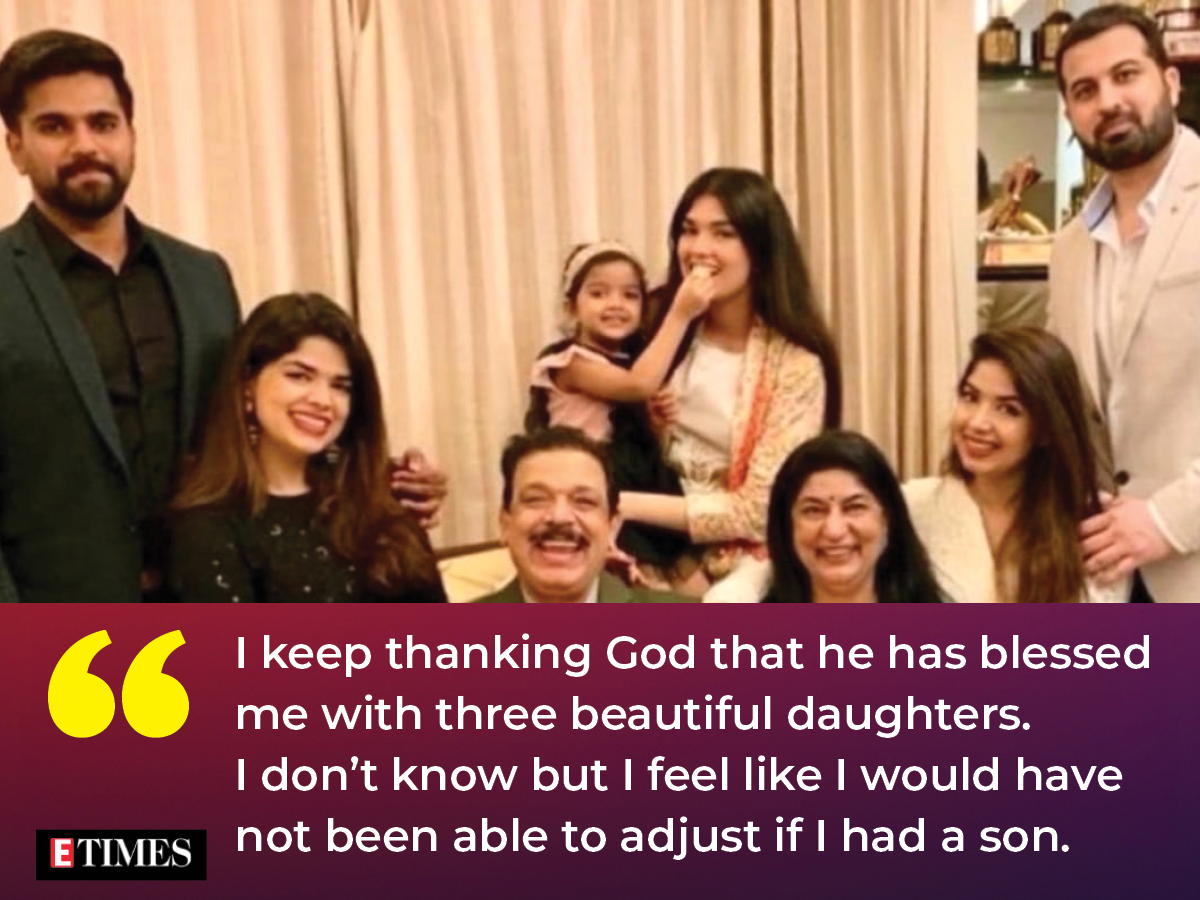 And I am so, so happy. I keep thanking God that he has blessed me with three beautiful daughters. I don't know but I feel like I would have not been able to adjust if I had a son. I just felt like sharing my feelings and thoughts with you. Mujhe ladke ki kami bilkul mehsoos nahi hoti hai. Ladkon ka maine dekha hai, wo sanskar, shiksha, sabko sambhalna, nahi kar paate. I am really very very happy with my daughters.
You have played roles with so much conviction that people hated you to the core. We don't get to see such things happening in today's time…
Yes, yes, I feel the same. If you keep ignoring those emotions, you just can't connect with the content. You may do all sorts of experiments, try new things, make larger-than-life cinema with all the technology and gadgets but if you're not able to connect with the audience emotionally, it just a waste of efforts. If it is not touching your heart, if it is not for the betterment of the society, then it is all meaningless.
People may have hated you onscreen, but they have equally appreciated you for your craft…
Absolutely. And when I develop a character, my attempt has always been to figure out what the writer wants to bring out in his storytelling. Does he want the character to gain sympathy from the audience or want them to hate it? Or does he want to give an important message through the philosophical lines. I try to imbibe what the writer or the director wants to show. I make them so convincing that I take it to the next level where people start believing in that character. The same interaction I had with Shekhar Kapur when we were shooting for Bandit Queen. Then I did all sorts of obnoxious things in my act that one can do to a woman. People literally came out from theatres hurling abuses at my onscreen character. So I always ask my writer or the director how they want the audience to perceive my character.
Do you feel the current generation of actors lacks conviction?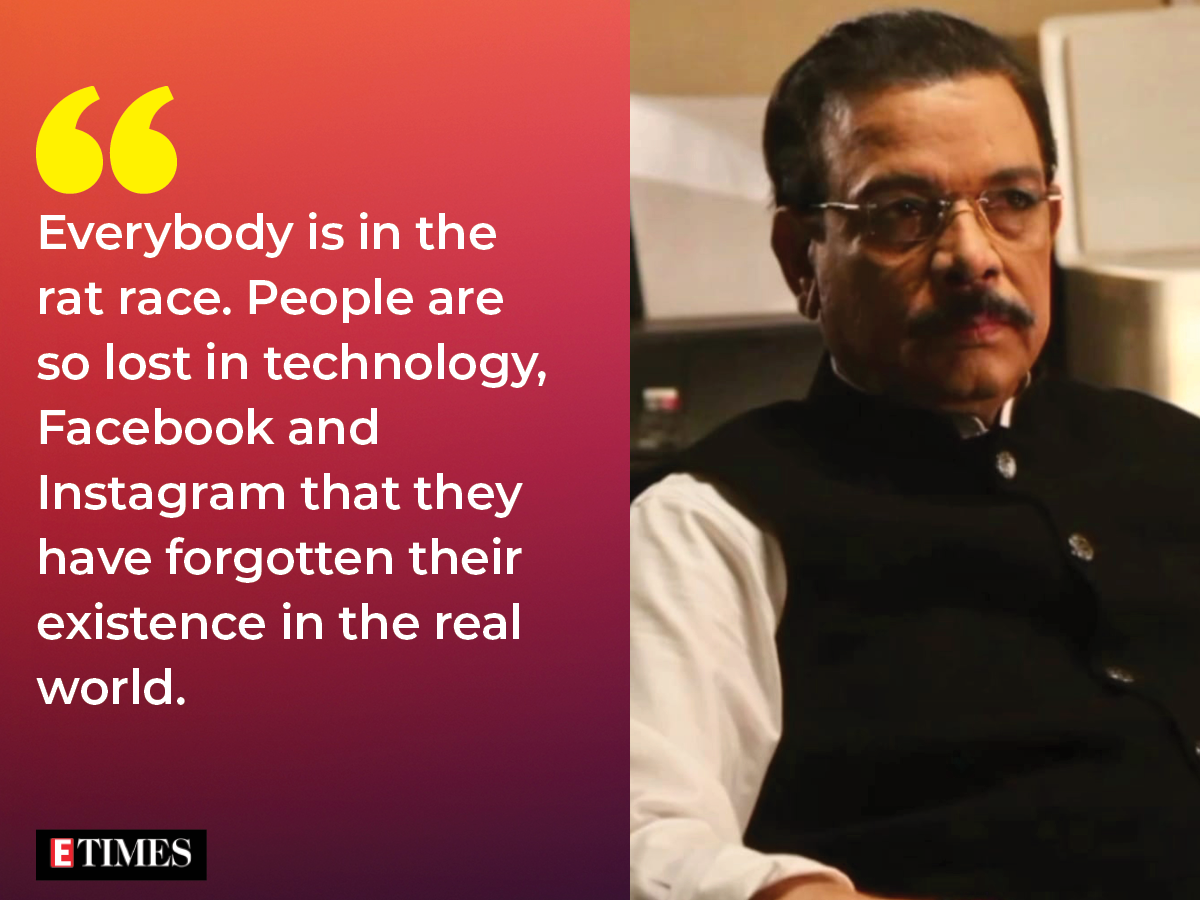 When I look at the current environment in the industry, I always feel like it is some sort of carnival going on everywhere, jaise mela laga ho. So many things are happening at once. It has impacted people's perception about things. They always want to put across their thoughts, they always want to be heard, their opinions should matter. They just want to people to think that they are knowledgeable. And in pursuit of that, they end up being fake. There's nothing on the inside. It's all dead. People have forgotten their usefulness. Everybody is in the rat race. People are so lost in technology, Facebook and Instagram that they have forgotten their existence in the real world. They don't have time to think about themselves. That's why there's always this fakeness in them. Sab dikhawa hai.
I just wonder why people are so unfocused. How much knowledge would you gain from all these things? Knowledge is in abundance nowadays but how much you want to consume for yourself, that also one needs to realise. One should focus on improving one's knowledge instead of going after all things at once. People just want to fit in and tell everyone that they are above everyone else.
Lastly, we all have seen what happened to Pathaan. What message would you like to give to the audience about OMG 2 since many people have been taking things personally instead of enjoying cinema as a cinema?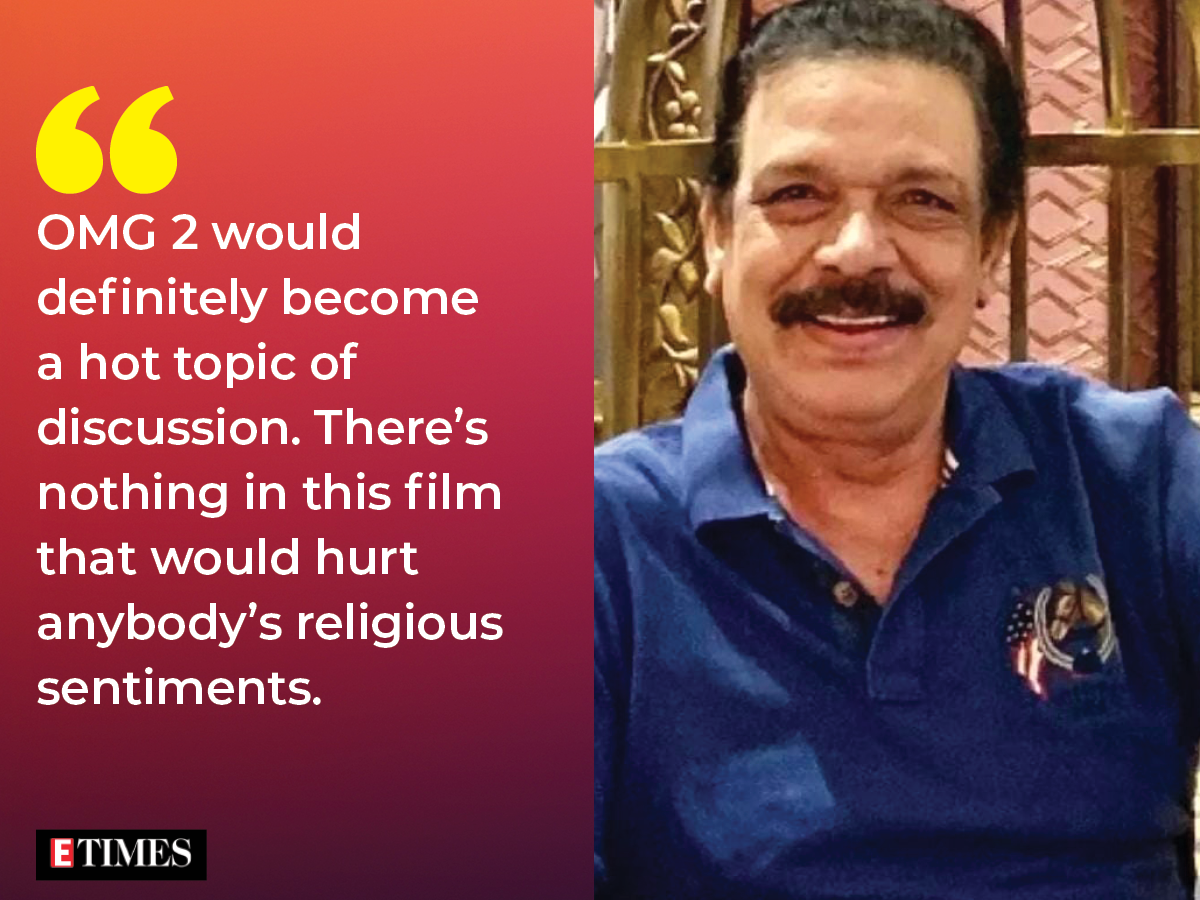 First thing, OMG 2 would definitely become a hot topic of discussion. Second thing, there's nothing in this film that would hurt anybody's religious sentiments or take anything personally like Pathaan, for that matter. There's a limitation, some boundary to it. I can't talk more about the film since the story is such that it would become a topic of discussion and the audience will surely connect to it.