Bolly Buzz: Suhana-Agastya are dating, Pathaan posters vandalized | Hindi Movie News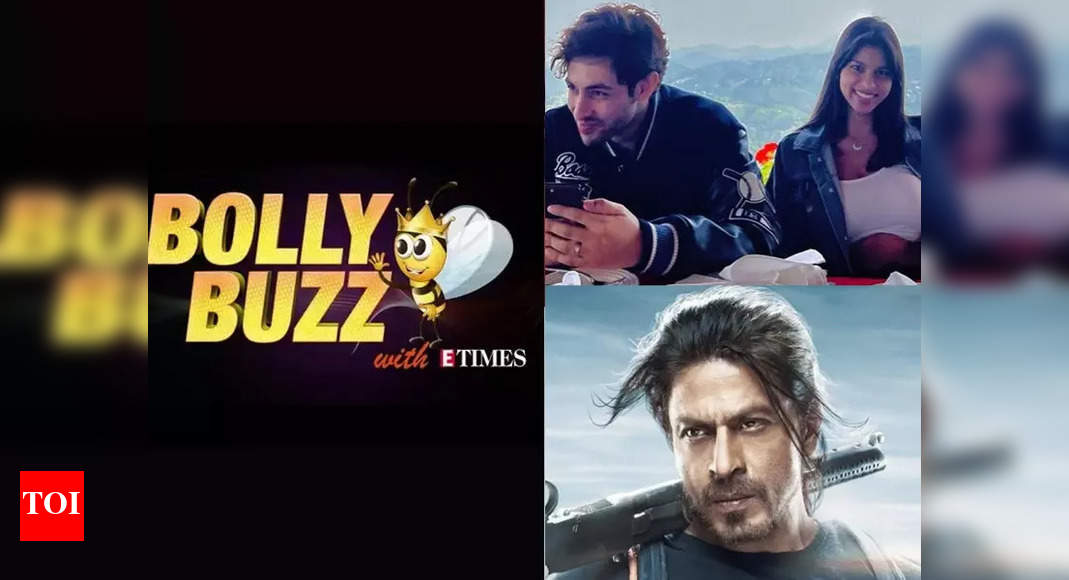 It's Deepika Padukone's birthday today and we got all the deets on the fireworks that went off. From the raging controversy surrounding Pathaan to
Suhana Khan
finding love to Sonu Sood getting schooled and more, here are the top headlines of the day.
Our Dearest Deepika celebrated her birthday today and while she is out there enjoying some private time with her hottie hubby Ranveer Singh, wishes have come pouring in. Shah Rukh Khan and John Abraham teamed up and turned cheerleaders for their 'Pathaan' costar as they dropped a poster that showed off the beauty's fierce and feisty side.
At a mall, not too far away, fireworks went off when a bunch of men wearing saffron scarves vandalised 'Pathaan' posters and threatened more damage if theatres in Gujarat dare screen the film. While several fans called for the arrest of the goons, others noted that letting these men off without any action could trigger fear among those wanting to watch the movie in theatres. As far as the scene which sparked off the controversy is concerned, there is no clarification if Deepika's orange bikini scene has been cut or colour corrected. But, what has faced the chopping block are some words, like PMO, PM and shots of buttocks, 'vulgar' dance moves and 'side pose' from 'Besharam Rang'.
It's a new day and a new couple has seemingly emerged in tinsel town. Just as Suhana Khan and Agastya Nanda are getting ready for their film's release, news of their secret romance has made waves online. Like every other co-star before them, buzz is that the two are in a romantic relationship. As far as 'The Archies' is concerned, rumour has it that the film will have a social message of deforestation… and you thought the trees in the promo pics were for aesthetics. While ya'll are at it, can yall also include the Gargoyle King?
Sonu Sood was in for a schooling on social media when he tried to be all filmy. The actor, who often narrates his fateful journey to Mumbai by train, booked a rail ticket and filmed a video of himself travelling on the footboard and enjoying the wind on his face. While fans cheered him on, the Railway's official handle gave him a lesson on safety and said, "this type of video may send the wrong message to your admirers. Please do not do this!"