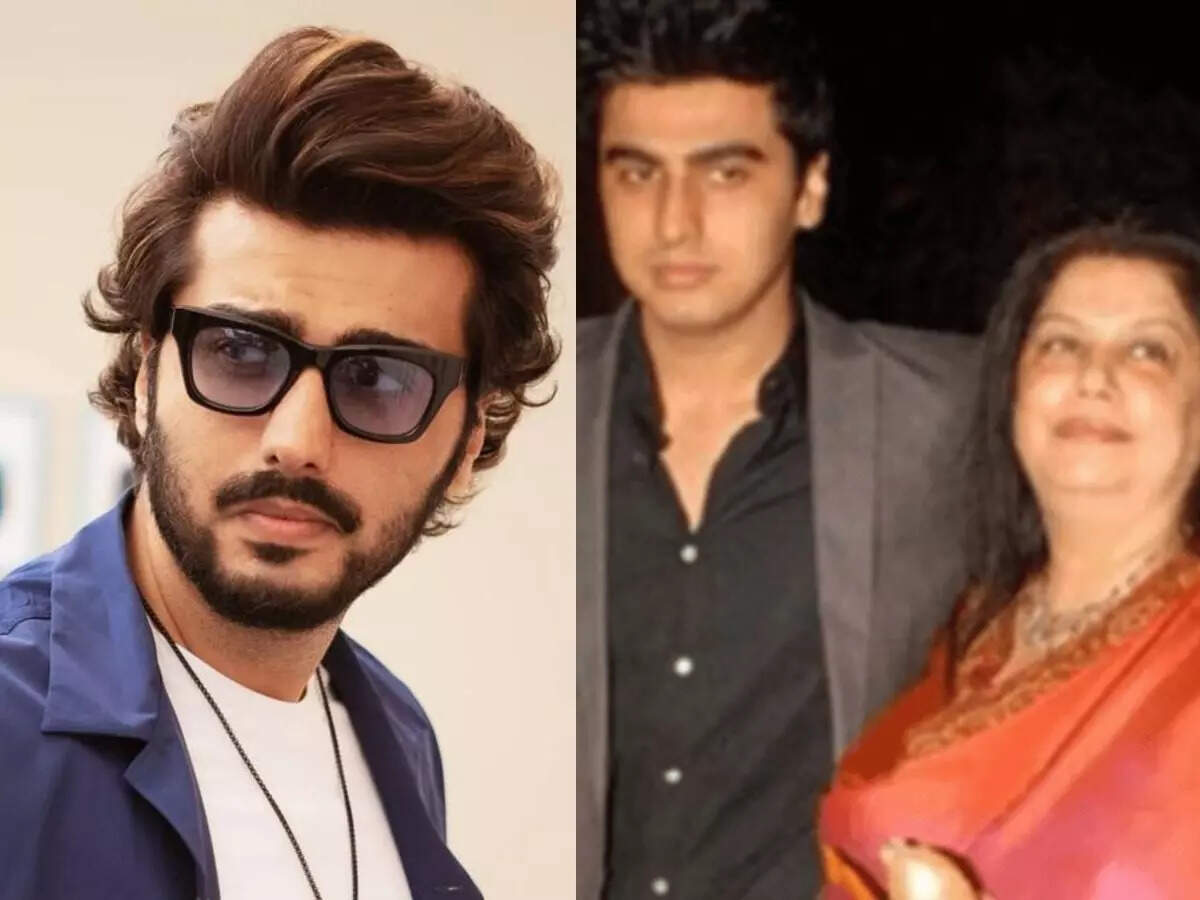 The makers of 'Kuttey' held a musical evening ahead of the film's release on Tuesday. They called it 'mehfil-e-khaas' and it was indeed special because it was filled with soul-stirring music and some heart-warming moments. The cast and crew of the film – including Arjun Kapoor, Tabu, Radhika Madan, Vishal Bhardwaj with Rekha Bhardwaj, and the legendary Gulzar were present. 'Kuttey' is directed by Vishal and Rekha's son, Aasman Bhardwaj who was also present.
As Gulzar stirred magic with his words and Rekha with her soulful voice, Arjun Kapoor got very emotional. When he came on stage, he expressed that, "I want to thank all of them for this evening. I'm quite emotional right now because when I was young, my mother used to love attneding such 'mehfils' and Rekhaji and Vishal ji can vouch for that because they used to meet my mother at such evenings. I would always think what my mom would like at such evenings. I was 16-17 and didn't understand much. Today, while sitting here, I missed mom and remembered her. Many memories came by and I want to thank all of you for such an evening because those were beautiful memories."
Arjun further added, "I got a feeling that my mother was sitting with me and enjoying this musical evening. Thank you for giving me this amazing feeling of remembering my mom. Music and art have that power to make you emotional. So, today, I was just taken away from the film as these memories flashed. I genuinely felt very overwhelmed while sitting here today and experiencing this, so I want to thank Gulzar sahab, Rekha ma'am and Vishal sir for this art."
The actor further recalled the time he met Vishal Bhardwaj and asked him for work when he decided to become an actor. Arjun revealed, "After 'Ishqiya', I went to Vishal sir since mummy knew Vishal sir and Rekha ma'am. I showed him my photos and told him I wanted to be an actor. I also told him that I know you won't be able to cast me right now but I would love to work in your production too. I told him this 12 years ago and today my dream of working with him has come true, through his son, Aasman. Life comes a full circle. This is why I did the film – to work with people who make me better."
The 'Ishaqzaade' actor also expressed how blessed he felt about working with such a cast in the film. "Tabu ke saamne kya hi kahoon (What do I say in front of Tabu) but I'm so glad Aasman could get such an ensemble cast like this. You spend your life in the industry and many a times you don't get to work with such artistes even separately but I got to work with such an ensemble in one film. So, I feel lucky to work with such technicians, artists. where I enjoyed and got to learn so much. I'm so glad that as two kids we got to do something that's going to be there for posterity."
'Kuttey' will release on January 13. It also stars Naseeruddin Shah, Kumud Mishra, Konkona Sen Sharma, Radhika Madan, and Shardul Bhardwaj.