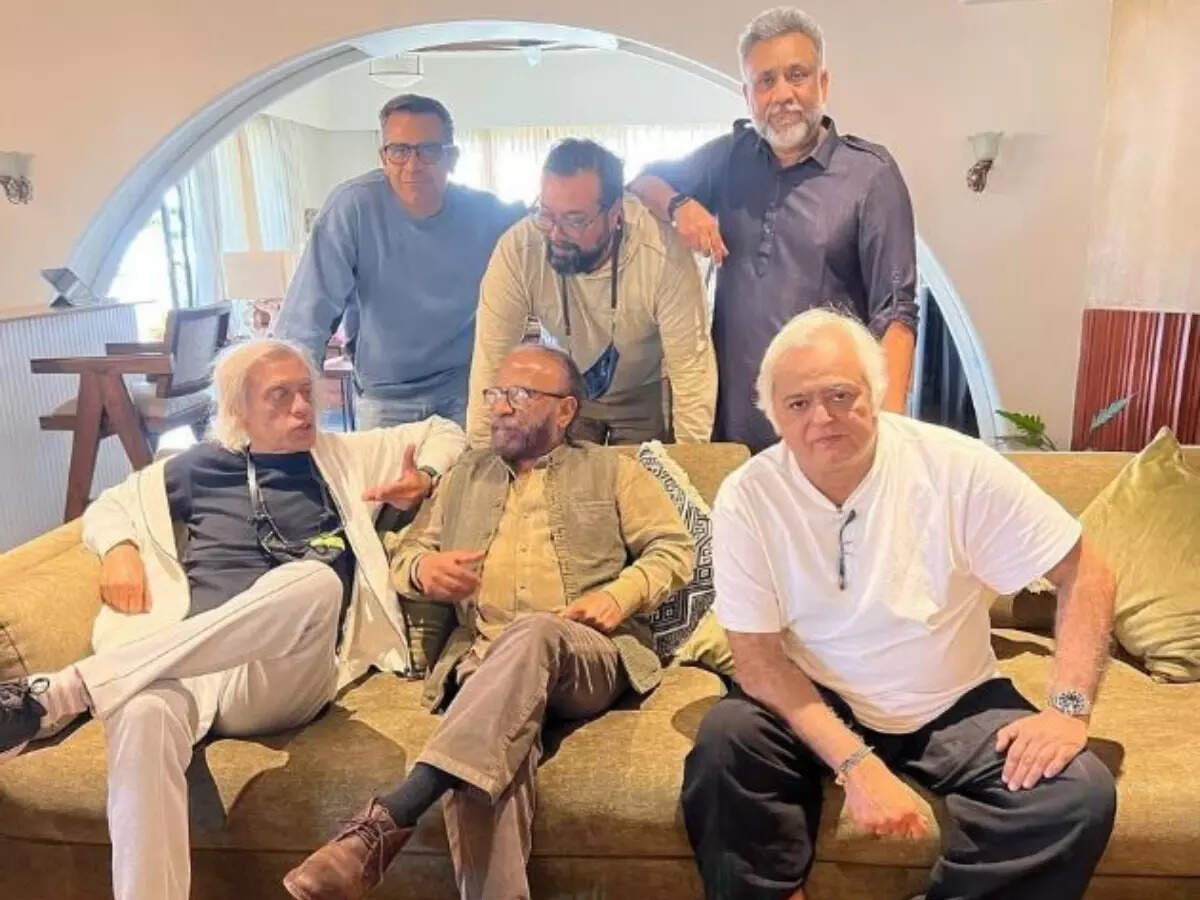 Netizens were in for a treat on Saturday afternoon as
Anubhav Sinha
dropped a picture which everyone felt was priceless. Six top-notch directors from Hindi cinema caught up over lunch to chit chat about each other's movies and took a picture together. One can see Anurag Kashyap, Hansal Mehta, Anubhav Sinha, Subhash Kapoor, Sudhir Mishra and Ketan Mehta in one frame.
Anubhav dropped this picture and he wrote, "आज लंच पर मिले हम। थोड़ी बियर पी थोड़ा खाना खाया और कुछ बातें फ़िल्मों पे कीं। जल्दी फिर मिलेंगे। ये सब न होते मेरे जीवन में तो कभी अपनी फ़िल्मों पे पुनर्विचार ही नहीं कर पाता। #KetanMehta @iamsudhirmishra @hansalmehta @anuragkashyap10 #SubhashKapoor
People couldn't stop gushing over this frame. Huma Qureshi commented on the picture and wrote, "OMG 🔥" One user commented, "Itne legend log!!!!!!!" while another user wrote, "Most talented people from Bollywood in one frame."
Some fans also told them to sit together and finalise a script. "Bhaiaasb ek aaaad script bhi finalize karodo 🔥🔥🔥🔥 saara midaas touch ek baar milega." Someone also commented, "This frame will be always remembered In hindi cinema. ❤️❤️" Netizens called this frame priceless while someone said, 'itna mehenga photo!"
Anubhav and Hansal have collaborated for a project, titled 'Faraaz'. The film is produced by Anubhav along with Bhushan Kumar while it's directed by Hansal. The makers recently shared the film's first look.
'Faraaz' stars Zahan Kapoor who is Shashi Kapoor's grandson. It will release on February 3.